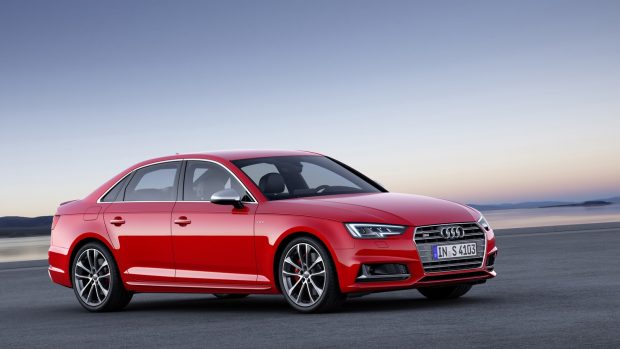 Audi has used the 2015 Frankfurt Motor Show to unveil the first performance derivatives of the 2016 Audi A4. No, there's no word yet on the ultra-sports RS4 models—but the six-cylinder 2016 Audi S4 range drops in Europe now, with Australian deliveries from late 2016.
Ingolstadt's engineers are keen to emphasise S-Division's "20 years of expertise" in building sporty models—and the S4 is the fastest in Audi's history. Both S4 sedan and S4 avant (wagon) models will be offered.
Straight-line acceleration from the 3.0-litre turbocharged V6 improves to 4.7 seconds, down from five-flat in the old S4.
The six-cylinder motor is direct injected and produces 260kW of power, and a stout 500Nm of torque from a very-low 1300rpm right through to 4500rpm. Despite more power and torque, plus a 1.6-tonne mass, economy improves to 7.4L/100km. That figure is achieved through idle-stop technology and a new freewheeling feature of the automatic transmission.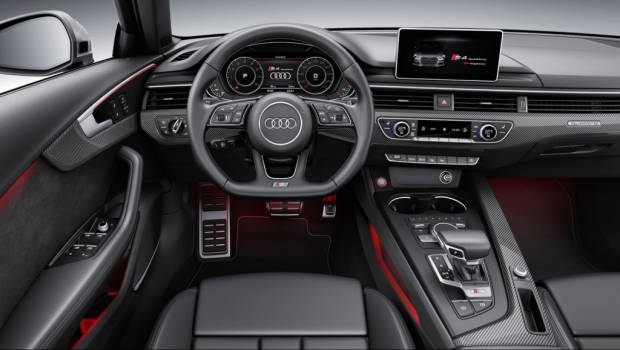 There's no manual available, and in an interesting development, Audi has scrapped the dual-clutch unit used in the old S4. The DSG is replaced with an eight-speed torque converter unit with paddle shifters.
The constant of Audi's S cars, the Quattro all-wheel-drive system, returns in the 2016 S4 with a 60% rear bias. At the limit, the system can deploy 85% of torque to the rear axle, or 70% to the front wheels depending on split.
There's a firmer sports suspension of course, and it sits 23mm closer to the tarmac than the regular A4.
Visually, handsome Audi S4 trademarks like aluminium mirrors and roof rails (on the Avant) carry over. New additions include standard LED headlights and taillights, which include dynamic sequential turning signals for extra effect. Plus, there are S4-specific bumpers, diffusers, and quad tailpipes.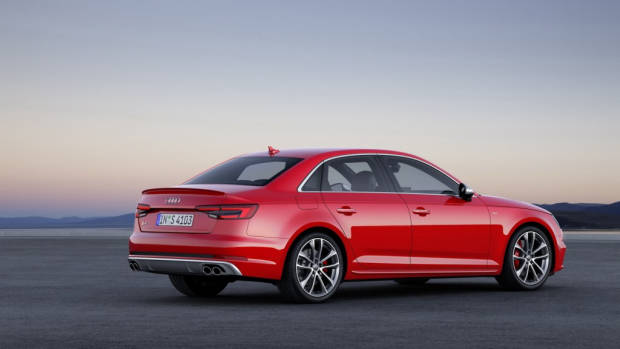 Matrix LED technology seen in the Audi R8 supercar will be optional on the S4 range for even better vision in low light.
Inside, S sports seats will cosset the driver in a mix of Nappa full-grade leather and Alcantara available in black, grey, or red colour combinations. Brushed alloy will be the fare of the day for interior trims.
Audi is rolling out its impressive Virtual Cockpit to its range, and the S4 gains this 12-inch digital gauge cluster in front of the driver. We saw it first in the 2016 Audi TT, before it arrived in the 2016 Audi Q7 and R8.
Australian-spec S4s will likely gain the European option of an 8.3-inch central monitor using Audi's MMI technology. It's now a touchscreen, while a touchpad sits in the centre console for use while driving. A heads-up display will be optional fit.