Launching into the competitive small premium segment, the 2016 Audi A4 will embody all of Audi's recent advancements in weight-saving, engine technology, and cabin design. Undoubtedly, the goal for the all-new A4 is to knock the segment-leading Mercedes-Benz C-Class off its perch, when Ingolstadt's latest launches in Australia next year.
This is a vehicle Audi are labelling the 'synthesis of technology and aesthetics'. While design chances are evolutionary if not revolutionary, the new-generation A4 is a handsome vehicle that reflects Audi's commitment to gradually sharpening their lines over time. To differentiate the new car, there are crisper horizontal lines to emphasise width, a new single-frame grille, and optional Matrix LED headlights and dynamic turn signals for a 'visual trademark'.
The A4 has been totally reworked to play at the top of this strong segment. The C-Class (read our review here) is dominant, but other established players are strong as well: the Lexus IS (watch our review here), the BMW 3 Series, and the forthcoming Jaguar XE will all provide strong competition.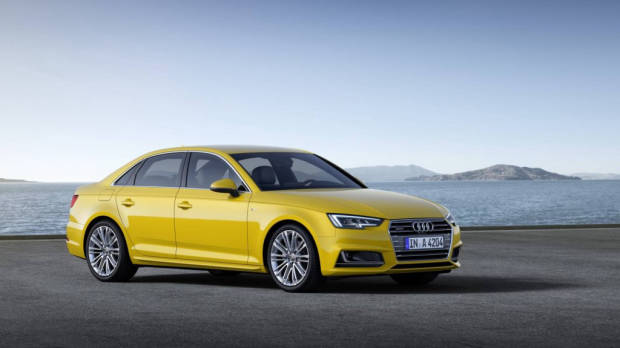 We only have news of the basic A4 sedan and Avant station wagon at this time, though performance S4 and RS4 variants will arrive later next year.
Under the skin, the new A4 is lighter by up to 120kg due to lightweight construction, learned in the development of the all-new Q7 SUV (read about the 2016 Audi Q7 here). Audi claims the A4 is the sleekest car in its class, with a low drag coefficient of 0.23.
Inside, Audi's Virtual Cockpit, a 12-inch screen replacing the driver's dials, will be optional. Virtual Cockpit brings high-resolution navigation, information and audio graphics while driving. In the centre stack, an updated 8.3-inch MMI infotainment system uses a rotary controller with a touchpad, in a cabin that is remarkably like that of the larger Audi A6.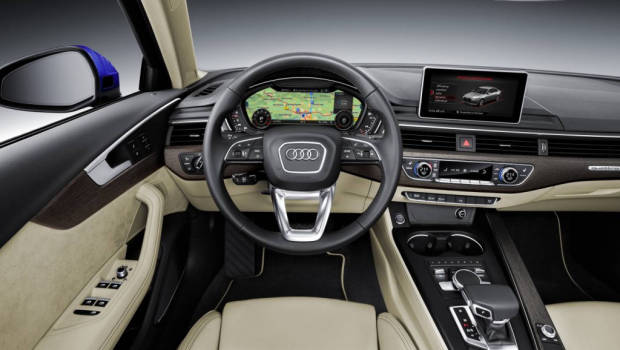 New advanced safety technology will feature in various levels: Stop&Go adaptive cruise control, adaptive cruise control, traffic jam assist, semi-automatic parking, cross traffic alert, autonomous emergency braking, lane keeping assist, and road sign recognition will all be available.
Seven engines will launch, at least in Europe: Australian specifics are forthcoming. Four turbodiesel TDI models, and three turbo TFSI petrol variants have been developed, with generally more power and fuel consumption down by up to 21%.
Diesels first: the base oilers will both be two-litre four cylinders, badged 2.0 TDI. One will be performance focussed, the other an economy star. The performance model makes 140kW and 400Nm, offering the 0-100 sprint in 7.7 seconds while consuming 4.1L/100km. The economy-focussed 2.0 TDI Ultra sees output drop to 110kW and 320Nm, with the six-speed manual consuming 3.8L/100km.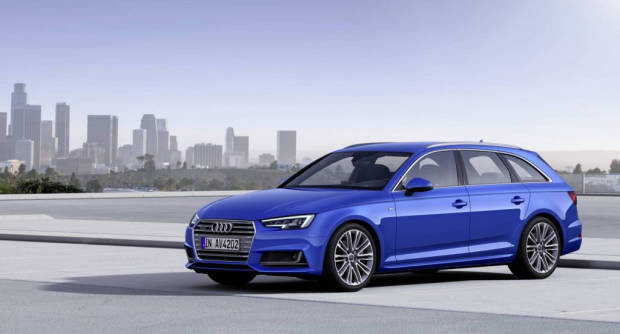 The fastest engines in the range will actually be diesel—two different tunes of a three-litre six-cylinder turbodiesel will be available. The base 3.0 TDI makes 160kW and 400Nm, while drinking just 4.2L/100km—Audi claim the 3.0 TDI will be the world's most efficient six-cylinder engine. A faster, Quattro-equipped 3.0 TDI will develop 200kW and 600Nm, sprinting to 100 in 5.3 seconds while consuming 4.9L/100km.
Before the S4 and RS4 arrive, the petrol range is fairly basic. A new base petrol is the 1.4-litre TFSI with 110kW. Two two-litres will be available: the 2.0 TFSI develops a healthy 185kW and 370Nm (5.8 seconds to 100), while the 2.0TFSI Ultra makes 140kW while drinking 4.8L/100km.
The popular seven-speed S-tronic dual clutch automatic transmission returns, and will now feature in both front-wheel-drive and Quattro all-wheel-drive models. An eight-speed Tiptronic automatic, and a six-speed manual gearbox, will also be on the cards.
The most powerful six-cylinder TDI will optionally feature a sports differential at the rear axle.
That feature caps off a round of dynamic improvements generated by the A4's weight loss, and a variety of new features: A4s making more than 140kW will feature adjustable dampers and drive modes as standard, plus adjustable steering weights. The steering rack on all models benefits from a new electro-mechanical steering system for a more natural feeling while redesign weight overall.
For the Australian market, Audi will release A4 prices and specifications in the coming months. You'll find those details here at Chasing Cars when we have them.