Audi has just revealed Competition packages for both the RS4 Avant and RS5 models in order to add some extra performance flavour and driving engagement. 
While outputs from the 2.9-litre twin-turbo V6 engine remain unchanged at 331kW/600Nm, other goodies have been added to make these RS models more hardcore than before.
The Competition packages on both models will be available in overseas dealerships from July 2022.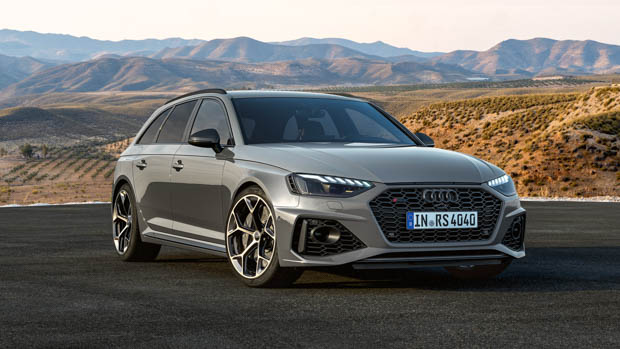 Audi Australia stated in its press release that "the timing of local [Australian] availability of the Competition packages is not yet confirmed and will be communicated later."
What does the Competition package include?
One of the biggest changes is the addition of manually-adjustable coil-over suspension that drops the overall ride height by 10mm. Owners can then further lower the suspension by another 10mm – making the RS models 20mm lower in total than standard. Maximum speed has also been increased to 290km/h.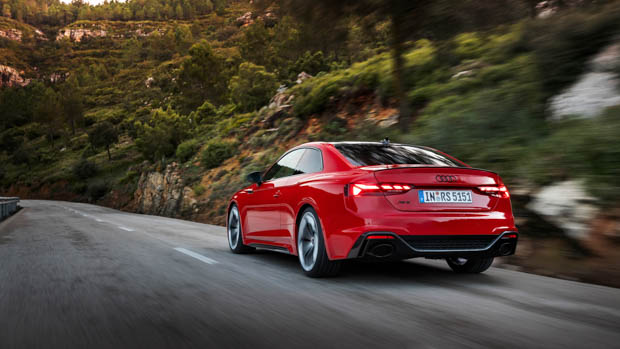 Acceleration times have shortened, too, with the RS4 Avant now capable of doing the 0-100km/h sprint in just 3.8 seconds (0.2 seconds faster than before) while the RS5 is now 0.1 seconds faster, also clocking 3.8 seconds.
A new 'RS sports exhaust system plus' has been developed for both models which, in Audi's words, "results in a more intense sound pattern, not only through the exhaust system itself, but especially due to the reduced insulation between the engine compartment and interior – a modification that also lessens the car's weight by about eight kilograms."
Sounds like the bent-six bark should be pretty sweet, indeed!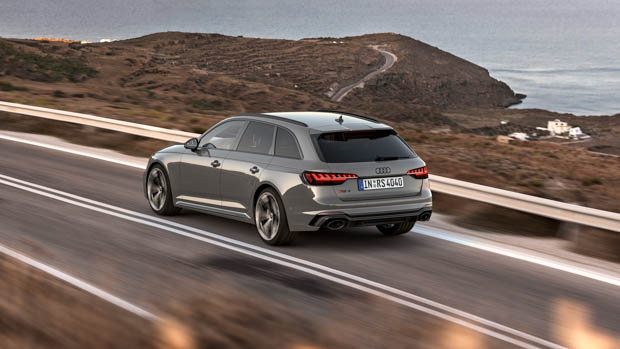 What about the interior, exterior and ergonomics?
Both the RS4 Avant and RS5 in Competition guise will feature piano-black interior trim along with optional 'dinamica' ultrasuede sports seats that are made from 45 percent recycled fibres.
Black-finished 20-inch alloy wheels with Pirelli P Zero Corsa tyres are able to be fitted to the cars at a special request.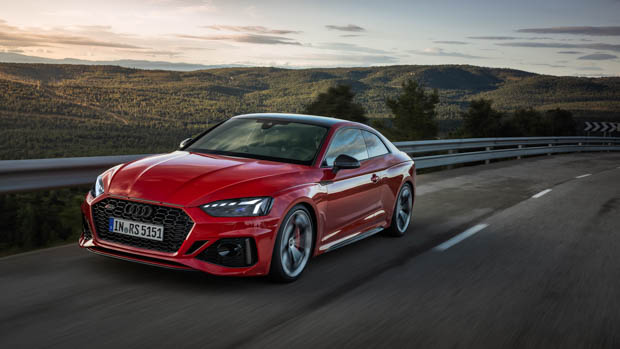 The Competition package rounds out the Audi RS4 Avant and Audi RS5 with an exclusive Carbon Matte Optics Package, with components including the exterior mirrors, front blade and side flaps, as well as the sill extension and rear diffuser trim, all coated in a Carbon matte. All other components glisten in black.
Isn't Competition the name given to BMW M products?
That is true – BMW has been using the Competition name for some time now on M2, M3, M4 and M5 models, along with the X3 M and X4 M Competition variants. Will BMW be annoyed that Audi is encroaching with their naming? Potentially, however the name is not trademarked.