In Europe the 2021 BMW 320e become the most affordable PHEV in the segment. Currently, Mercedes-Benz offers a C 350e PHEV and Lexus a series-parallel IS300h, while Audi only sells the A4 with an MHEV system.
However, BMW Australia corporate communication manager of Nick Raman confirmed that "there are no plans to bring the 320e to Australia at this time".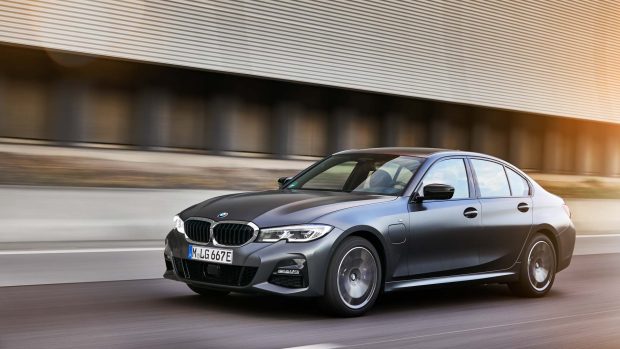 As for why the 320e won't come to Australia, Mr Raman said that BMW is "concentrating on what we have right now while keeping an eye on future opportunities".
BMW Australia currently sells four PHEV cars in Australia; the 330e, 530e, 745e and X5 xDrive 45e.
The 320e will be key for BMW to avoid fines as stringent Euro 6 fleet emissions standards take effect. There is the added benefit that in European countries the 320e cuts road tax charge by 50 per cent compared to the 320i.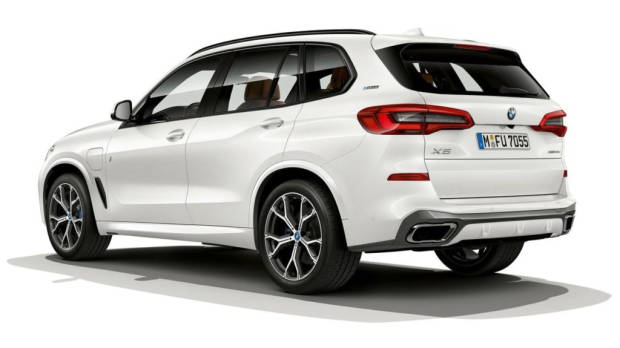 The 2021 BMW 320e combines a 120kW turbocharged two-litre four-cylinder petrol engine with an electric motor for total outputs of 150kW of power and 350Nm of torque.
An eight-speed ZF automatic transmission sends power to the rear wheels as standard, but xDrive is offered in cooler climates.
In the 320e's home market of Germany it will be offered in touring and sedan, while the larger 5 Series will also get the option of the more affordable PHEV powertrain.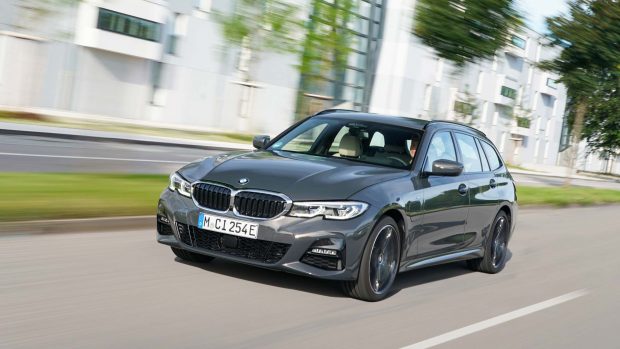 The new 320e's outputs sit between the 135kW 320i and 190kW 330i – for reference, the 320e should complete the standard sprint in 7.6 seconds where the 330i records a 5.8 seconds.
Those batteries do at least mean fully electric driving is possible with BMW quoting between 52-61km for the 320e sedan with regenerative braking to extend the range.
Charging is capped at just 3.7kW, though, meaning that hooked up to a wall box or public charging station it will take 2 hours and 40 minutes for the battery pack to reach 80 per cent, or 3 hours and 40 minutes for a full charge.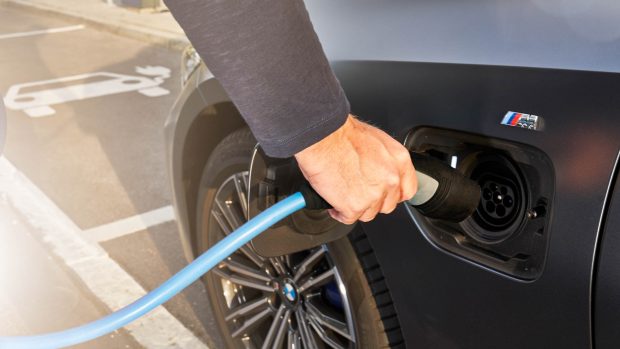 While the battery pack is located under the rear bench, the 320e loses 105L of boot space to the 320i at 375-litres. The fuel tank also shrinks to 40L, reflective of the extra range provided by the PHEV system.
Like the 330e, there are some smart infotainment features on board. The navigation system is intelligent enough to hold battery charge when driving on the freeway, and when crossing into urban low emissions zones in European cities, the 320e will preference electric propulsion.
On top of the usual safety features like AEB with pedestrian and cyclist detection and driver attention warning, the 320e has an acoustic warning system that engages when in EV mode below 30km/h to keep pedestrians safe in urban areas.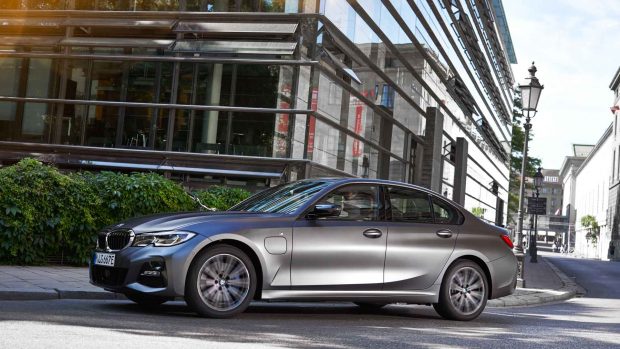 Currently, the 330e is the sole PHEV 3 Series available and is priced from $84,900 in Australia before on-road costs, equating to a $7,000 premium over the 330i.