BMW has continued its iPerformance part-electric propulsion program with a plug-in hybrid variant of the new X5 SUV. The successor to the current X5 xDrive40e, 2019 BMW X5 xDrive45e iPerformance (its full name) combines a 3.0-litre turbocharged six-cylinder engine with an electric motor stored inside a lithium ion battery pack.
BMW claims a total output of 290kW of power and 600Nm, yet claimed fuel consumption of just 2.1L/100km. BMW Australia is yet to confirm local details for the X5 xDrive45e, though it is set for a late-2019 release.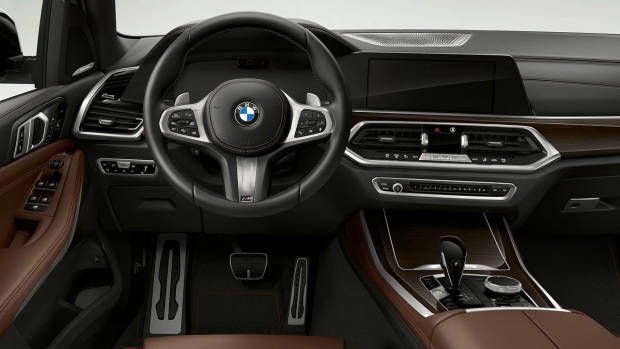 According to BMW, "the second generation of the plug-in hybrid model combines the purely electrically powered driving pleasure of a BMW iPerformance automobile with the versatility that is typical of a Sports Activity Vehicle (SAV)" said the company.
"In doing so, the new BMW X5 xDrive45e iPerformance offers optimised qualities in terms of both driving dynamics and efficiency."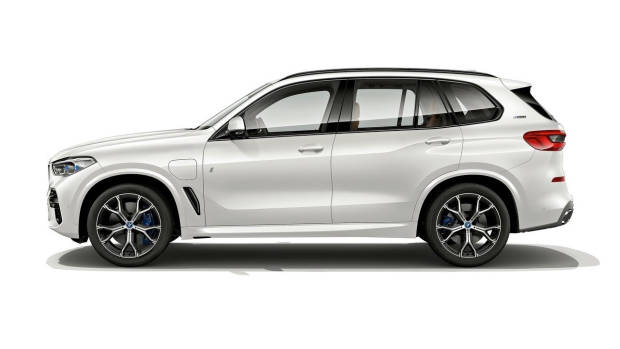 Based on the new generation X5 that's due in Australia in 2019, the xDrive45e offers a considerable performance and efficiency gain over the car that it replaces. Instead of a 2.0-litre turbocharged petrol engine that the old model uses, the new model features a twin-turbocharged 3.0-litre six-cylinder petrol engine which produces 210kW of power. Matched to that is an 82kW electric motor with a lithium ion battery for a total system output of 290kW of power and 600Nm.
Fuel consumption is rated at just 2.1L/100km through the new WLTP standard and CO2 emissions are claimed to be 49g/km – improvements of 1.2L/100km and 29g/km. Matched to the same eight-speed automatic transmission as the standard X5 range, the 45e is capable of a 5.6 second 0-100km/h sprint – 1.2 seconds faster than its predecessor – and a 235km/h top speed. The X5 xDrive45e is capable of travelling 80km on electric-only power – triple that of its predecessor.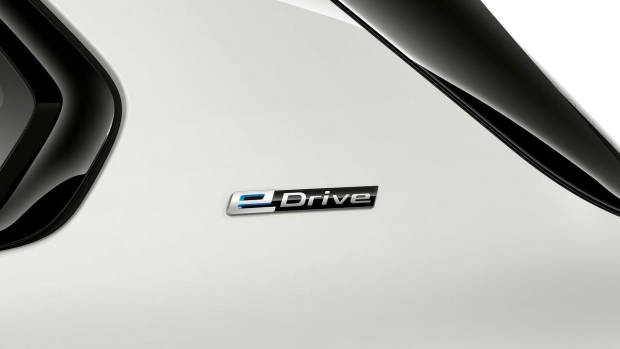 The additional batteries of the X5 xDrive45e has impacted bootspace slightly, with BMW claiming a 500-litre space with the rear seats upright, and 1,716-litres folded. That's 145-litres less with the rear seats upright, and 144-litres with them folded, and unlike the standard X5, the xDrive45e is five-seat only.
BMW Australia is yet to confirm the X5 xDrive45e's local on-sale date, though before the end of 2019 is likely.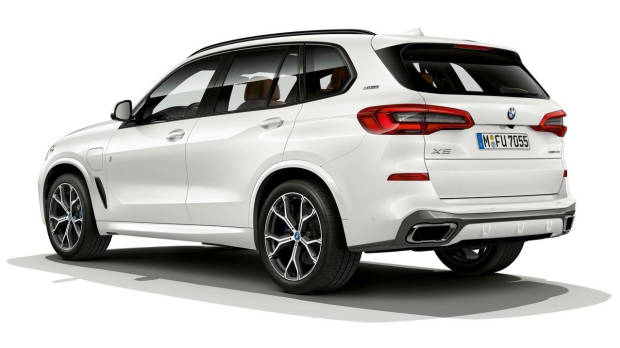 Stay tuned to Chasing Cars for BMW news and reviews.