BMW continues to add to its ever growing range with the BMW M340i, which will sit atop the just revealed new 3 Series range – at least, until the new M3 goes on sale. Using a new 275kW/500Nm turbocharged six-cylinder petrol engine, BMW claims that the M340i is capable of a 4.4 second 0-100km/h sprint – 0.8 seconds faster than the current 340i.
Faster because of BMW's xDrive all-wheel drive system that's standard equipment in Australia for the first time, the M340i competes with the Mercedes-AMG C43 and Audi S4. The BMW M340i is due to launch in Australia in the second half of 2019.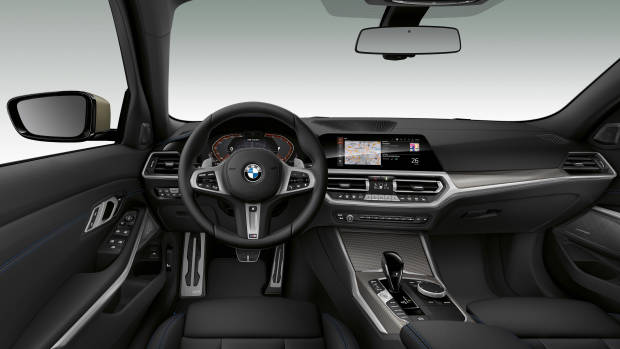 According to the brand, the "high engine performance, M- specific suspension technology and intelligent four-wheel drive provide for outstanding driving dynamics that are unparalleled in the midsize segment."
"The exceptional sporty character is underscored by model-specific design and equipment features."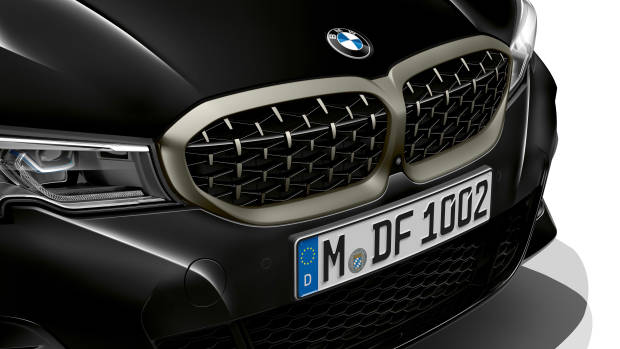 Centrepiece of the M340i is undoubtedly the engine. A newly developed turbocharged six-cylinder engine making 275kW of power and 500Nm of torque, the M340i is capable of a 4.4 second sprint to 100km/h and an electronically limited top speed of 250km/h. Rivalling the Audi S4 and Mercedes-AMG C43, the M340i is quicker than both despite offering less power than the Mercedes. Matched to an eight-speed automatic transmission and BMW's xDrive all-wheel drive system, the company claims a 7.5L/100km combined cycle fuel economy rating on the new WLTP standard.
The M340i sits atop the regular 3 Series range before higher-performance variants, such as the new M3, arrive. As revealed with the car, a wide range of powerplants will be offered with the new 3 Series, including a 135kW/300Nm 320i, 185kW/400Nm 330i, 110kW/380Nm 318d, 140kW/400Nm 320d and a 195kW/580Nm 330d – though Australian models are yet to be confirmed.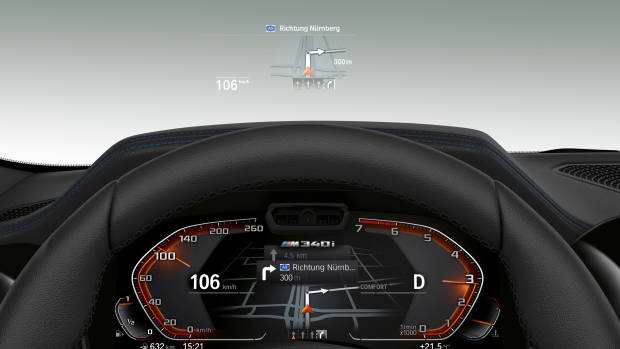 Signalling its positioning at the top of the new 3 Series range, the M340i features unique styling features including a gold finish for the front grille, wheels and mirror caps – though Australian specifications are yet to be announced. The M340i's xDrive all-wheel drive system has been detailed by BMW as featuring a fully variable torque split between the two axles. It also features an M Sport differential that's supposedly extra effective in the car's sport and sport+ driving modes. The M340i features M Sport brakes with 348mm front and 345mm rear disc brakes with four-pot callipers at the front.
BMW Australia have confirmed that the M340i will reach Australia in the second half of 2019 – several months after the regular 3 Series range is launched in March 2019. The Touring (wagon) bodystyle is yet to be revealed, though BMW Australia says an M340i Touring will be considered for local sales if it is available to Australia.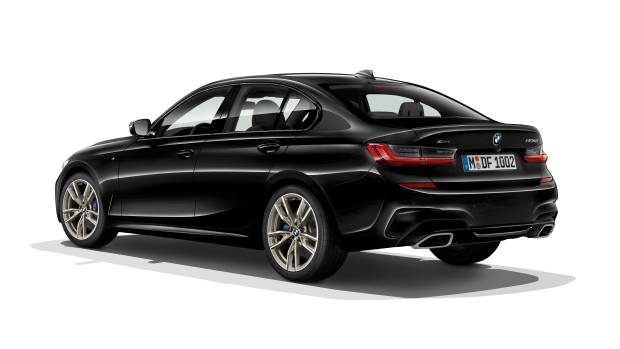 Stay tuned to Chasing Cars for the latest BMW news and reviews.