Alpina's representation in Australia has this week confirmed that its new B3 Touring will be arriving locally in the second half of 2020. The G20 3 Series-based B3 Touring garnered plenty of attention when it was revealed at last month's Frankfurt Auto Show, with its classic Alpina styling reminding enthusiasts of the good old days where fast wagons ruled the roost.
This B3 Touring is Alpina's spin on a fast but practical 3 Series, and the B3 Touring will slip into their Aussie line-up aside the 5 Series-based B5 Sedan and Touring, and the X3-based XD3. The B3 will engage in big-booted warfare against the Mercedes-AMG C63 S Estate, and Audi RS4 Avant.
The relationship between Alpina and BMW dates back to a German industrial estate in 1965, where the brand first began fettling with carburetors and tuning race cars. In 1982 Alpina was recognised as an auto manufacturer in Germany, and have been melding pace and comfort since. Alpina began officially importing cars to Australia in 2016, and have been growing steadily since.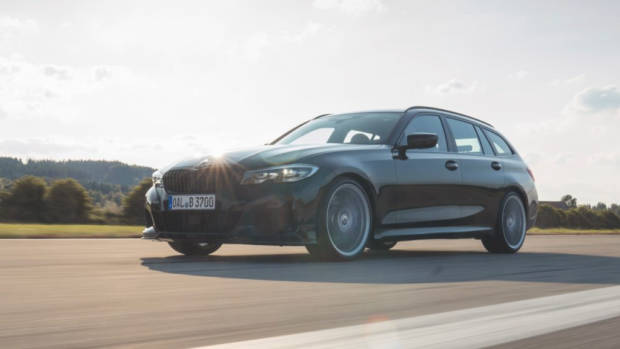 Alpina tunes engines at their facility before shipping them to the BMW's Munich factory, where B3 models will be produced in parallel with regular 3 Series. The B3 is then sent back to the Alpina factory for finishing touches.
The engine in question is BMW's three-litre twin-turbo 'S58' inline six found in current X3 and X4M and coming G20-based M3. Alpina have traditionally focussed on torque numbers and driveability over headline power figures, and the B3 is no different.
In BMW's 'Competition' trim, the S58 produces 375kW and 600Nm. In contrast, the Alpina motor produces a little less power at 340kW, but more torque, with 700Nm available between 3,000-4,750RPM. This is typical Alpina fare, and has meant cars that are more tractable and often quicker in real use than their M-tuned counterparts.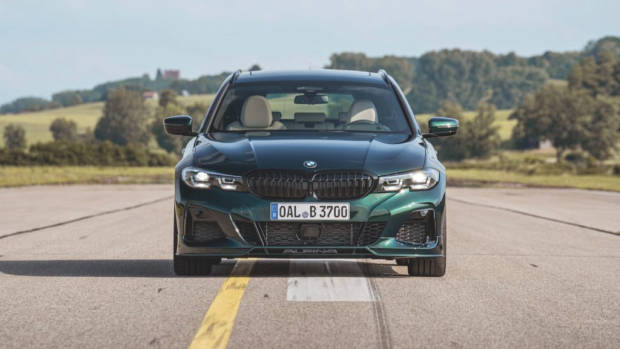 The 700Nm will be transferred through Alpina fettled ZF eight-speed automatic gearbox and xDrive system with rear-axle LSD which the brand says will "perform with a rear-drive feel".
To haul the B3 back to sane speeds Alpina has specified larger brake rotors, with 345mm units on the rear axle, and sizeable 390mm stoppers up front.
Alpina have yet to confirm acceleration figures, but with this much power and excellent xDrive system, we expect it to be quick.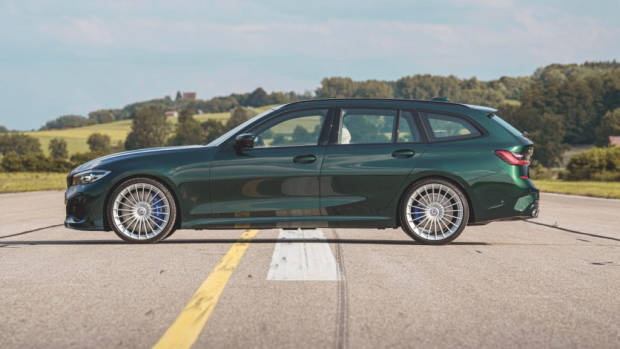 The classic Alpina recipe has translated to the G20 3 Series extremely well, the new front bar looks especially staunch with its gaping air-intakes, the floating Alpina logo in the lower mesh an elegant nod to the brand's heritage. Alpina claims the updated front bar is more than just cosmetic, citing increased cooling and reduced lift at high-speed.
The Alpina treatment extends to the rear too, with a unique rear-bumper that houses a functional diffuser and exits for the brand's signature quad exhaust pipes. The shade of green is pleasing too, reminiscent of the Boston Green metallic that adorned many a 90's BMW.
Two wheel styles will be available for the B3 when it arrives, 20-inch 'classic' items, or – our preference – smaller 19-inch 'dynamic' wheels.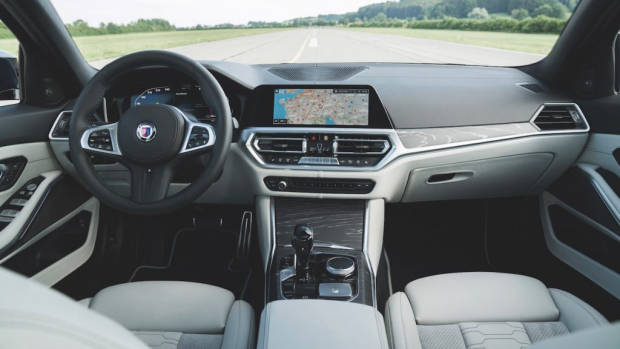 Alpina treatment continues through the interior, where the brand's luxurious Lavalina leather – all hand-stitched – is found, pictured here in a fetching light tan. As you would expect there plenty of customisation will be available, running from the ubiquitous leather colour and trim inserts, to your choice of piping, and even custom embossing.
The B3's infotainment system is the same found in the G20 3 Series, and includes BMW's excellent iDrive with ConnectedDrive, navigation, voice control, gesture control, digital dash, and centrally mounted touch-screen display.
A bespoke suspension tune is found on the B3, with a focus on increasing comfort and control. Three modes can be selected for the adjustable dampers with the usual sport and comfort modes joined by a comfort + mode for extra compliance. The adaptive dampers are matched with a variable steering set-up with the same sport, comfort, and comfort+ modes.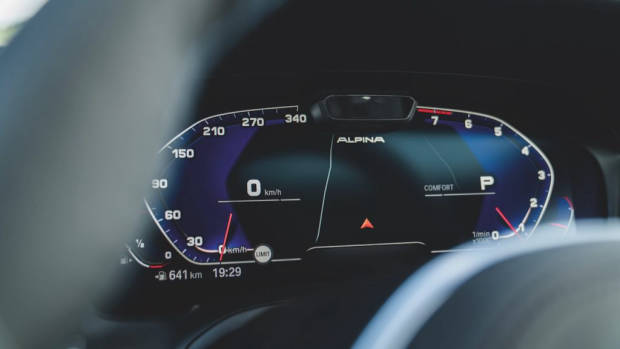 Alpina has mated the adjustable dampers with lower Eibach springs to help suspension control while also lending some more aggression to the B3's stance. By altering the geometry of the front axle Alpina has managed to increase negative camber, which should quell understeer when driving hard.
Although BMW has never obliged, an M3 wagon has always been an intriguing concept, we would certainly prefer it to a heavier SUV option. So an Alpina that looks this good, with more compliant suspension, and classier interior should make for a real connoisseur's choice. We can't wait to test one when it arrives in the second half of 2020.