Japanese carmaker Nissan remains bullish about its stated goal of electrifying one-third of its sales volume by 2022, with senior executives confirming that the goal will be supported mainly through a substantial launch programme for new Nissan electric vehicles.

It's an ambitious plan that will require achieving about 20,000 sales annually of electrified Nissans in Australia, encompassing full electric vehicles, EVs packing a petrol-powered generator aboard, and more traditional hybrid systems.

Getting to 20,000 'electrified' sales will require Nissan to extend its electric tech to new segments, given the brand currently offers just two qualifying vehicles in Australia: the battery-electric Leaf, and a mild-hybrid Pathfinder SUV.

Chasing Cars spoke with Nic Thomas, Nissan's global head of EVs, on the sidelines of the launch of the second-generation Leaf in Melbourne this month about the brand's looming EV push.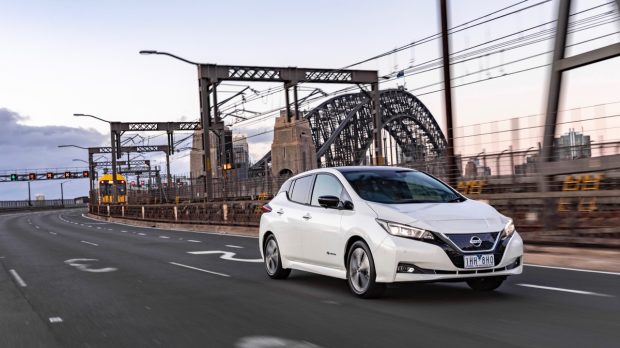 "We've announced as part of our mid-term plan that by 2022, which is obviously not far away at all, we will have eight battery electric vehicles on sale around the world, and eight E-Power vehicles," Mr Thomas said. The new Leaf makes up one of the aforementioned battery EVs.

The brand counts full EVs like the Leaf hatch as battery electric vehicles, while E-Power Nissans carry a petrol engine aboard to act as a generator or charger for an EV drivetrain.

"E-Power is a derivation of electric vehicles where you take the battery EV drivetrain – the motor, the inverter – providing that instant acceleration, fun to drive, really quiet ride, but then you have a range extender petrol, a generator, as well," Mr Thomas explained.

Nissan are close to finalising development on an all-new electric vehicle platform shared between the brand and its alliance partners, Renault and Nissan. This platform will support both full electric and range-extending E-Power derivations.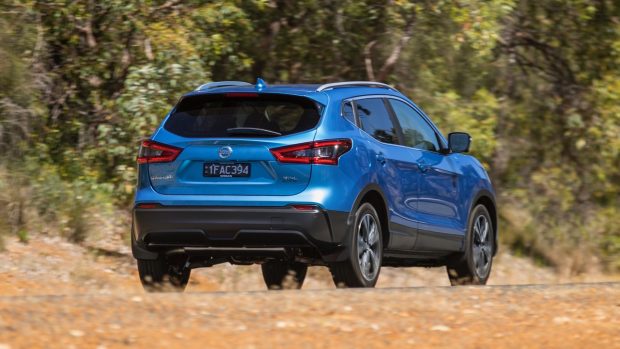 This modular platform will underpin several of the electrified Nissans that arrive by 2022. Mr Thomas confirmed that a new Nissan electric SUV will sit on the platform, sized similarly to a Qashqai in the small-to-medium crossover segment.

"Many of our vehicles can be based off this modular platform, which gives the opportunity to reduce costs," Mr Thomas said.

Renault and Mitsubishi will also build cars off the new modular electric platform, Mr Thomas confirmed, but noted that these vehicles would not constitute part of the eight-Nissan figure.

Thomas downplayed suggestions that Nissan would also look to leverage alliance partner Mitsubishi's existing plug-in hybrid tech as seen in SUVs like the Outlander PHEV.

"I can't comment on Mitsubishi's strategy. At Nissan we focus very much on electrification using our battery EV and E-Power technologies," he said.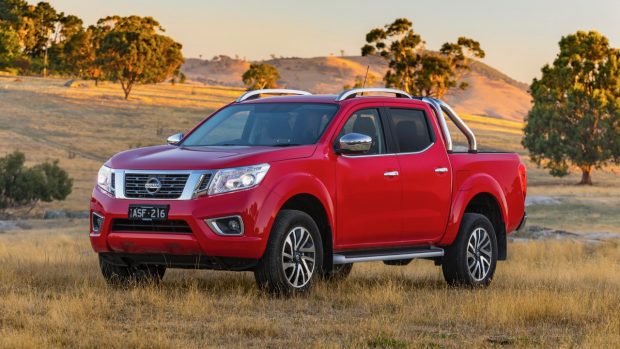 As for which of these new electric Nissans will be offered locally, Nissan Australia managing director Stephen Lester confirmed there would be several product launches over the next three years in support of the one-third of volume goal.

"I can't confirm specific plans or products that we have in the pipeline, but I think you can certainly look to the suite of products we've got and the things we've talked about," Mr Lester said.

"We have technology such as e-Power in other markets already, and you can be sure that we'll be looking at ways to bring those types of things into Australia."
Depending on battery sizes, it's likely that in the medium term Nissan electric vehicles will continue to be more expensive than their combustion counterparts. The Leaf is priced at $49,990 before on-road costs and offers 230km of range from its 40kWh battery.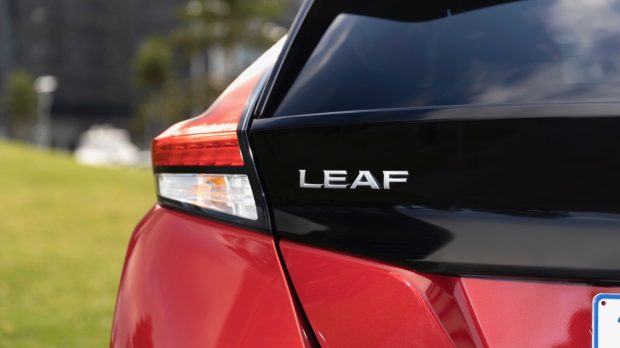 Lester additionally confirmed that it was "very likely" that electrification would spread into Nissan's commercial vehicle lineup, which consists solely of the Navara ute in Australia – though an full-electric NV-series small van is available overseas utilising the same 40kWh battery as the Leaf.

Other short-term options include bringing the hybrid version of the existing Japanese-market X-Trail to Australia, which adds a small 0.9kWh battery producing 31kW/160Nm to the 107kW two-litre X-Trail for a combined output of 134kW.

Mr Lester also reflected upon the shifting demand for low- and zero-emissions vehicles in Australia.

"Here in Australia and around the world, we are under a tremendous shift and change in how people engage with…the types of vehicle they are buying," he said.

"Now that technology has progressed, and continues to progress, we're seeing greater opportunities in a diversified powertrain lineup."