After previewing the car for Australia in October, Nissan has launched a new Leaf e+ in global markets. Offering a 40 percent increase in range to around 458km on Japan's WLTP test thanks to a larger 62kWh battery pack, the Leaf e+ also offers more power than the standard model with 160kW/340Nm versus 110kW/320Nm.
The company has also upgraded the Leaf's interior with a new 8.0-inch touchscreen with Apple CarPlay and Android Auto, as well as over-the-air software updates a la Tesla, and a new 'door-to-door' navigation function, which provides navigation directions for customers that include walking.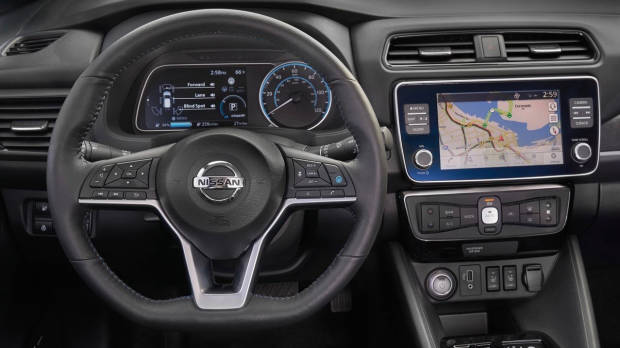 "The new Nissan Leaf e+ offers all of the style, convenience and electric vehicle benefits that have helped make LEAF the best-selling electric vehicle in the world, plus even more driving excitement, range, power and choice," said Denis Le Vot, senior vice president and chairman, Nissan North America.
"Customers now have a selection of powertrains and models to best suit their driving needs."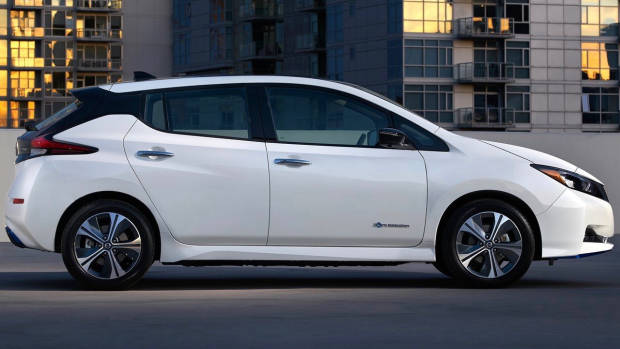 Developed to further combat the usual range anxiety associated with electric cars, the Leaf e+ goes on sale in North American, European and Japanese markets in the first half of 2019. An upgrade in more than just name, the e+ gets a larger 62kWh lithium ion battery pack and 160kW/340Nm electric motor, which Nissan says increases its acceleration by 10 percent to around 8.0 seconds.
But because of the larger battery, the Leaf e+ will also offer an increased range on a charge, reportedly around 450km on the Japanese WLTP standard, though this is downgraded to 363km on the American test cycle, which differs from the Japanese and European test. Regardless, the performance and range on offer significantly betters the standard 40kWh Leaf, which offers 110kW/320Nm from its electric motor, and only around 240km from a charge.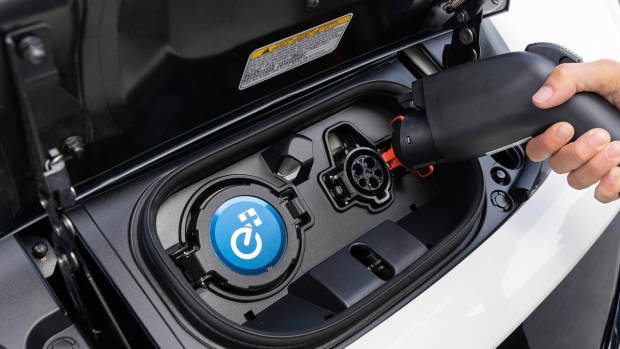 According to Nissan, the extra performance and range doesn't come at the expense of extra charging times. Thanks to a new 70kW quick charger, the Leaf e+ can be charged in nearly the same time as the standard car – yet offer many more km from a charge. Nissan has also upgraded the Leaf e+ in other ways – there's a new 8.0-inch touchscreen infotainment system with Apple CarPlay and Android Auto, as well as a new satellite navigation system that offers 'door to door' directions and time estimations.
Like the standard car, the Leaf e+ offers the full suite of Nissan's ProPilot active safety equipment, with autonomous emergency braking with forward collision warning, blind spot monitoring, rear cross traffic alert, moving object detection, adaptive cruise control with stop and go functionality, intelligent lane intervention and lane departure warning.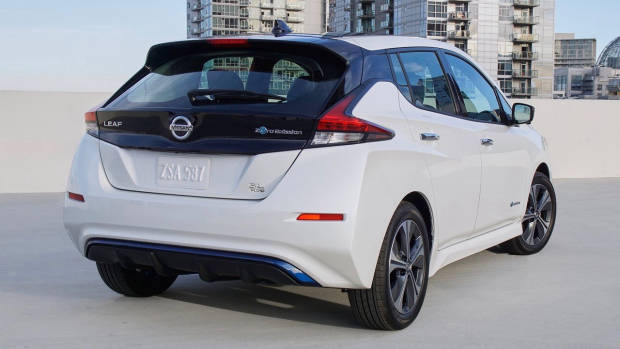 The Nissan Leaf e+ is yet to be confirmed for Australia as even the standard Leaf is some way off from local sales, largely thanks to production delays and supposed lack of infrastructure in Australia.
Stay tuned to Chasing Cars for the latest Nissan news and reviews.