Toyota Motor Corporation Australia has suspended future orders of the Land Cruiser 70 Series until further notice amid severe supply restrictions.
The suspension of orders applies to all 70 Series models, meaning the single- and dual-cab ute along with the five-door wagon and troop carrier are all affected.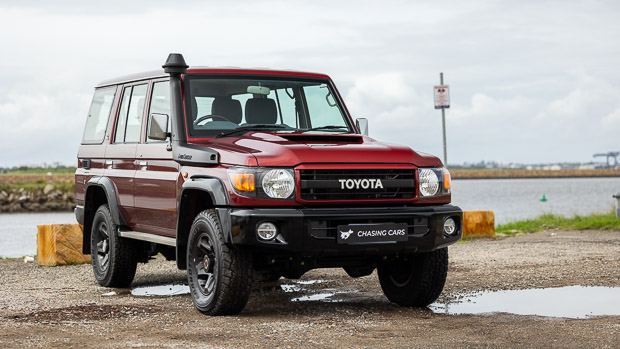 In a statement released on Friday, Toyota Australia's vice president of sales, marketing and franchise operations Sean Hanley, apologised to buyers and said it would provide further updates on the situation as soon as they become available.  
"The Toyota team has been working diligently to deliver a record number of vehicles with extraordinary support from our parent company," he said.
"At the same time, strong demand and industry-wide supply challenges globally mean we simply cannot fulfill orders more quickly."
Four-year wait times
It comes after leaked dealer bulletins seen by Chasing Cars quoted wait times of "up to four years or never" on new 70 Series orders, with delivery times only growing longer over the last 12 months.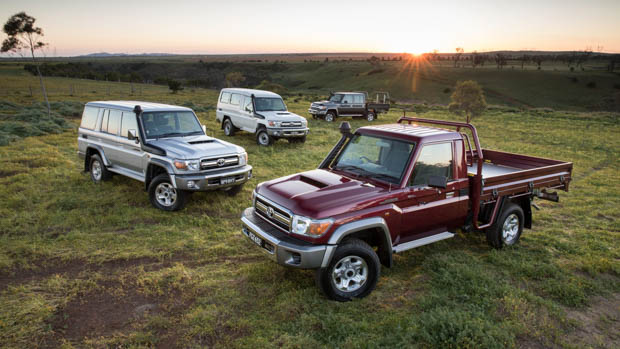 The last few months have seen repeated shutdowns of 70 Series production at Toyota's Japanese factories, with a shortage of parts and logistical challenges brought on by Covid-19 blamed for the delays.
Other popular models such as the Land Cruiser 300 Series 4WD and RAV4 midsize SUV have seen wait times stretching well over a year but Toyota is not alone in this predicament with other brands such as Kia and Hyundai also facing extensive wait times.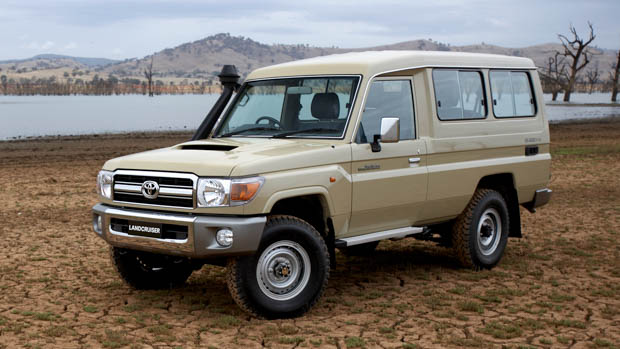 Upgrades coming in November
TMCA announced back in May that the 70 Series, which first went on sale in 1984, is scheduled for a significant upgrade on all models delivered in November 2022 onwards.
These include crucial safety upgrades such as AEB with pedestrian and cyclist detection along with an increase in the gross vehicle mass to "more than 3500kg".
Toyota Land Cruiser 70 Series 2022: prices in Australia
All prices listed are before on-road costs.
70 Series (single cab) 70th Anniversary: $80,050
70 Series (dual cab) 70th Anniversary: $82,600
70 Series (wagon) 70th Anniversary: $78,500
70 Series Workmate (single cab): $68,950
70 Series Workmate (dual cab): $71,500
70 Series Workmate (wagon): $67,400
70 Series Workmate (troop carrier): $71,350
70 Series GX (single cab): $70,950
70 Series GXL (single cab): $73,050
70 Series GXL (dual cab): $75,600
70 Series GXL: (wagon): $71,500