Cupra has announced a slew of feature additions to its Formentor midsize SUV, Ateca small SUV and Leon hatch trio – but the changes have come at the cost of a small price rise across the board.
The MY24 range will be available to order soon, with deliveries due to roll out in the third quarter of this year – or sometime between July and September this year.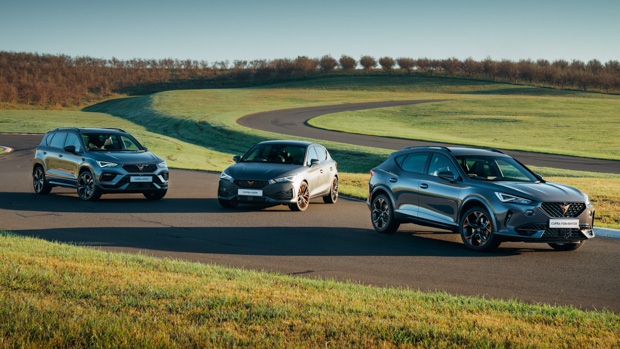 All three vehicles now include DAB digital radio as standard, with the base model Formetor V also snagging an electric power tailgate.
Cupra buyers will be familiar with the Spanish brand's use of a generally broad spectrum of grades in addition to a suite of optional packages, and there has been some movement here as well.
In the Formentor, the leather and camera package has replaced the leather and power package, which for $2800 adds Nappa leather, front seat heating, power seat adjustment for the driver and a 360-degree camera on the V, VZ and VZe grades.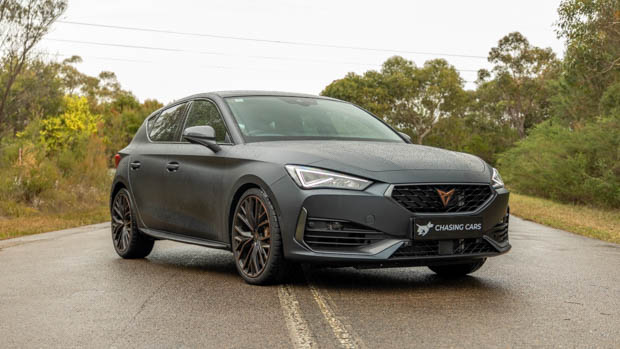 Cupra's wagon-SUV hybrid, the Formentor, has also gained an optional Akrapovic exhaust option which we've covered in detail within this article.
Fans of the Leon VZe plug-in hybrid will be happy to learn the leather package has been replaced by the leather and sound package, earning its name by the fact it adds a Beats premium audio system for the first time on this grade – at the cost of $2550.
Price rises across the board for Leon, Ateca and Formentor
The entry price of the Leon has risen by $1200 to $49,190 driveaway for the starting 'V' grade, following a price decrease earlier in the year. The rest of the range rises by between $1500 and $1700 to top out at $65,690 driveaway for the VZx.
Cupra's Ateca small SUV still only comes in one flavour here in Australia – the fully loaded VZx – with the driveaway price jumping by $2240 to $68,990.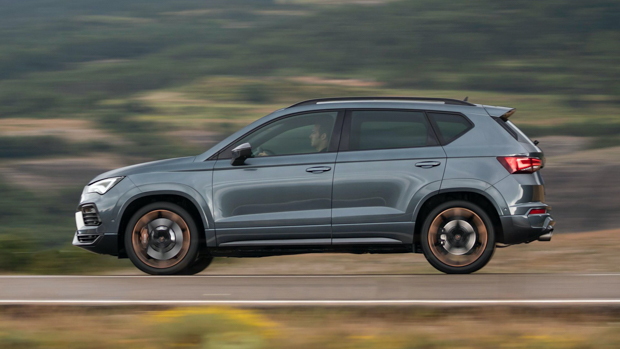 The popular Formentor now starts from $56,490 driveaway in V guise after the bulk of the range rose by $2000, with the only exception being the top-spec VZx which increased by $1800 and is now available for $70,790.
Pricing for the Born electric hatchback remains unchanged, kicking off from $59,990 before on-road costs.
Cupra Ateca 2023: prices in Australia
All prices listed are driveaway.
Cupra Leon 2023: prices in Australia
All prices listed are before on-road costs.
V: $49,190 (+$1200)
VZ: $57,990 (+$1500)
VZe:

$64,690 (+$1700) ACT
$65,690 (+$1700) QLD
$66,690 (+$1700) NSW and SA
$67,190 (+$1700) VIC
$67,690 (+$1700) WA

VZx: $65,690 (+$1700)
Cupra Formentor 2023: prices in Australia
All prices listed are before on-road costs.
V: $56,490 (+$2000)
VZ: $61,490 (+$2000)
VZe:

$67,990 (+$2000) ACT
$68,990 (+$2000) QLD
$69,990 (+$2000) NSW and SA
$70,490 (+$2000) VIC
$70,990 (+$2000) WA

VZx: $70,790 ($1800)