The second-generation Cupra Formentor sports SUV will be a fully-electric crossover that could arrive as soon as the middle of the decade, depending on which EV platform the Spanish manufacturer opts to utilise.
Speaking with Chasing Cars, Cupra president and chief executive officer Wayne Griffiths confirmed that the Formentor SUV would be retained for a second generation, with the athletic crossover set to retain its name despite a shift to full electrification.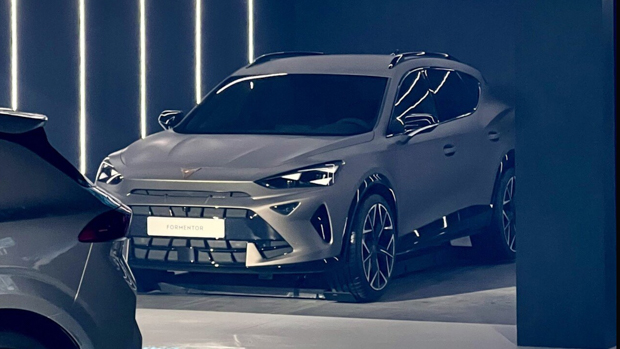 While the decision has been made to take the Formentor into the age of pure-electric powertrains, a final call remains on which Volkswagen Group platform Cupra will use to underpin the crucial model.
The Formentor is by far Cupra's most popular and most important model. Despite being introduced relatively recently in 2020, the Formentor accounted for 64 percent of the brand's sales in 2022, with nearly 100,000 examples sold around the world.
SSP Formentor is tempting, but could delay release to 2028
The choice is a relatively simple one: introduce a second-gen electric Formentor in around 2025 using the existing 400-volt Volkswagen MEB platform – or wait to use the more sophisticated, 800-volt SSP architecture being developed by Audi and Volkswagen.
"The jury is still out on that one," Griffiths said. "There are pros and cons. Obviously, MEB [would be] earlier. "But SSP has a longer run, it is a newer platform, and we can perhaps be more competitive. There hasn't been a decision made yet."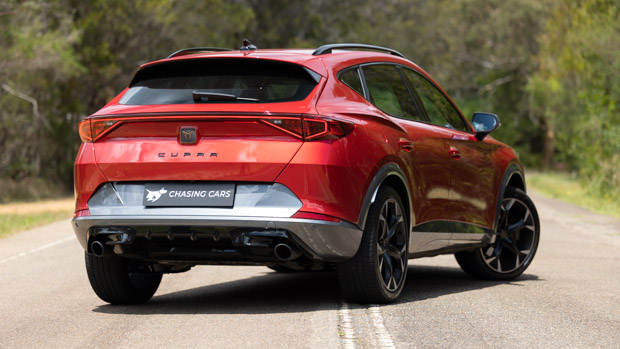 Both platforms have an encouraging rear-wheel drive (RWD), but if SSP sounds more tantalising – that's because it is. But that faster-charging EV chassis might create costlier cars than MEB – and the big problem is that SSP is only set to arrive in 2028.
If the Formentor EV is delayed until late in the decade, the existing model would need to pull a longer-than-usual nine-year lifespan to bridge the gap.
An alternative platform called PPE, set to underpin the next Porsche Macan, is not understood to be under consideration.
Decision on Cupra for America to be made first
Griffiths conceded that he expected the Volkswagen Group to make a decision on Cupra's proposal to enter the North American market before it concluded whether to build the second-generation Formentor on MEB or SSP.
The electric Formentor is understood to be one of several key SUV products that would be at the centre of an American push by Cupra.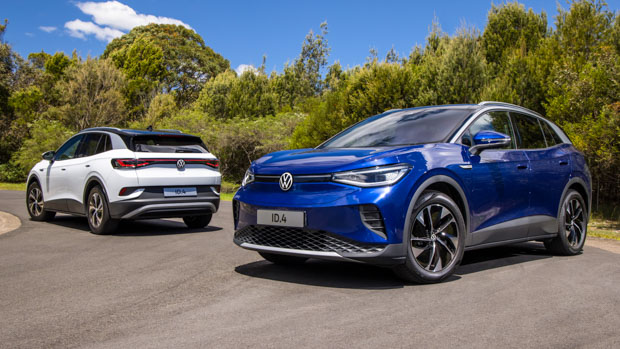 Alongside the Formentor and another midsize crossover would be a made-in-America large electric SUV set to be built with the SSP platform.
The brand will also soon introduce its first electric model to Australia. The Born is an EV hot hatch with 170kW of power and rear-wheel drive, priced at $59,900 before on-road costs.
Tavascan EV still due in 2024, Terramar to be last ICE vehicle
Later still, Cupra will introduce its fully-electric Tavascan coupe-SUV in 2024 on MEB underpinnings, albeit with an expected weight of around 2000 kg and with only middling charging speeds when compared to a Kia EV6.
Cupra, the sporty Barcelona-based foil to Volkswagen and Skoda within the wider VW Group, launched in Australia in 2022. By the end of last year it had delivered 690 Formentors locally, to which a further 274 had been sold to the end of February 2023.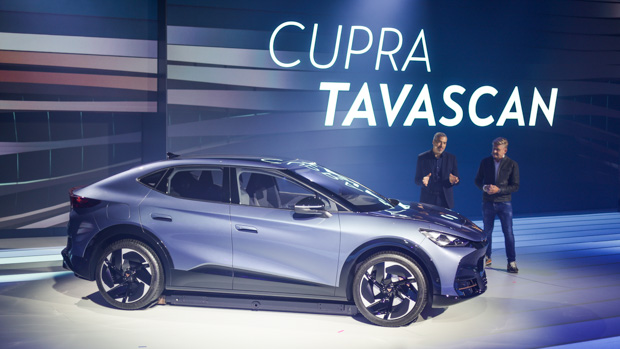 The existing first-generation Formentor is based around a choice of turbocharged petrol engines, from a 140kW base grade to a 228kW VZx range-topper. The lineup also includes a 180kW VZe plug-in hybrid model with about 45km of real-world range.
But Cupra boss Griffiths confirmed in June 2022 that the brand's forthcoming 2024 Terramar midsize SUV would be its last vehicle ever to feature a combustion engine.
That meant that any next-gen Formentor would be electric by necessity, but Griffiths' comments this week confirm that fact.
Griffiths also shared that if a decision is made to retain the Cupra Leon hot hatch for a fifth generation, it could also go fully-electric and retain the Leon name.