We've now spent two months with our 2019 Volkswagen Golf GTI, but to this point it's mainly been consigned to town duties over the Christmas and holiday season.
When we ordered our long-term Golf GTI, we did it with the rose-tinted vision of one long open road, unfolding in the distance. The reality, of course, is that life gets in the way, and sadly, we can't spend all day seeking out the best blacktop Australia has to offer in the O.G. hot hatch.
If you haven't read Part 1 (Introduction) to this long-term test, start there.
Specifications of our Golf GTI
Base vehicle
$45,490 ($50,578 driveaway)
Our options
Tornado Red solid paint (no cost)

Luxury package ($3,900)

Sound and Style package ($2,300)

Options totalling $6,200

Final cost
$51,690 ($57,088 driveaway)
Driving data
| | |
| --- | --- |
| Entered fleet | November 2018 |
| This entry dated | January 2019 |
| Mileage since last entry | 2,282 kilometres |
| Total mileage on test | 3,200 kilometres |
| Fuel economy since last entry | 9.4L/100km (down 0.6L/100km) |
| Running long-term fuel economy | 9.6L/100km |
We collected our Tornado Red GTI on the cusp of the holiday season, and our spirited little car has spent much of that time firmly in town and errand duties. Over the holidays, it faithfully conveyed us from meeting to meeting across Sydney's CBD, and on suburban runs to visit family and friends on weekends.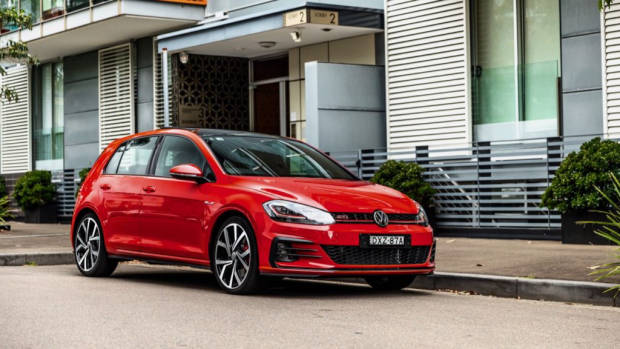 But that's reality, and any hot hatch worth its salt has to be good at the mundane as well as the adventurous – and don't worry, we'll get to the dynamic stuff in next month's update. More than most, though, the Golf GTI can lay claim to being the thinking person's everyday hot hatch – just as usable in town as on a great country B-road.
That's largely thanks to what we are finding is an intelligent blend of great packaging, a pleasant interior, and a highly adjustable drive mode feature, that basically operates like Jekyll and Hyde. Tap 'Comfort', and the GTI's raspy exhaust fades away into near silence, the steering becomes slack and easily twirlable, and – most importantly – the dampers relax into a genuinely plush waft.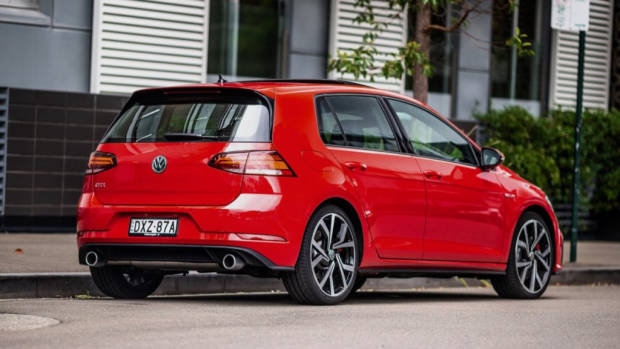 In fact, we've taken to keeping our GTI's dampers in their Comfort mode almost all of the time – and if you do this, the ride becomes indistinguishable from that of the luxury-focussed Golf Highline, even on the optional 19-inch wheels that come with the Sound and Style pack we selected for our car. Nicely done, Volkswagen.
Next month, we'll discuss the opposite: how do the Golf GTI's 2019 mechanical updates stand up to dynamic punishment, when you tip the engine, steering, dampers and exhaust into their hardest settings. Word to the wise: it gets good.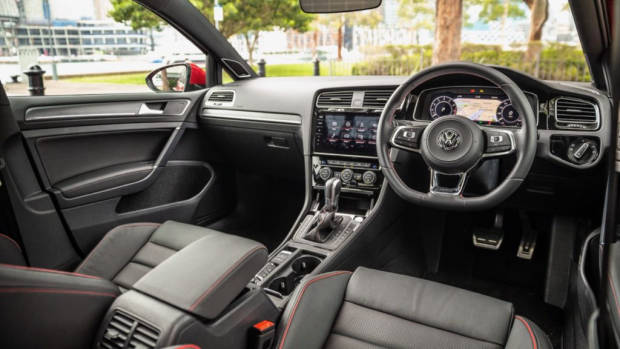 Likewise, the GTI's interior remains a nice place to spend time, even six years after the debut of this seventh-generation Golf. Sure, the appearance is buttoned-down – even conservative – but the highly bolstered black leather seats (with subtly sporty red piping and perforation), soft-touch dash plastics and the soft, supple steering wheel are all properly premium.
We did opt for the Luxury package, which swaps out the standard (and classic) tartan seats for leather, with electric adjustment and memory for the driver, but that's a matter of personal choice. Good thing ticking the Lux box also includes a sunroof, which makes it easier to let out hot air now that we've hit peak Australian summer. Leather seats and 40-degree days don't mix, and we've opined our failure to select breathable tartan cloth a number of times.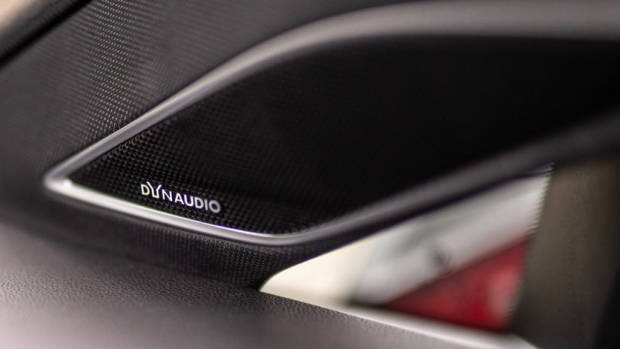 One recurring bugbear has been the optional Dynaudio stereo, which masquerades as a premium audio option. It's part of the Sound and Style pack, oddly pairing a (louder) stereo with (bigger) 19-inch wheels and (grippier) Pirelli P-Zero tyres. Bizarre match, but while the Pirelli hoops certainly make the GTI stickier, the Dynaudio does not make the audio experience any better. In fact, the Dynaudio unit in a variety of Volkswagens we have tested is muddy and lacks clarity. The stock stereo – fascinatingly – is better, as is the optional Beats unit in the far cheaper Mk 6 Volkswagen Polo. We know, because we own one.
But a questionable stereo aside, the Golf GTI proves itself time and again to be the liveable, practical hot hatch, if there ever was one. A comfortable, spacious back seat with standard air vents and cupholders? Of course. A big 380-litre boot with shopping bag hooks and a 12-volt socket? Naturally.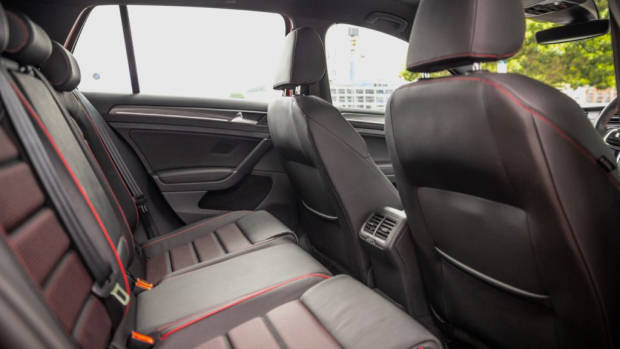 And now that all the safety stuff is standard – which is ought to be, as this is a pretty expensive hatch these days – there are few reasons to even bump this thing in the cut and thrust of Sydney traffic. AEB, active cruise control, remarkably accurate lane keep assist, blind spot monitoring, rear cross traffic alert and fatigue detection are all included.
So while the 2019 Golf GTI's big changes – more power, more torque, and a proper front-end diff – are all based on dynamic nous, the quintessential Volkswagen hot hatch remains a highly liveable, highly likeable car to drive every day. You can have your cake and eat it.
Photography by Alek Hoskins for Chasing Cars