Consumers and journalists were shocked when Porsche's latest 718 Cayman and Boxster were launched with a selection of turbocharged four-cylinder engines. Although they provided more than adequate punch, it was clear that they could never measure up to the visceral qualities flat-six of earlier iterations.

The 2020 Cayman GTS 4.0 will start at $172,400 (driveaway price not yet available), with the Boxster slightly dearer at $175,200 (driveaway price not yet available). Naturally, that price will shoot up after a glance at the options list.

As for competitors, the premium the GTS commands over the regular Cayman takes it out of reach of the Alpine A110S and BMW M2 Competition, though it should provide a more scalpel-like steer than a Jaguar F-Type or BMW M4.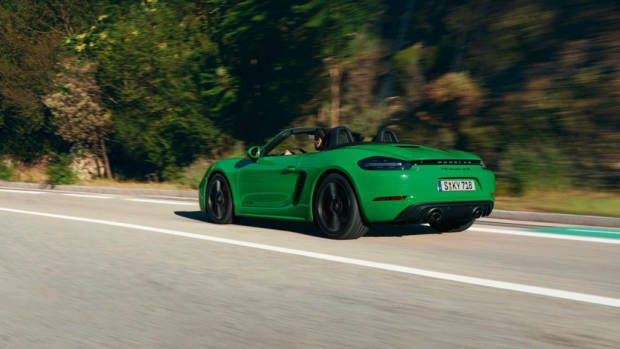 In 2019 Porsche launched a four-litre flat-six engine that sat in the middle of the Cayman GT4 and convertible Spyder. For 2020, both 718 GTS will feature a detuned example of that four-litre flat-six.

For 2020 the entry-level 718 Boxster and Cayman will keep the two-litre flat-four with outputs of 220kW/380Nm, with the S models retaining the same cylinder count but with extra displacement, that 2.5-litre engine producing the same 257kW and 420Nm.

Where the GT4/Spyder pair produce 309kW and 420Nm as they storm towards their 8,000rpm red-line, the 718 GTS will spin to 7,800rpm and produce slightly less power – 294kW – but an identical torque figure.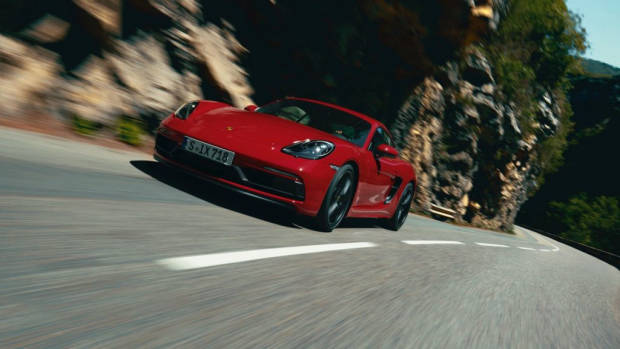 And yet the new 718 GTS 4.0 is slower than the outgoing 2.5-litre turbo car, manual for manual the 2019 GTS will scramble to 100km/h in 4.4 seconds, the new car manages the same sprint in 4.5 seconds.

Although the new four-litre lump should provide a much more scintillating experience, a redline that close to 8,000rpm is something to celebrate in the world of constricting emission standards.

Boy, the 718 looks good, it's just such a classic shape that cuts through the traffic inundated with swollen SUVs and dual-cabs. The 718 GTS pair gets sportier front and rear bumpers and a set of staggered black 20-inch alloy wheels shod in sticky Pirelli rubber.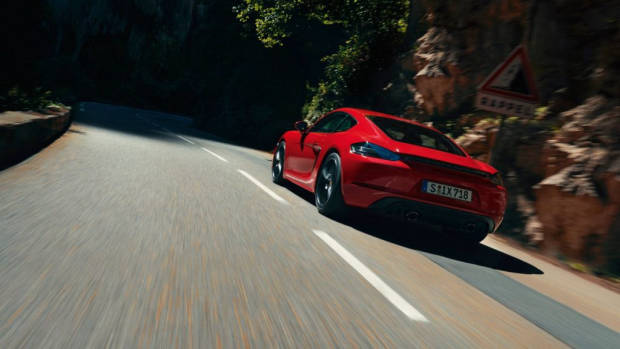 Inside the 718 is an experience, the low-set Alcantara seat is surrounded by the rising centre console, stubby manual gearknob and a centrally mounted touch screen display. In classic Porsche fashion, there are plenty of hard buttons too, we like it.

As with the rest of Porsche's range, the GTS offers a value pack; cherry-picking all the must-have sporty options for the 718 'S' models. That means standard Sport-Chrono pack, PASM, 20mm lower suspension, active drivetrain mounts, torque vectoring and the must-have mechanical LSD.

Australia will see a high level of specification including heated seats and steering wheel, dual-zone climate control, hard to imagine that being optional on a near $200,000 car, auto-dimming mirrors, Apple CarPlay and Android Auto, active headlights and reversing camera.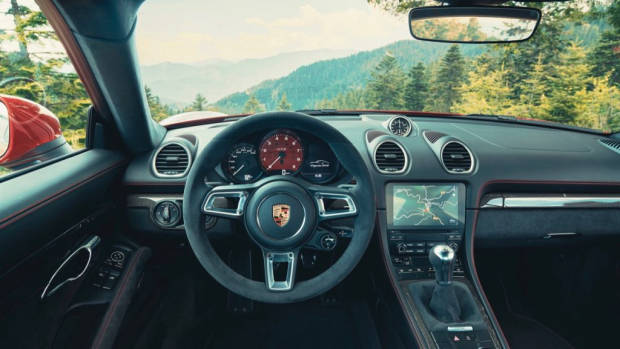 We're happy to see Porsche returning to their six-cylinder strength with the new GTS, even if it is a slightly slower way to dissect a backroad.

Porsche is taking orders now for the 718 GTS with cars due to arrive mid this year.