The Jaguar F-Type has received a comprehensive update coming into its seventh year of production with fresh styling outside and in, a simplified model range and no manual option. Underneath the beautiful Jag remains broadly similar, though the British brand says they've reworked the suspension for more control and consistency.
Jaguar has one of the widest spread model lines with the F-Type, spanning from BMW Z4 and Audi TT rivalling four-cylinder $126,400 (driveaway pricing not yet confirmed) coupe and convertible, right up to the range-topping $263,300 (driveaway pricing not yet confirmed) F-Type R, with which Jag will take on the venerable Porsche 911 and BMW 8 Series.
With the original F-Type being lauded as one of the best looking coupes in recent history Jaguar's designers were faced with a tough task with this update. Thankfully, in our eyes at least, they've only made it better.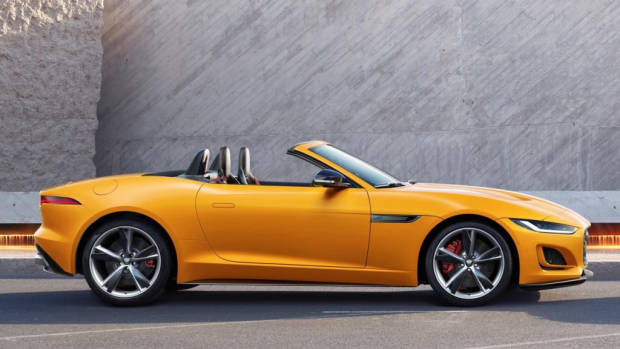 Overall there are many cues in the updated F-Type end reminiscent of Ian Callum's achingly handsome Jaguar CX75 concept.
Most notable is the updated front end, the grille is now set deeper into the bumper and the whole front end has been modernised with standard LED headlights. The 'liquid metal' shaping of the bonnet flows more organically into the snout, simplicity wins again.
From the rear quarters and profile the core F-Type shapes remain intact, subtle updates in the form on new LED taillights and retractable door handles lift the design overall, but we're glad Jag hasn't messed with what was already near-perfect.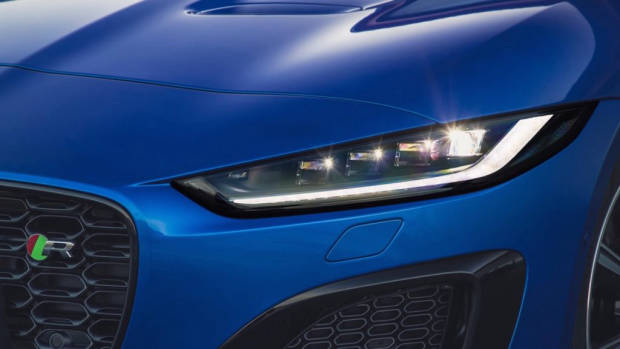 Jaguar has also left the engine choices largely in-tact while simplifying the slightly dizzying line-up. The core options remain, beginning with the entry-level two-litre Four-cylinder turbocharged motor, producing the same 221kW and 400Nm sent to the rear wheels only via a ZF eight-speed transmission.
No manual is available on any F-Type any more, much to our dismay, but realistically the ZF 'box is so good it does make sense for sales.
The next most powerful engine is a carry-over three-litre supercharged V6 with outputs of 280kW and 460Nm, this is probably our pick of the bunch. It's now rear-wheel-drive only with a limited-slip differential as standard, it should see the F-Type dispatch the 0-100km/h sprint in 5.1 seconds.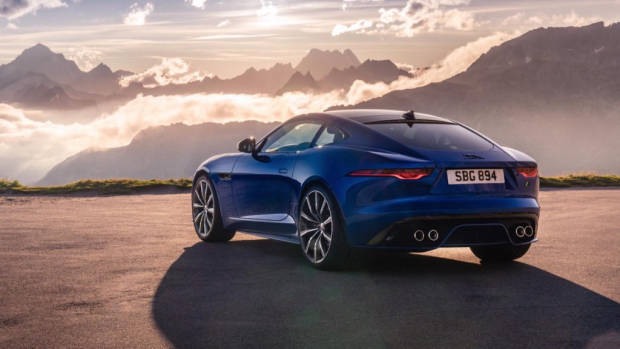 Headlining the range is the wrathful five-litre supercharged V8, but it's tweaked for even more power. In fact, it's the same engine found in the outgoing SVR model, with 423kW and 700Nm – up 18kW and 20Nm – with drive going to all four wheels, promising 0-100km/h in 3.7-seconds and a top speed of 300km/h.
All engine variants have switchable exhausts, with the V8 featuring a quiet-start mode, so you don't set the neighbour's dog off in the morning. This, however, can be overridden if you don't like the people you share a street with by selecting the dynamic mode, the pops-and-crackles apparently remain in full force.
A refreshed suspension tune comes along too, including stiffer ball-joints, knuckles, retuned dampers, spring rates and anti-roll bars specific to each model. The F-Type R also gets new-design 20-inch alloy wheels.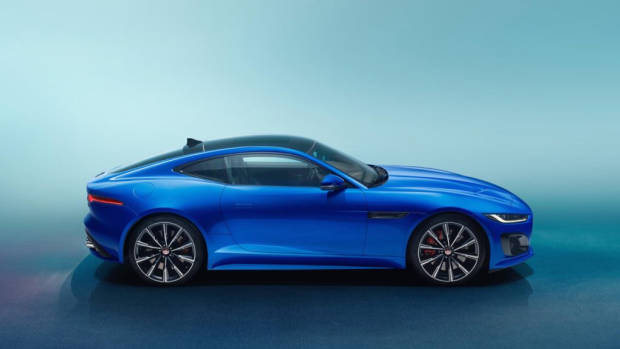 Standard 380mm and 376mm front and rear brake discs are specified on the F-Type R, though it can be specified with carbon ceramics with yet bigger 398mm and 380mm rotors respectively.

Inside the F-Type gets updates across the range, with a new 12.3-inch configurable digital instrument cluster, touchscreen infotainment system with corded Apple CarPlay and Android Auto, wireless system updates and Meridian sound system as standard. The exact specification for all models can be found on Jaguar's website.
There is one model that deserves a look in-depth, that's the First Edition. Offered with the supercharged V6 for one model year only this specification includes five-spoke 20-inch wheels, 12-way Windsor Performance Leather seats, instrument cluster wrapped in Alcantara, aluminium gearshift paddles, and a Suedecloth headliner.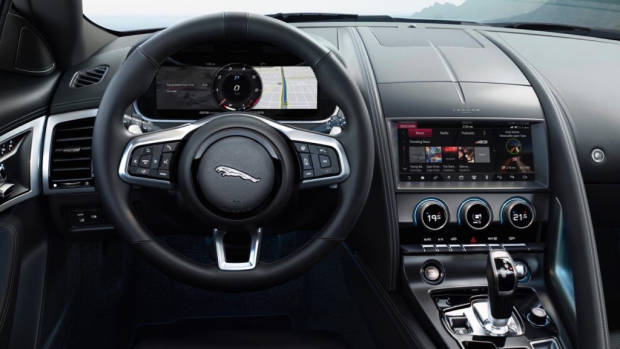 That specification will be available exclusively in a choice of Santorini Black, Eiger Grey or Fuji White hues, there are a total of twelve standard colours and sixteen special SVO pants.

The F-Type is on sale in Australia now, we'll be looking to get our hands on an example to see how the updates work on our roads.
2020 F-Type Pricing

All prices are before on-road costs

F-Type R-Dynamic Coupe four-cylinder $126,400 (up $4,758)
F-Type R-Dynamic Coupe V6 $173,100 (up $4,758)
F-Type R-Dynamic Convertible four-cylinder $145,100 (up $4,758)
F-Type R-Dynamic Convertible V6 $191,800 (up $4,758)
F-Type First Edition Coupe V6 $205,300 (new model)
F-Type R Coupe V8 $263,300 (up $10,458)