New two-litre diesel engines have already hit Jaguar and Land Rover's markets in Europe and Korea, but the same engines aren't expected in Australia for at least 18 months.
The Achilles heel of the widely-lauded Land Rover Discovery Sport remains its reliance on outdated Ford-sourced diesel engines. Agricultural in character and not as economical as they should be, the old motors shouldn't have made it into the Sport – or the newly-arriving Jaguar XE, a BMW 3 Series competitor. Delays with the new Ingenium diesels required the superceded engines to fill the gap.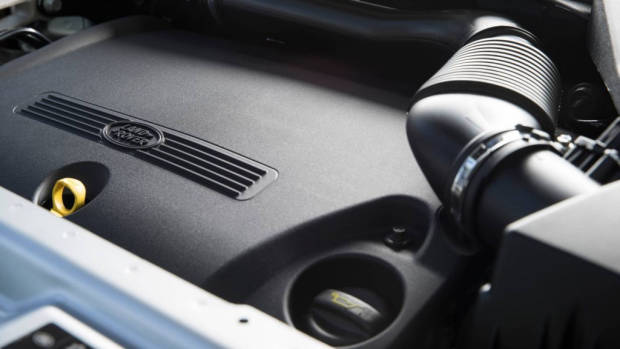 A gap that was supposed to last about six months has blown out for the Australian market to at least 'late 2016', for 2017 model year Discovery Sports. Both the 110kW and 132kW versions of the new diesel will be delayed. These motors are shared with the Jaguar XE and XF, and will eventually reach a wider range of Jaguars and Land Rovers. The Ingenium engine design will underpin the next generation of JLR engines, designed to simultaneously be more powerful and efficient than the petrol and diesel plants they replace.
Until their replacement near the end of next year, the Discovery Sport (and likely the XE) will soldier on with their existing units. Land Rover brands these as the TD4 for the lower-powered, manual-only version, and SD4 for the more powerful version also offerd with a nine-speed automatic. Holding off for the Ingenium engines will mean big gains in fuel economy, if you can wait.