We're big fans of the Jaguar XF here at Chasing Cars – it offers a more emotional and dynamic alternative to the traditional large German sedans, namely the BMW 5-Series and Mercedes-Benz E-Class. Imagine our response to this then, the Jaguar XF Sportbrake wagon.
This is the second-generation of XF Sportbrake – the first model, based on the first-generation XF, never made it to Australia unfortunately but despite wagons such as the Mercedes-Benz E-Class and Volvo V90 not making it onto the boat Down Under, Jaguar has confirmed that the XF Sportbrake will be sold here from December of this year.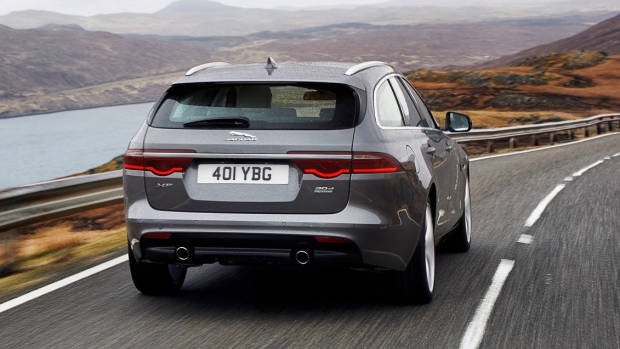 "As with the XF sedan, every line on the Sportbrake serves a clear purpose, creating a fast sweeping silhouette. This gives the car a sense of speed and a very dynamic appearance. As a result, I think it looks just as sporty as the saloon, if not more so." said Ian Callum, Director of Design, Jaguar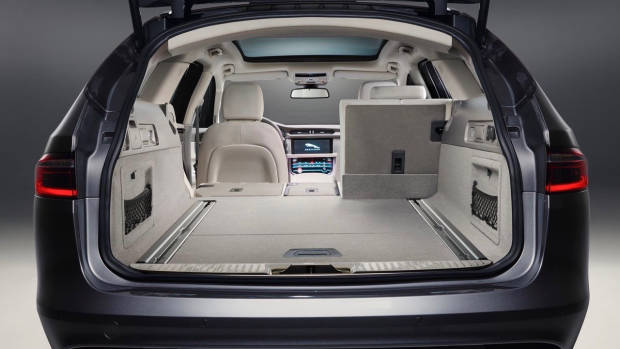 While the XF Sportbrake is very handsome, wagons are also about luggage space and practicality. Offering 565-litres seats up, and 1,700-litres with them folded, the XF Sportbrake is not as practical as the E-Class estate, which offers 95-litres more space with the rear seats up.
However, whilst the XF Sportbrake doesn't have the all-out space of the E-Class, there are still practical touches, such as 40:20:40-split rear seats that allow owners to fold portions of the rear seats as they see fit, as well as netting on each side to store items and rails to tie fragile objects to.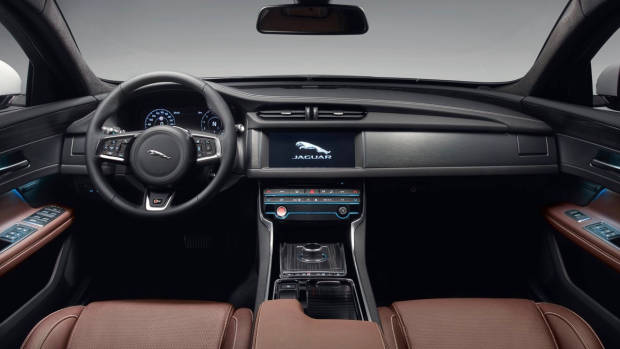 The XF Sportbrake ushers in the brand's first use of gesture control, though unlike Volkswagen and BMW products, it's to be used for the panoramic glass roof. Jaguar claims that the roof is the largest in the large wagon segment with 1.6 square metres of glass. Swiping fore and aft opens the cargo blind of the XF Sportbrake, designed to be easier to operate at speed than having to press a button or turning a knob.
Standard on every XF Sportbrake will be self-levelling air-spring rear suspension, a feature denied to the XF sedan. Otherwise, available features with the XF Sportbrake include adaptive dampers, Jaguar's Activity Key wristband, a cabin air ioniser, a gesture-operated electric tailgate, configurable interior mood lighting, and a Digital Cockpit-esque 12.3-inch digital screen in place of dials.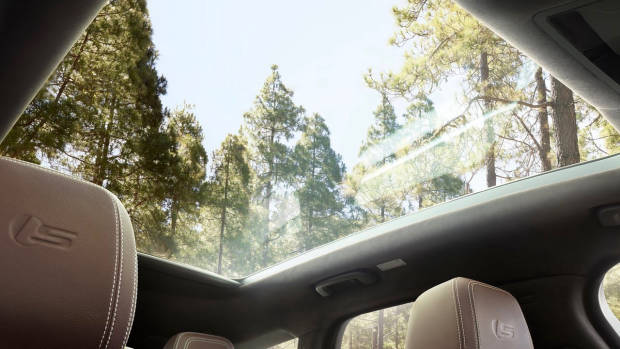 For those who option it, the larger Touch Pro infotainment system includes a 10-inch dual view touchscreen, navigation, and a 825W Meridian surround sound system with a total of 17 speakers.
The XF Sportbrake is available with a significant amount of active safety equipment, including autonomous emergency braking, adaptive cruise control, lane keep assistance, lane departure warning, traffic sign recognition, driver fatigue monitoring, blind spot monitoring, and semi-automatic parallel parking.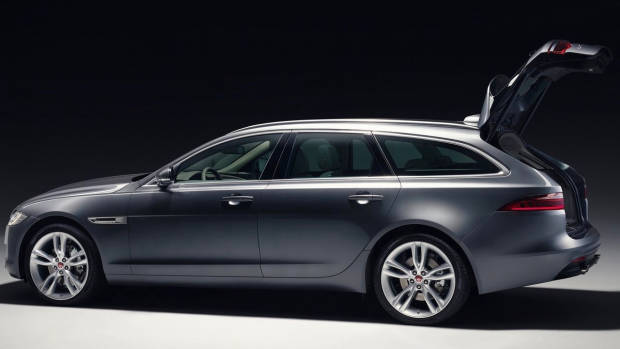 Despite so much equipment, the XF Sportbrake only weighs in at 1,600kg, thanks to to use of the XE and XF sedan's aluminium chassis. Liberal use of aluminium also means that the XF Sportbrake has an equal 50:50 weight distribution. Measuring 4,955mm, the new XF Sportbrake is 6mm shorter than the previous model, but its wheelbase has been lengthened by 51mm to 2,960mm. Aerodynamically, the XF Sportbrake features a slippery drag coefficient of just 0.29, which helps contribute to CO2 emissions as low as 124g/km.
Internationally, the XF Sportbrake will be offered with four turbo diesels: a 2.0-litre Ingenium four-cylinder with either 120kW/380Nm, 132kW/430Nm or 177kW/500Nm, plus a 3.0-litre V6 with 221kW/700Nm. China, the United States and Middle Eastern markets will also get a 2.0-litre Ingenium turbocharged 4-cylinder petrol engine with 184kW/350Nm, and a 3.0-litre supercharged petrol V6 with 280kW/450Nm from the XF sedan, F-Pace SUV and F-Type sports car.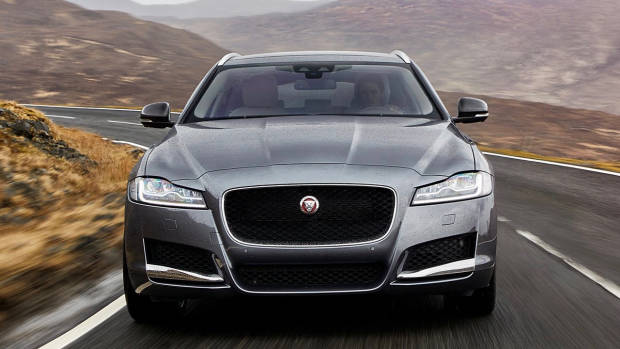 All variants are matched to an eight-speed automatic, with a six-speed manual available on entry-level diesels, though this option is unlikely to come to Australia. All-wheel drive will be offered as an option in some markets with the 132kW diesel and 184kW petrol engines, and is standard equipment on both the 177kW diesel and 3.0-litre supercharged V6.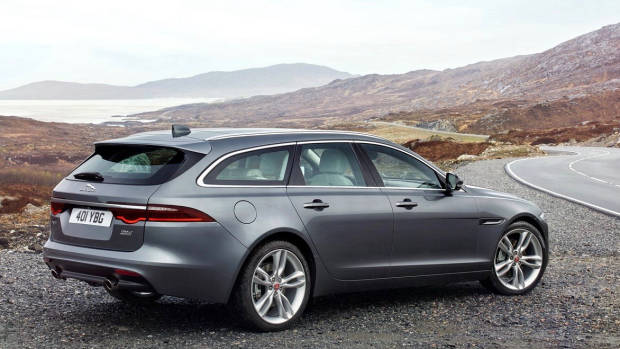 Jaguar Australia have confirmed that the XF Sportbrake will be on sale in December, with variants, pricing and equipment levels to be confirmed closer to the time of launch. Stay tuned to Chasing Cars for all the information regarding the Jaguar XF Sportbrake's Australian release.