It's 80 kilograms lighter than the lightest of its competitors, and Jaguar have launched the all-new XF midsize sedan by having it driven over the Thames on high wires.
Dramatic, yes – but the XF needs to be big news for Jaguar, who have performed well in their home market but haven't staked a significant challenge to the Mercedes-Benz E-Class, Audi A6, or BMW 5-Series overseas.
With plenty of inspiration from the smaller XE that hits the road imminently, the XF's looks are updated in an evolutionary, if not revolutionary way. It's elegant, though, particularly from the front, and its svelte lines will be backed up by a range of engines that will range from the two-litre Ingenium diesel (132kW / 430Nm) right up to two outputs of the supercharged V6 petrol sourced from the Jaguar F-Type, with the fastest producing 280KW and 450Nm.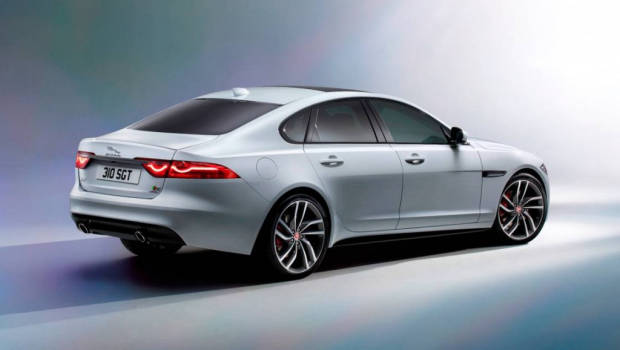 A new, highly stiff chassis is a major takeaway. Aside from the lightweight nature and 28% greater stiffness, Jaguar claim a near 50:50 distribution of weight to improve handling characteristics. Electric power steering is added to the XF, with Jaguar saying they have taken lessons from the F-Type and XE development to maintain quality steering feel.
Adaptive dampers will be optional, and different XF trims will change the character of the car. An XF S line will be the sportiest.
The interior is brought into line with the company's current design direction. The centre stack is dominated by a 10.2-inch InControl Touch Pro touchscreen alongside a 12.3-linch TFT instrument cluster that is configurable by the driver.
Further details about the XF will be revealed tomorrow at the New York Auto Show, where we'll be on hand to bring you what we learn, including full engine details, exact weight figures, plus the chance to experience the interior.