Maserati has locked in a launch date for the new Grecale SUV, which the brand anticipates will follow the sales success of the larger Levante. 
The Milanese sports car specialist has, thus far, only teased the market with blurry images of the forthcoming Porsche Macan-sized Grecale.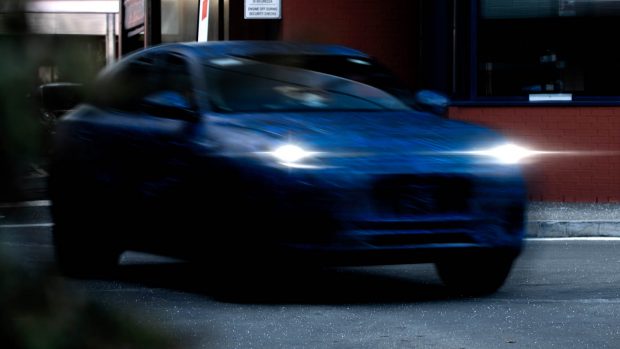 Maserati has now confirmed Grecale will launch globally on November 16, with details of its Australian arrival yet to be announced. 
The Grecale will be a key element of Maserati's broadening range, slotting below the Levante large SUV in both price and size terms, with Maserati hoping the smaller form factor will replicate the runaway success of the Macan.
In a break from Maserati's trend towards electrification, it is anticipated that the Grecale will launch without a hybrid engine option.
Why is there no hybrid in the new Grecale?
Maserati have successfully concealed the underpinnings of the Grecale during this SUV's years-long gestation.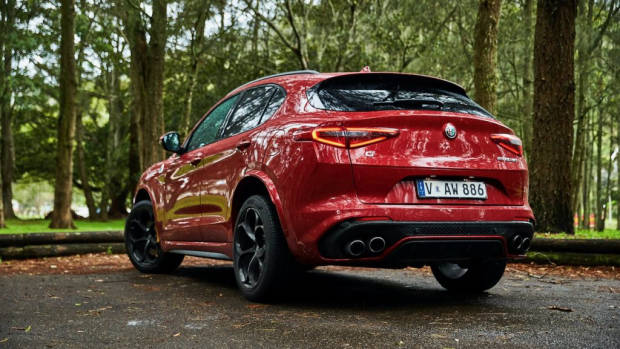 Like the chassis, engine specifications are yet to be confirmed – but an educated guess situates the Grecale atop Alfa Romeo's circa-2016 Giorgio platform. Also underpinning Alfa's Stelvio midsize SUV and Giulia sedan, Giorgio is not capable of significant electrification.
If the Grecale is, indeed, the third member of the Giorgio troupe, don't expect a plug-in hybrid iteration in future.
This would sit out of sorts with other Maserati products including the Levante SUV, which does offer a hybrid powertrain due to its positioning atop a modified Jeep Grand Cherokee platform. 
It suggests the Grecale – if it sits on the Giorgio chassis – may function as a stop-gap midsize crossover to bolster sales in Europe while Maserati works on an electrified successor.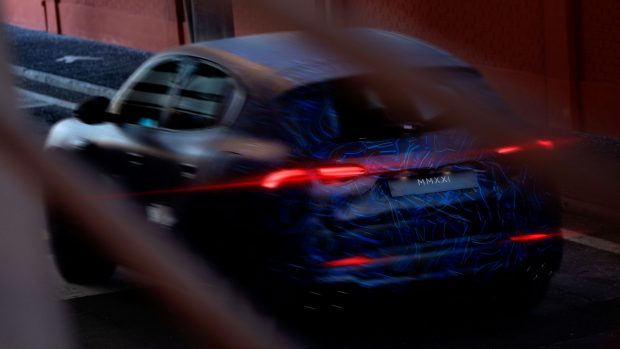 Therefore it's likely Grecale will use similar powertrains to those available in current Alfa models, with our money placed on a Maserati iteration of Alfa Romeo's 375kW/600Nm 2.9-litre twin-turbo V6 petrol engine bound for a Grecale flagship. 
We anticipate Maserati's premium position will see it skip the Alfa Romeo's base four-cylinder, though the higher-tier 206kW/400Nm four-pot used in cousin Alfa's Stelvio Veloce model cannot be ruled out.
Potentially, Maserati could use its own 3.0-litre twin-turbo V6 that is put to work in the Levante base models where it develops 316kW/580Nm.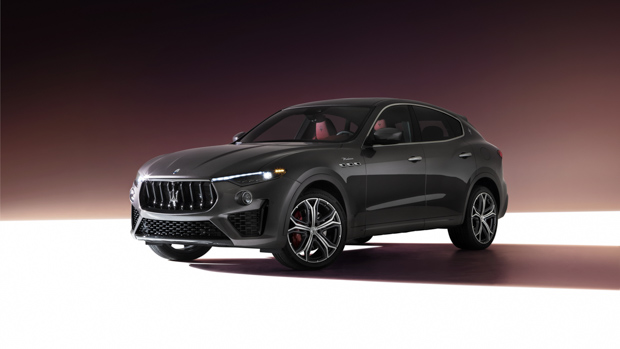 There is also potential for the Grecale to adopt the 405kW/730Nm twin-turbo V8 that gets the Levante Trofeo from rest to 100km/h in 4.1 seconds, though that amount of power in a medium SUV could be considered excessive. 
What will the Maserati Grecale compete with?
In the Stellantis group hierarchy, Maserati is positioned as the luxury-sports brand above Alfa Romeo with its targets set on the likes of Porsche and Range Rover, rather than BMW, Mercedes-Benz and Audi.
That will see the Grecale slide into a niche position in the luxury, sporty midsize SUV segment dominated by the Porsche Macan, with 1,571 Australian sales to its name so far in 2021.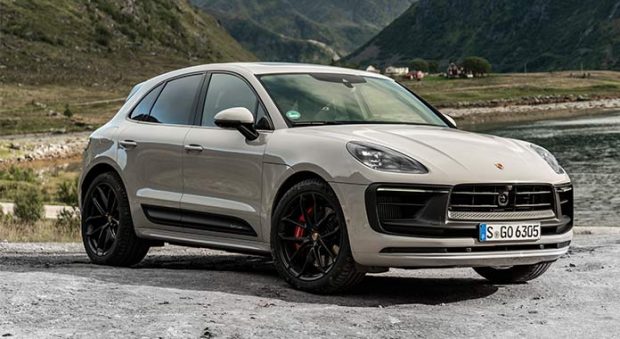 Still, it's intriguing to see the Maserati Levante (267 sales in 2021) shift more units than the Alfa Romeo Stelvio (104 sales in 2021), which competes in a more popular segment, and is more affordable. The data suggests there are certainly customers out there with an affinity for Maserati, and the cash to spare to buy one of its models.
Like engine choices, Maserati has not released the Grecale's dimensions, but again the Giorgio platform gives some indication of size. The Alfa Romeo Stelvio measures 4687mm long, 1608mm tall and 1903mm wide and rides on a 2,818mm wheelbase.
Even in camouflage the Grecale screams Maserati
Although we haven't seen a clear, uncamouflaged photo of the Grecale yet, there are design touches that scream Maserati. For a start, it looks like this will be one of the lowest SUVs replete with a sloping roofline to lend it the must-have athletic coupe aesthetic.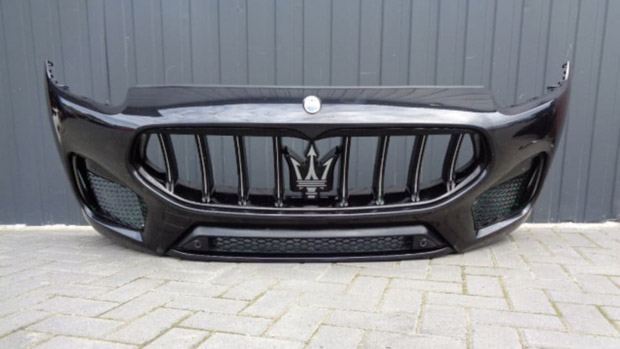 There were also some images uncovered by Motor1 of Grecale prototype parts for sale in Poland, including a bumper that bears the marque's signature Trident and spaced out grille, a bulging bonnet and a set of 21-inch alloy wheels.
It's all about the wind, says Maserati
Grecale is a new nameplate for Maserati, though it adopts the typical trade wind naming convention that first appeared in 1963 with the Mistral and has carried through to the present day Levante and Ghibli, though not the Quattroporte or MC20. 
The Grecale name references a Greek trade wind that blows a stiff northeasterly breeze across the island of Malta – certainly evocative of a Mediterranean holiday we all hope to be able to take soon.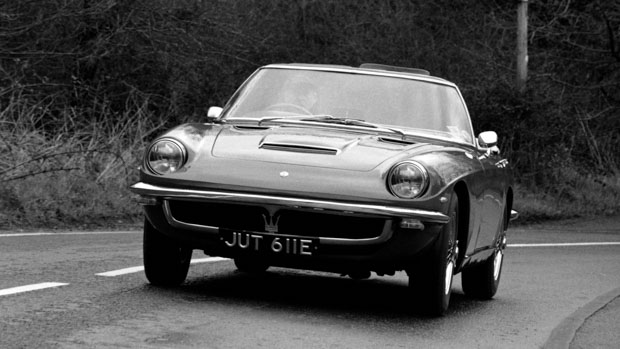 How much will the Maserati Grecale cost?
On the subject of cash, we don't expect the Grecale to be affordable, per se. The Alfa Stelvio starts at $64,950 (before on-roads), while Maserati's larger Levante SUV starts from $127,000 (before on-roads).
Pricing is yet to be announced by Maserati Australia, but to target the Porsche Macan (from $84,200 before on-roads), the Grecale range will need to start around $85,000, with a range-topping variant commanding somewhere in the vicinity of $170,000 before on-roads.
It's worth noting the Macan lineup has extraordinary breadth, with the base model using a version of the Volkswagen Golf R's 2.0-litre four-cylinder engine, while higher-tier models utilise a 2.9-litre twin-turbo V6 shared with the Audi RS4 and RS5.