Maserati has announced the 2021 Levante F Tributo Special Edition, which is set to arrive in Australia around June this year.
The Italian manufacturer unveiled a F Tributo Special Edition version of both the Ghibli large sedan and Levante large SUV, which pay homage to Maserati's deep racing history.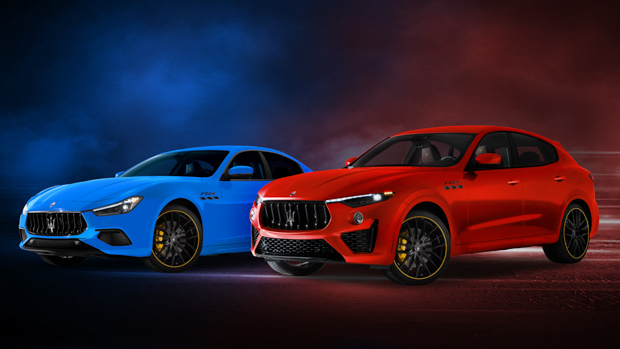 That history began back in 1926 when Alfieri Maserati of the Maserati brothers, took the brand to victory in the Tipo26 open-top racer.
After significant success Maserati later went on to compete in Formula One, where they recruited Juan Manuel Fangio who led the team to victory in his 250F before collecting a world championship for the team.
His victories earned him fame and almost universal recognition nearly 100 years later, and in tribute, Maserati has emboldened his name "Fangio" within the F Tributo Special Edition name.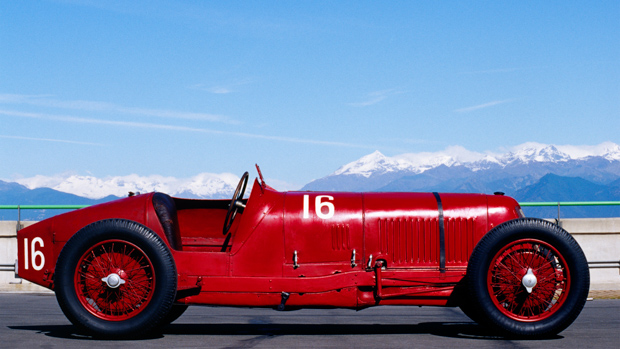 While performance details are yet to be released, it's unlikely that Maserati will opt for the insane 433kW twin-turbo V8 found in the Levante Trofeo, which the marque said would be the last model to use the engine.
It is likely then, that the Levante F Tributo Special Edition will receive either the twin-turbo V6 or the recent four-cylinder hybrid drivetrain, which are both quick in their own right – but nothing has yet been confirmed.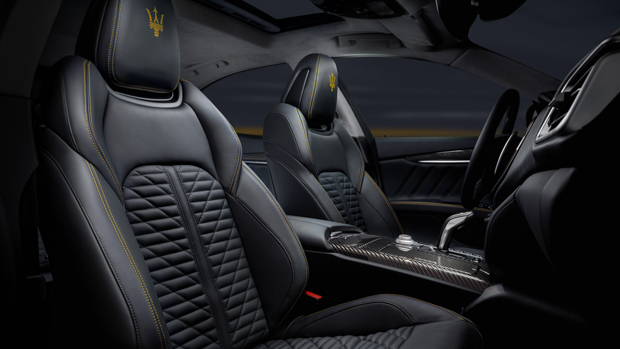 Maserati has dressed the exterior with 21-inch Anteo-style wheels with a black finish combined with a yellow stripe around the edge, a reference to Fangio's 250F.
The Inside remains largely the same, save for the black full-grain Pieno Fiore leather seats that can be had with your choice of red or yellow stitching. 
More details on powertrains will be made available closer to the launch date around June this year.