Maserati has revealed photos of its new Granturismo grand-tourer without camouflage that will be fully unveiled soon before its launch in 2023. 
Gone will be the 4.2-litre and 4.7-litre V8 engines that have adorned the Granturismo nameplate since 2007 and will be replaced by the 3.0-litre Nettuno V6 engine that is shared with the MC20 supercar. 
Maserati says that the Modena and Trofeo models will feature the relatively-new twin-turbocharged V6 engine, however exact power and torque outputs have not been revealed just yet.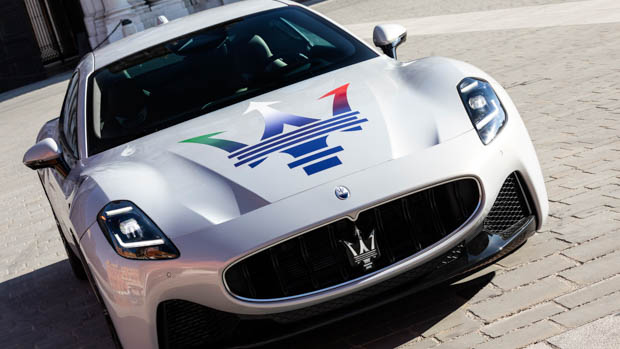 The italian sports car company is celebrating its 75th birthday with the new Granturismo, as well as launching an all-electric 1043kW Folgore edition that will act as the electric flagship to the grand-tourer range. 
So, is this Granturismo actually all-new?
Although the 2024 Maserati Granturismo will have a new engine, the grand-tourer will still ride on the existing M139 Maserati rear-wheel drive platform that has been the basis for the model since 2007.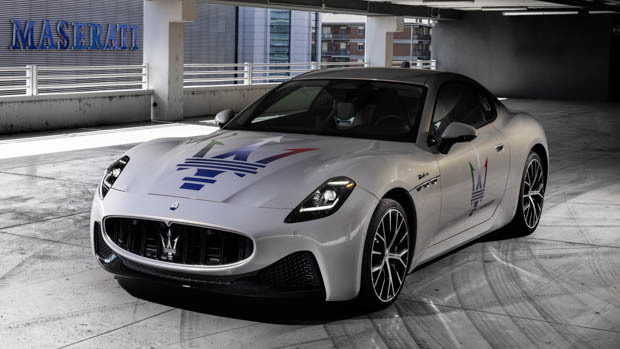 Even the all-electric Folgore variant will ride on the same architecture as its petrol sibling, rather than on a bespoke platform like we have seen with cars such as the Porsche Taycan.
The interior, technologies and drivetrains will be all-new, but the platform will remain the same.
New V6 engine replaces two outgoing V8s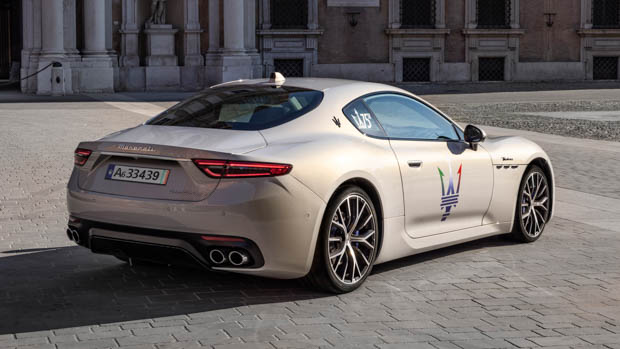 Undoubtedly the biggest change to the new Granturismo will be the engine, with Maserati swapping out the aging yet sonorous 4.7-litre V8 engine with the new Nettuno V6 engine as found in the MC20 supercar. 
In MC20 guise, the twin-turbocharged V6 engine produces 469kW of power and 730Nm of torque, so we can expect similar outputs for the top-spec Granturismo Trofeo.
And while the V6 won't make the same noises as the older 4.7-litre naturally-aspirated V8 engine, it'll be sure to make a decent tune of its own if the MC20 is anything to go by.
Also new to the Granturismo is likely to be Maserati's new operating system that's based on Google software and is currently found in the new Grecale. Expect a fully-digital instrument cluster and a central touchscreen as standard, plus multiple drive modes. 
It's unknown what the 'base' spec Granturismo's engine will be, however it is likely to be the 2.0-litre turbocharged petrol engine from the Grecale that has outputs of 221kW/450Nm.