Maserati has decided to launch three electric cars in 2023, with the overall plan to make all its models available with an electric powertrain by 2025.
The Trident brand revealed the information to the media during its 2021 sales conference. The company had a successful year achieving 41 percent growth despite the general market being plagued with issues surrounding supply chains.
The Levante large SUV accounted for 59 percent of total Maserati sales last year, followed by the Ghibli sedan that made up 31 percent of units sold. No replacement for the Ghibli is planned.
By 2025, all Maserati models will be offered with the choice of a fully-electric powertrain. In 2030, the entire Maserati range will be electric-only with internal combustion engines being laid to rest.
Maserati turns things up a notch with Granturismo 'Folgore'
The headlining car in the Maserati all-electric offensive is an 890kW Granturismo called the Folgore (named after the Maserati electric vision) which will share its technology with Formula E.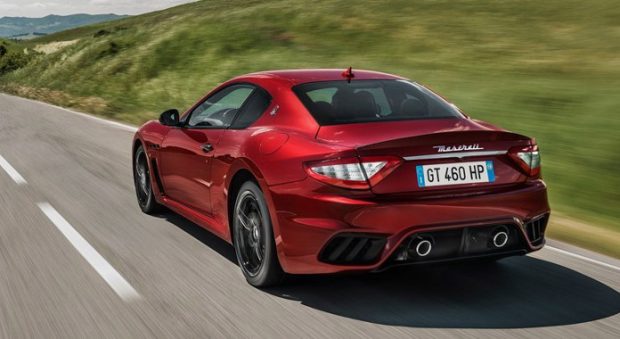 The all-electric coupe is expected to be able to achieve the 0-100km/h sprint in under three seconds. Maserati says it should have a top speed of over 300km/h which means it will put it in a special class of electric vehicles including the upcoming Tesla Model S Plaid, Audi RS e-tron, Porsche Taycan Turbo S and the absurdly powerful Rimac Nevera. 
This model will debut to the public in 2023 after an initial reveal later in 2022. It will follow on from the highly anticipated Grecale SUV which could be a popular model thanks to widespread popularity of the SUV bodystyle.