Maserati has announced the arrival of the 2021 Ghibli Trofeo Corse which has been brought to our shores to showcase the benefits of the marque's new customisation program.
The Ghibli Trofeo Corse is a factory special order with a focus on Maserati's racing history and pricing can only be obtained on buyer request.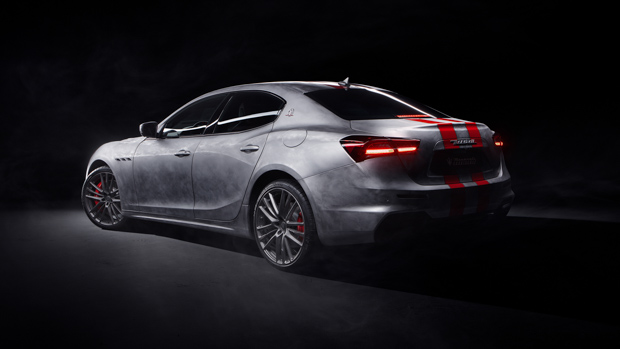 Customisation programs are becoming increasingly common in the upper premium segments with rivals such as Porsche and Ferrari going far beyond the regular options list with their equivalent programs.
This Ghibli Trofeo Corse has been specified with a brushed aluminium look known as Officine Aluminium matte paint, matched with two red stripes running from the tip to the tail.
Maserati has heavily incorporated Alcantara into the interior to drive home the racing feel, with the headliner continuing the red striped theme inside in a rather eye-catching touch.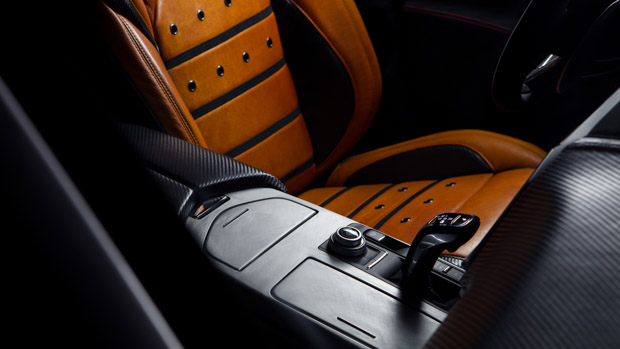 The driver's side of the sports sedan is fitted exclusively with a tan leather seat, with the rest of the occupants held in place by more Alcantara.
As part of the package, Maserati has included some factory options as standard including Bower & Wilkins Surround Sound system, privacy glass and a range of safety features.
Building on the base of the Ghibli Trofeo, the special order vehicle naturally houses a 3.8-litre V8 twin-turbo petrol engine under the bonnet, making 433kW of power and 730Nm of torque.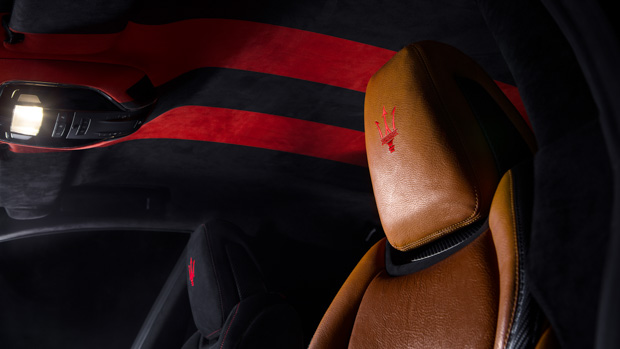 Helping that power get to the ground is an eight-speed torque converter automatic transmission that sends power exclusively to a mechanical limited-slip differential slotted between the rear wheels.
The car will now be toured around Australia shown off at some exclusive events as a promotional tool for Maserati's new customisation program, know as the Fuoriserie Program.
Customers will be able to choose from three main themes known as Corse, Unica and Futura, which can then be further modified on request.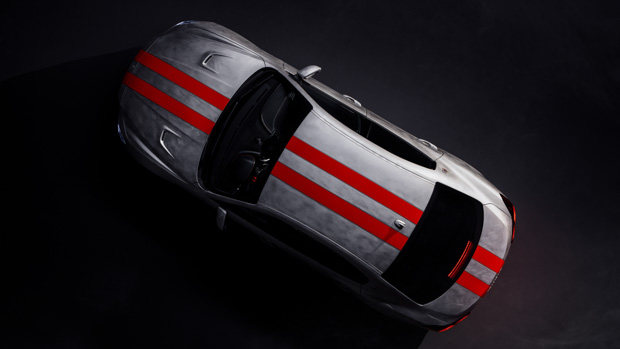 "Corse is based around performance and taps into Maserati's glorious racing heritage; Unica reinterprets shifting trends in fashion, art and culture; while Futura talks to innovation, technology and new materials," Maserati said in a statement.
The Ghibli is the first vehicle to be showcased for the new program but it's expected to roll out further in the future.
Maserati Ghibli 2021: prices in Australia
All prices listed are before on-road costs.
Ghibli Hybrid: $139,990
Ghibli Hybrid GranLusso: $163,990
Ghibli Hybrid GranSport: $163,990
Ghibli: $144,990
Ghibli GranSport: $168,990
Ghibli GranLusso: $168,990
Ghibli GranSport S: $175,000
Ghibli GranLusso S: $175,000
Ghibli Trofeo: $ 265,000