Kia is officially calling time on its Stinger liftback model, announcing on its global media channel that "production of the groundbreaking model (is coming) to an end".
"As we enter a new age of mobility, Kia will satisfy the needs of customers who seek to enjoy elevated levels of dynamic driving pleasure through high-performance electrified models such as the EV6 GT," stated Kia's head of customer experience, Chang Sung Ryu.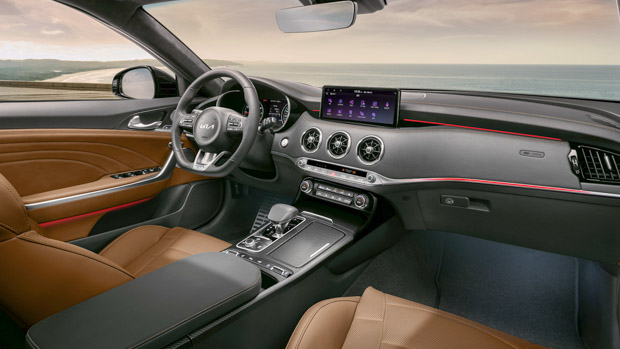 The performance-oriented five-door liftback sedan, launched in 2017 and charged with changing the perception of the Kia brand, will be farewelled with a final Stinger Tribute Edition during 2023.
Based exclusively on the 3.3-litre twin-turbocharged V6 GT specification, the Tribute Edition is essentially an appearance package that will be limited to 1000 units globally.
Offered in a choice of Ascot green or exclusive moonscape matte grey paintwork, the Tribute Edition will feature exclusive 19-inch wheels with black-highlight exterior theme.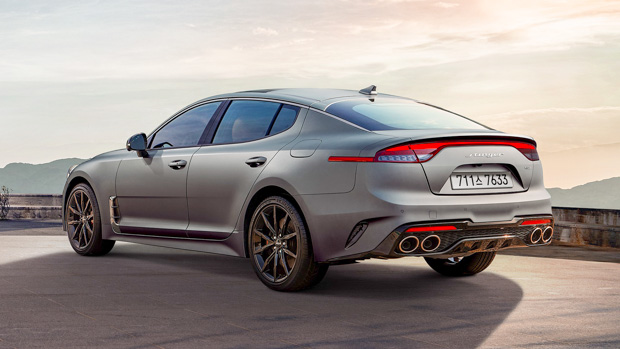 Inside, the sedan boasts terracotta brown leather trim and carbon-effect adornments as well as "wasp-shaped" emblems embedded into the headrests and door sill plate featuring the example's individual build number.
Kia has not stated that there will be any technical or performance enhancements beyond what's currently offered in the regular 274kW/520Nm V6 GT specification. 
Kia has also not indicated exactly when in 2023 production will cease. It is also currently unknown whether or not the turbocharged four-cylinder Stinger variants will continue alongside the final V6 editions.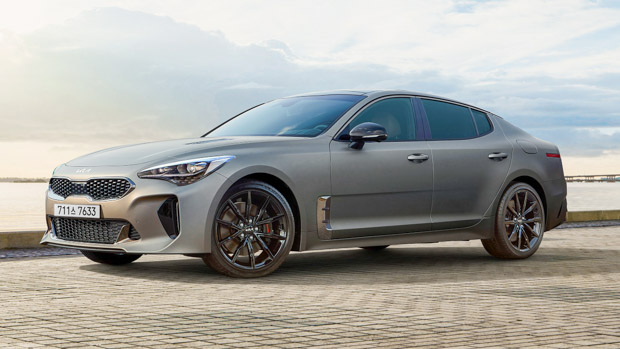 Despite its sustained cult following and solid sales success in Australia, where Kia's halo car essentially provided a handy rear-driven large-sedan replacement for outgoing Ford Falcon and Holden Commodore, the Stinger has struggled for popularity in some global markets.
Recently, it was announced that Stinger would not continue in other right-hand-drive markets such as New Zealand and the United Kingdom.
Kia Australia maintains that it is still "business as usual" for Stinger in Australia.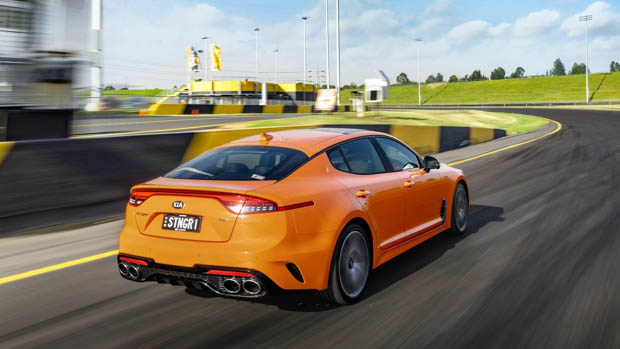 "Due to existing strong demand for Stinger in Australia and backorders to fulfill, we don't have any plans to introduce the Tribute model" to the local market, says Kia Australia PR manager Alyson MacDonald.
"With no official EOP (end of production) date announced by Kia HQ, we are still taking orders and plan to sell as many as we can get our hands on next year.
"The current wait time on a Stinger is around six months and the V6 makes up 98 percent of Stinger sales, (with) 95 percent GT specific".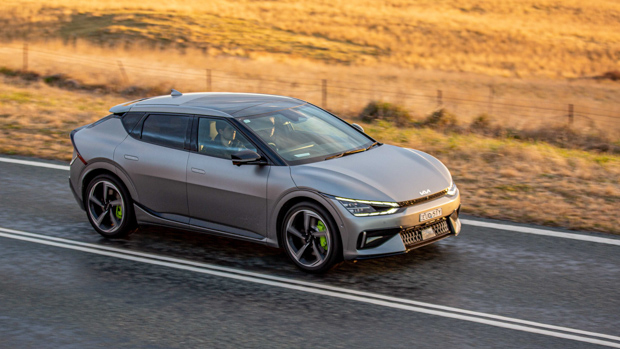 "There's still demand (in Australia) for a non-SUV, rear-wheel-drive product that has a bit of get up and go," Kia general manager of product planning, Roland Rivero, told Chasing Cars recently.
Prior to the Korean announcement of Stinger's production cessation, Kia Australia stated that "we don't see (Stinger) disappearing anytime soon. We've got it in our business plan for next year."
As of November 2022, Kia had sold 2161 examples of the Stinger in Australia this year, which is up 57 percent on the model's performance (1371 units) in 2021.
Kia Stinger 2023: prices in Australia
All prices listed are before on-road costs.
200S: $51,250
330S: $55,030
2.0 GT-Line: $58,930
3.3 GT: $64,960