In March 2021, Kia USA announced its fresh 2022 Stinger line-up which, to the surprise of many, included a larger, more powerful four-cylinder engine.
Replacing the previous 2.0-litre turbo-petrol four was a larger 2.5-litre version producing 23 percent more power and 19 percent more torque than its smaller equivalent.
Australian buyers may recognise the 2.5-litre turbo engine – producing 223kW of power and 421Nm of torque in the US Stinger – from the Hyundai Sonata N-Line, though this Smartstream-G 2.5T is mounted longitudinally in the Stinger and mated to an eight-speed torque-converter automatic rather than the eight-speed dual-clutch used by the transverse-engined, front-drive Sonata.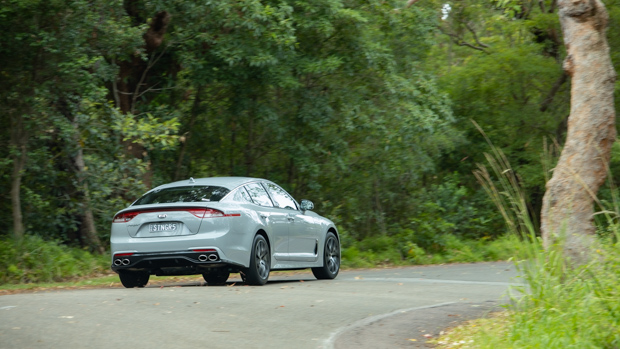 In comparison, the 3.3-litre twin-turbo V6 engine in the Stinger GT makes 274kW/510Nm.
The US-spec Stinger 2.5T GT-Line features a limited-slip differential, just like the Australian 2.0-litre GT-Line, as well as launch control. It's also available with either rear-wheel drive or all-wheel drive with torque vectoring.
The 2.0-litre turbocharged engine is no longer available in the Stinger in the US.
What is stopping Kia from bringing this engine to Australia?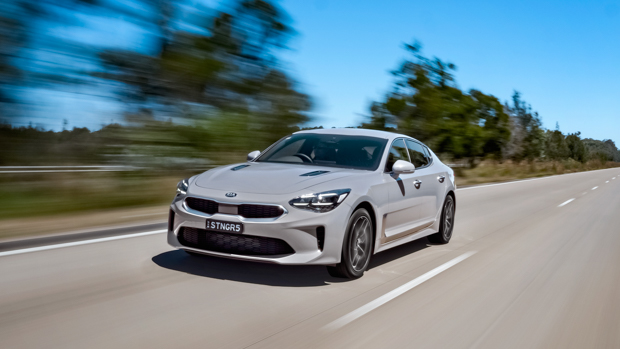 Kia's Australia's media and corporate communications manager Alyson MacDonald said that most of the sales of the Stinger in this country were focused on the twin-turbo V6.
"The demand for Stinger in Australia is at the higher end of the range, with both variants of the 3.3 V6 making up more than 95 percent of sales. We aren't considering adjusting the entry-level offering or adding the 2.5-litre," she said.
If Kia Australia could make a clear business case for the 2.5-litre in Australia sometime in the future, it may find that sales for the smaller engine could increase.
Kia Stinger 2022: prices in Australia
All prices listed are driveaway.
200 S 2.0L auto: $55,490
330 S V6 auto: $59,590
GT-Line 2.0L auto: $63,090
GT V6 auto: $69,890