Just days away from its official launch Kia has shared official images of the 2021 EV6 SUV; the company's first dedicated battery electric vehicle (BEV).
The EV6 is the first Kia to be built on parent company Hyundai Motor Group's EV dedicated E-GMP platform, with the brand expected to release a total of seven EVs by 2027.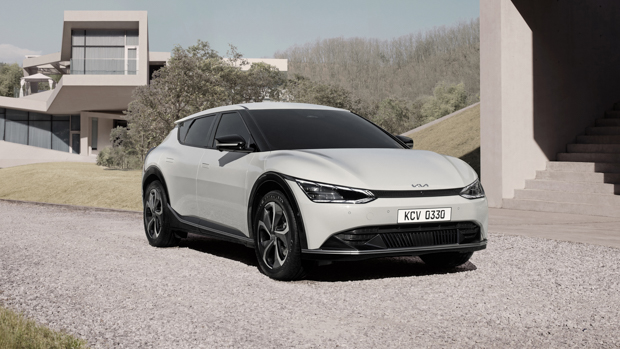 Kia has previously released EVs before such as the Niro small SUV but the model was also offered in a hybrid configuration that paired the electric motors to a turbocharged petrol engine.
Little is known about the hard figures of the EV6 but these early-release pictures show the SUV cutting a very similar shape to the recently announced Ioniq 5 midsize SUV that also sits on the E-GMP platform.
However, the details of the design are far more distinct with sharp hawk-like headlights at the front in complete contrast to the retro and square look of the Ioniq 5.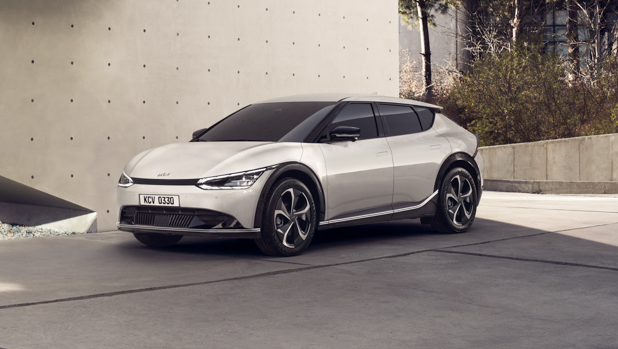 The rear of the EV6 is also very different with an upward sweeping boot that forms into a ducktail spoiler with a singular tail light running across the entire length.
Kia says the design of the car is intended to be bold and the finished product certainly reflects that – which is perhaps fitting for the brand's first dedicated electric vehicle.
Pictures have also shown off some of the interior which show a minimalist set up with buttons largely removed in favour of haptic feedback surfaces or touchscreens.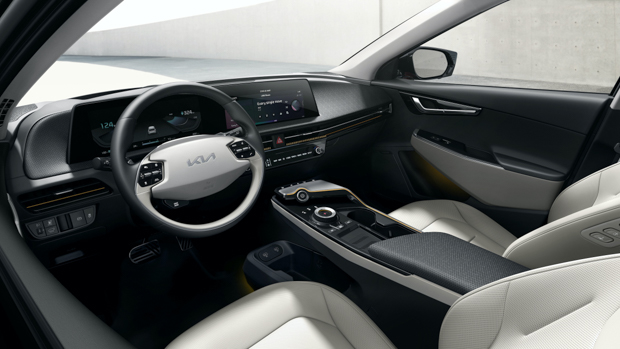 Kia also seems to have incorporated the 'rugby ball' style steering wheel seen on cars such as the Genesis GV80 from its sister brand, while the start button has received its own special bump in the centre console. 
With a conventional combustion engine and transmission now gone, Kia has taken similar design cues as the Audi e-tron and created a space under the centre console for additional storage.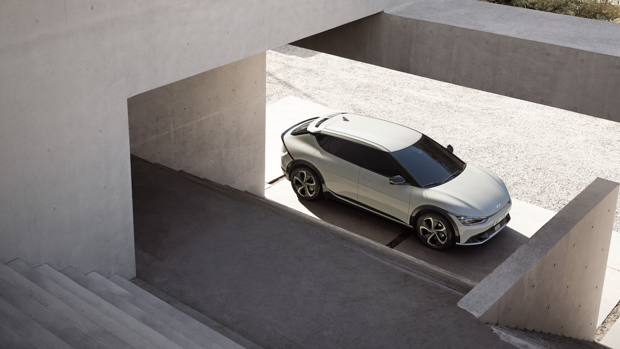 Little is currently known about performance figures but the EV6 is expected to more or less mirror the setup seen in the Ioniq 5 which uses a 72.6kWh battery that is useful for about 470km of range.
The Ioniq 5 is offered in a choice of two performance variants, the first uses a single rear motor providing 160kW of power and 350Nm of torque while a more expensive all-wheel-drive variant adds a second motor to the front axle for outputs of 225kW/605Nm. 
More details are expected to follow upon the Kia EV6's launch later this month.