The next generation of the Hyundai i30 N could add an all wheel drive (AWD) variant to the hot hatch range, but only if Hyundai engineers feel that AWD adds extra fun for drivers.
Speaking at the launch of the facelifted i30 N hatch, senior Hyundai product planners told Chasing Cars the current platform could not only support all wheel drive, but that an i30 N AWD had already been extensively tested.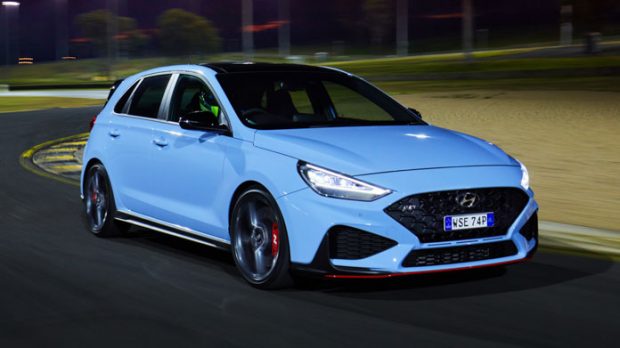 While the current generation i30 N uses a front-wheel-drive arrangement, Hyundai engineers have pushed the platform to its limits with development mules sporting both AWD and substantial power increases.
Andrew Tuitahi, general manager of product at Hyundai Australia, said engineers built an i30 N development mule that not only featured AWD but also dialled up the power to somewhere between 223kW and 300kW.
Creating a high-power, AWD i30 N development car was mainly designed to test the durability of the hot hatch, but it also acted as a proof-of-concept.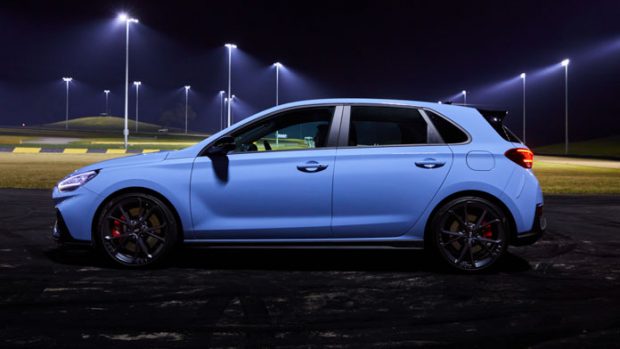 Tim Rodgers, Hyundai Australia product planning and development assistant manager, said if an AWD i30 N would only come to fruition if it enhanced the existing car's inherent strengths.
"If we did implement an all-wheel-drive [i30] N, the car would have to be more fun for being AWD – I think that's the critical thing," Mr Rodgers said.
Mr Tuitahi added that an AWD platform was closely considered for the Kona N, but the decision was ultimately taken to stick with front wheel drive because the benefits of moving to AWD were not felt to be obvious enough.
"Is it going to be more fun? And is it going to be faster? And in the case of Kona N it was neither: the front wheel drive proved to be faster and more fun," he said.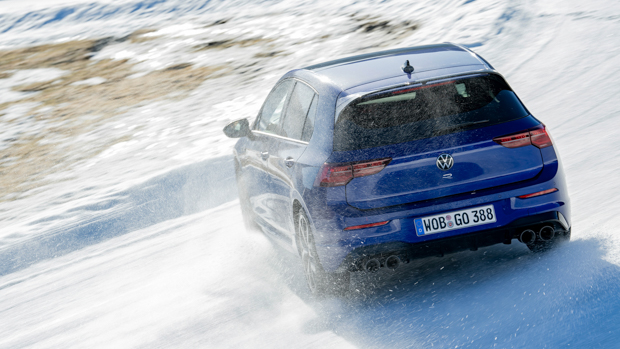 AWD is gaining traction among hot hatch buyers who prefer more rear-biased driving dynamics and the extra grip when tackling loose surfaces.
The Toyota GR Yaris is a key example of this success, with the two-door hot hatch almost immediately selling out its initial 1,000 allocations.
Key rival Volkswagen has had consistent success with the Golf R, which outsells the front-drive Golf GTI in Australia. The AWD Golf R makes up about a third of all Golf sales locally, and the top-shelf Golf has run an AWD arrangement since 2002.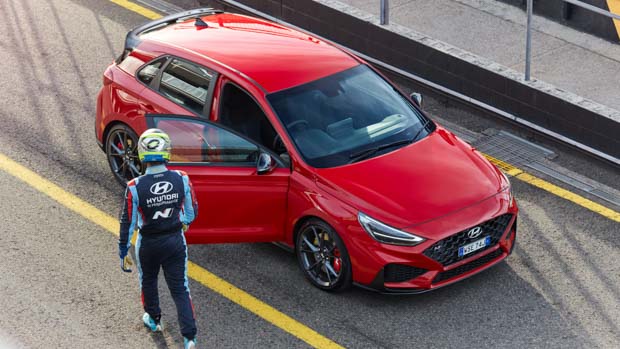 The upcoming Toyota GR Corolla is also expected to sport a similar AWD setup to the GR Yaris, and in the premium space, the Mercedes-AMG A45 and Audi RS3 have both enjoyed considerable success.  
Mr Tuitahi said Hyundai had not seen huge demand for an AWD i30 N, but an all-paw variant remained a possibility for the next generation.
"I don't think we'll see it in this generation of i30, or Kona, but maybe in a future generation of the car AWD will be something to bring to market," he said.
The recently facelifted version of the i30 N is quicker, with an upgraded two-litre turbocharged four-cylinder engine with 206kW of power and 392Nm of torque. It's worth mentioning that AWD isn't always seen as necessary to add pace, with champion-level hot hatches like the Honda Civic Type R remaining exclusively front-drive.