French automaker Peugeot has announced it will bring a plug-in hybrid version of the 508 sedan and wagon to Australia in the second half of 2021.
Peugeot Citroen Australia's public relations manager Chloe Fraser exclusively told Chasing Cars that it would add a plug-in hybrid version of the 508 and 3008 to the lineup and mark their first step towards electrification in Australia.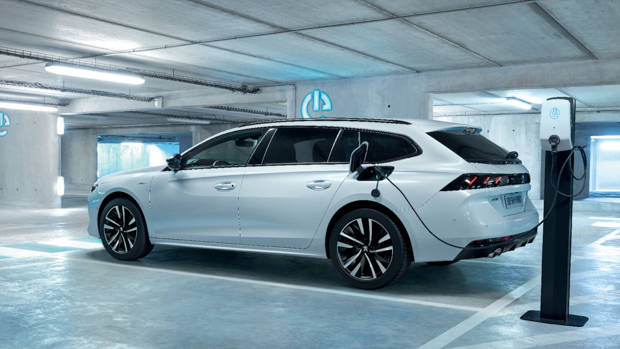 The exact version that will make it to Australia is yet to be confirmed but in the U.K. the 508 is offered in three grades known as the Allure, GT Line and GT – which offer increasing levels of comfort and equipment. 
The 508 plug-in hybrid uses a 1.6-litre four-cylinder petrol engine that develops 133kW of power and 250Nm of torque combined with an electric motor making 80kW of power. 
The pair develop a combined 168kW of power, which has likely been limited to preserve the drivetrain. Power is sent through an eight-speed torque converter automatic transmission to the front wheels only in regular grades.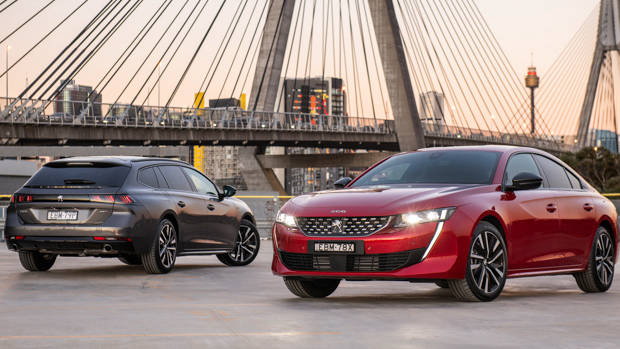 When using electric power alone the 508 can drive for 63 kilometres before needing to use petrol power, which is more than enough for the average daily commute.
An 11.8KWH Li-Ion battery powers the hybrid system and can be fully recharged in one hour and 45 minutes using a 7kW AC wall charger. In the U.K. the battery is also offered with an eight-year, 100,000km warranty. 
This advantage will help the 508 take the fight back to the Toyota Camry Hybrid in Australia, with its series-parallel hybrid system offering low fuel consumption at 4.2L/100km but far more limited electric-only driving.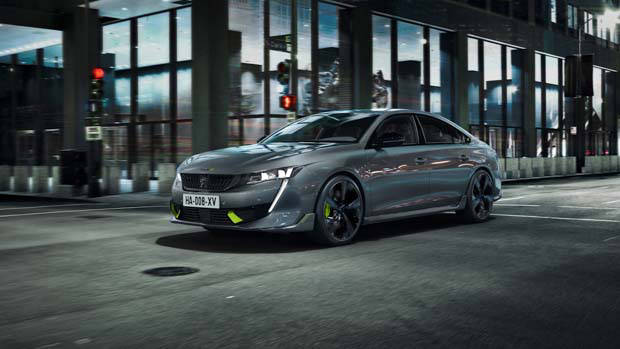 Those craving a bit more performance should look to the 508 Sport Engineered which turns the power up to 268kW/520Nm and adds an all-wheel-drive system. 
The 508 Sport Engineered sacrifices some electric-only range with only 42km on tap, but with an electric motor between the rear wheels, it now accelerates from 0 to 100km/h in 5.2 seconds.
To increase handling dynamics, Peugeot has given the 508 Sports Engineered a widened track at the front and rear and dropped the ride height to lower the centre of gravity, with 20-inch forged wheels wrapped in Michelin Pilot Sport 4S tyres.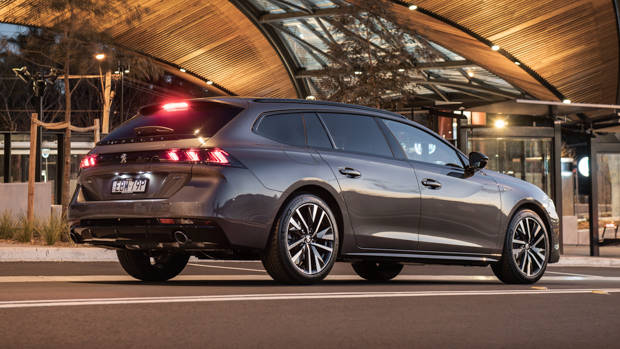 Ms Fraser said the launch of the 508 sedan/wagon and 3008 small SUV was the first step to gauge the Australian market's demand for electric drivetrains.
"We're just starting our electrification journey here in Australia so we have to make sure that we consider what options are viable here in Australia and meet requirements in terms for customer demand," she said.
"So for us the first step in that journey is the introduction of PHEV later this year for the 3008 and 508 and that will give us a good idea on what that market reception is."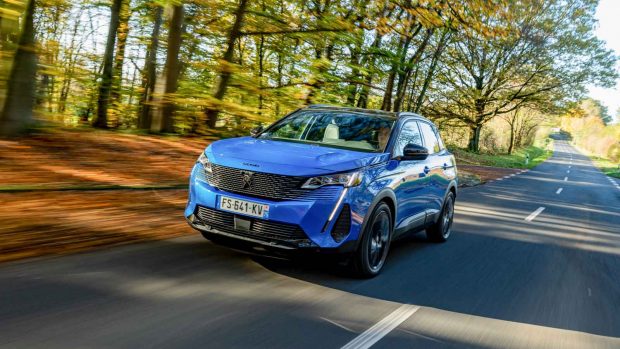 The 508 sedan was first launched in Australia in 2019 and has seen limited sales success selling 109 units in its first year and 204 in 2020, compared to the dominant market leader the Toyota Camry at 16,768 in 2019 and 13,727 in 2020.
In Australia, the 508 sedan and wagon are sold in single grade with the highest tune of the 1.6-litre four-cylinder petrol making 165kW/300Nm.
Prices and specification for the plug-in hybrid models will be confirmed closer to the launch date later this year.
Peugeot 508 2021: prices in Australia
All prices listed are before on-road costs.
508 Fastback GT – $57,490
508 Sportswagon GT – $59,490