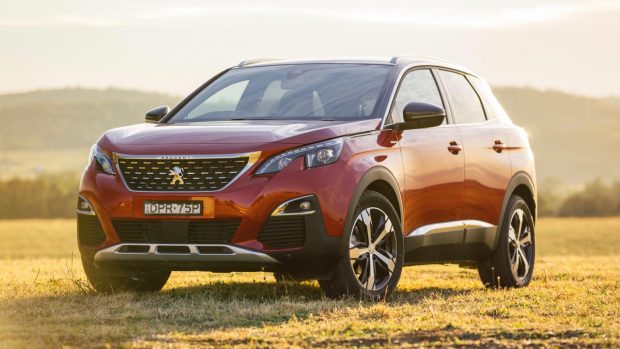 There's been a flurry of genuinely good medium-sized SUVs launched over the last twenty-four months. As the high-riding five-seater class has developed into a buyer favourite, Euro and Asian brands have poured massive sums into development – and Australians have benefitted. It's rare that any segment will have three easily-recommendable models for buyers to select from – but that's the case for in the midsize crossover class. We've lived with each of the top contenders – the Volkswagen Tiguan, the Mazda CX-5, and the Hyundai Tucson. Each of these cars impresses mainly in one or two areas – the VW's technology and packaging, the Mazda's driveability, and the Tucson's style – but they're jacks of all trades, not masters. Sure, they're good, but none has yet excelled in all ways, in one package: good looks, high-end cabin design, a refined engine, fun handling, family practicality, and everyday usability. But now, something has. That's precisely what the new French kid on the block, the 2018 Peugeot 3008, has managed to do. In one fell swoop, the Peugeot 3008 has crashed the medium SUV party and defined itself as the new benchmark.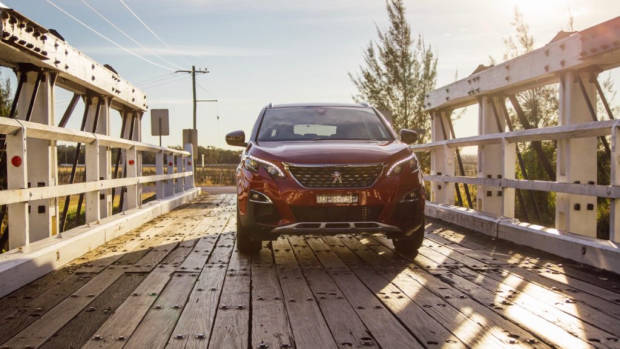 So where has the 3008 come from? Well, it has nothing to do with the outgoing 3008, which was a practical half-MPV, half-SUV creation that didn't win favour with buyers. This 3008 shares only a name with the old model. The new car ditches any MPV-esque pretension and wholeheartedly adopts the medium SUV form factor, and all the better for it: it's a handsome and unique design that stands out in this pretty samey segment. Underneath, the 3008 now rides on Peugeot's lightweight EMP2 platform that also underpins the excellent (and underrated) 308 hatchback. As their names naturally suggest, the 308 and 3008 now share as much componentry as they do character – as the 3008 essentially drives like a large hatch, just as Volkswagen's Tiguan feels a lot like its platform partner, the Golf.
The reason we haven't heard much about the 3008 – aside from sighting a few of them on Sydney roads – is that in Australia, Peugeot has slipped into also-ran status. PSA, the Paris-based parent company of Peugeot and Citroën, doesn't import cars directly; they partner with independent distributors. Their previous distributor, Sime Darby, did a pretty poor job of that – Peugeot sales fell 66% in 10 years. But PSA recently transferred the contract to Inchcape, a highly-established outfit that also import Subaru into Australia. And over the decade in which Peugeot sales more than halved, Inchcape managed to boost Subaru's volume by 25%. So there is hope – but it will be an uphill battle to get Peugeot back into the limelight, and back into the average Australian buyer's headspace.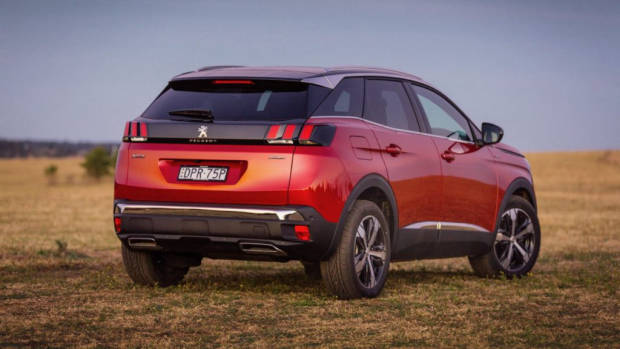 But if there's a car that can do it, it's the new 3008. It had the potential to be a real zero-to-hero car for Peugeot in Australia, and a couple of days with it in the Hunter Valley confirmed that it really does get those basics right. It's easy on the eye, with distinctive design touches that really work in the flesh. The interior is beautifully made, ergonomic and intuitive, and packed with technology. It has almost the biggest boot in the class and it's roomy enough for five people.
The only question mark hanging above the 3008's gloss-black roof is the price. Peugeot's Australian product manager, Felix Boulin, told Chasing Cars that the 3008 unabashedly targets the Volkswagen Tiguan – the default 'premium mainstream' SUV. Volkswagen price the Tiguan 5-10% higher than its rivals – but they can get away with it, because not only are Volkswagen's products objectively high-end but buyers perceive them to be high-end. And, look – on first impressions the Peugeot 3008 is definitely playing in that space. I think it's a better car than the Tiguan, which is a tremendous achievement. But Peugeot has a substantial hill to climb in order to secure a Volkswagen-like brand reputation in Australia, and charging Tiguan-like prices seems a bit short-sighted when Peugeot's goal, right now, should be selling as many 3008s to Australians as possible. If the price were a little sharper, it'd give this car an even better shot.