Ahead of a 2019 Australian debut, the 2019 Peugeot 508 has been unveiled before its world premiere at the 2018 Geneva Motor Show. Showing a distinctly different style to its predecessor, the new generation 508 is a stylish and premium-looking sedan.
Whilst the exterior is extremely handsome, the interior follows the recent Peugeot trend of making interesting and luxurious interiors. Like the 3008 and 5008 SUVs, the new 508's interior offers up a premium look, with materials such as Nappa leather, alcantara suede and various finishes of wood all available.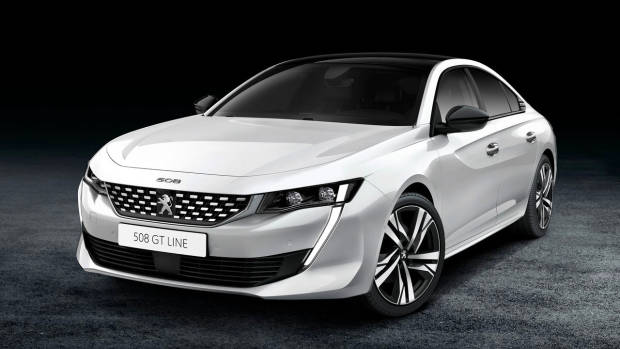 Managing Director for Peugeot Australia, Anouk Poelmann said that the all-new 508 will continue Peugeot's product transformation.
"Following the launch of the all-new Peugeot 3008 and 5008 SUV, we now turn our attention to the sedan market with the all-new 508 – a vehicle that encapsulates the best in French design, engineering and allure," said Poelmann.
"The Peugeot '5-series' family of vehicles has always held an esteemed position both locally and abroad providing motorists with a stylish, reliable and well specified vehicle and the all-new 508 stays true to this rich heritage,
"In Australia, the revered 504 and 505 underpinned the motoring experience for generations of families and executives, and this all-new 508 will once again place Peugeot at the forefront of the segment." Said Poelmann.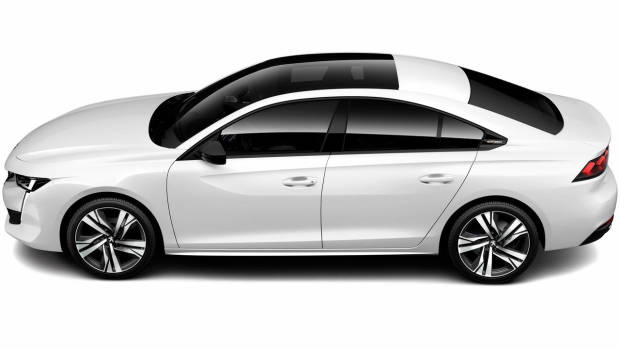 The exterior of the 2019 Peugeot 508 is unlike many of the cars that it competes with – the Volkswagen Passat, Skoda Superb, Ford Mondeo, Kia Optima and Mazda 6. Offering up a fastback-style exterior that looks more Volkswagen Arteon than Passat, the 2019 Peugeot 508 even features pillarless doors – a feature not seen in mainstream motoring since the fourth-generation Subaru Liberty. The new 508's 1,400mm-high roofline is a whole 60mm lower than the model it replaces, whilst its 4,750mm overall length has been reduced by 80mm. Yet its 2,790mm wheelbase has only been reduced by 24mm, further emphasising the car's new proportions.
The styling itself is a massive step forward for the brand – it really resembles a concept car. The front end is low and aggressive whilst also featuring Peugeot's new corporate grille. The headlights are split by a new LED daytime running light arrangement that sweeps up the front bumper into the headlight, whilst the side profile gives more of a sports sedan look than the huge previous 508 sedan. The car's profile is sporty and swoopy, and feeds perfectly into the rear, which features Peugeot's 'lion claw' squat LED tailights. A range of alloy wheels are available from 16- to 19-inches in size, as is a 'spoiler style' panoramic sunroof – the glass sits above the roof when erected.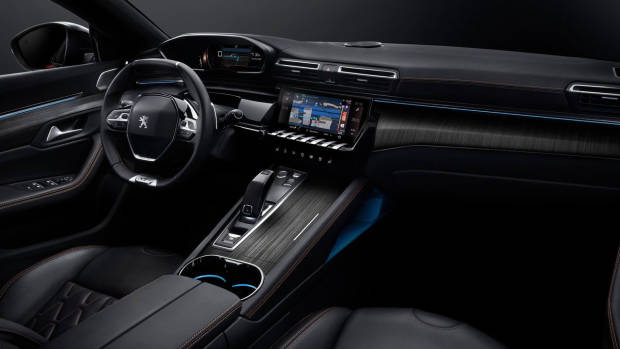 The interior of the 2019 Peugeot 508 is also a big step forward for the brand, and indeed the 508 badge. The old 508's conservative interior has been replaced with a futuristic and premium dashboard, with stitched leather covering almost every panel. A range of interior trimmings is also available depending on model, from grey oak to Zebrano woods available. Peugeot claims that the new 508's interior is a soft, modern and refined interior, and thanks to the influence of their purchase of Opel, the 508's seats have received the Aktion für Gesunder Rücken (AGR) label for their ergonomic comfort and range of adjustability.
Peugeot's 8.0-inch touchscreen infotainment system is present, with smartphone mirroring technology and available 3D navigation. Also present is Peugeot's i-Cockpit digital dials display, which offers new forms of customisation compared with the 3008 and 5008. If fitted, the night vision system displays through the i-Cockpit, which allows the driver to see moving objects at night or in low visibility conditions up to 250 metres ahead of the car – reportedly beyond the scope of the car's headlights.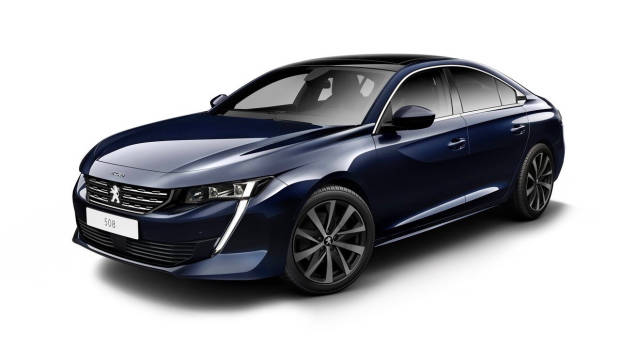 The 2019 Peugeot 508 is built upon PSA's EMP2 platform, of which the new 3008 and 5008 also sit. It offers a range of petrol and diesel powerplants, all of which are four-cylinder turbocharged and paired to an eight-speed automatic transmission. A 1.6-litre turbo petrol is offered in two power formats, a 132kW version in entry level models and a 168kW version in the sportier GT model. As for diesels, a 96kW 1.5-litre sits in entry level models, with a larger 2.0-litre variant offered in both 118kW and 132kW formats. Australia is likely to receive both petrol and the high-power diesel units. An all-wheel drive plug-in hybrid variant has also been confirmed for 2019.
Peugeot is also proud of the level of technology offered with the new 508, including some segment first active safety equipment – night-vision is now available. A higher-speed autonomous emergency braking now operates up to 140km/h, whilst lane keep assist now recognises roadsides. Driver attention alert, automatic high beam, speed limit recognition, extended road sign recognition, adaptive cruise control with stop and go functionality, as well as lane-positioning assist and blind-spot monitoring with rear traffic alert are also available.
A new version of Peugeot's park assist is also available, which will steer and accelerate/brake the car into a parking spot automatically. Like the 3008 and 5008, Apple CarPlay, Android Auto and Qi induction-based smartphone charging is also available.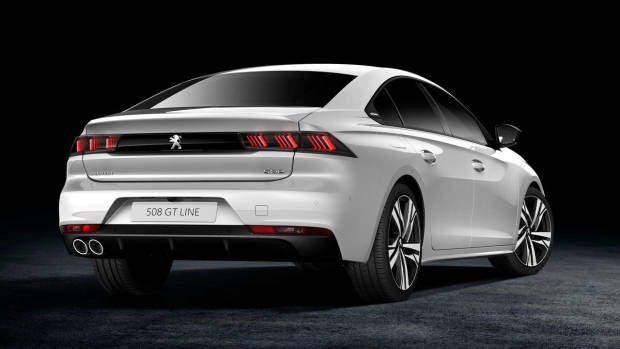 The 2019 Peugeot 508 will go on sale in Australia in the first half of 2019. Stay tuned to Chasing Cars for all news and reviews regarding the Peugeot range.