Subaru Australia has confirmed to Chasing Cars that the highly anticipated 2021 Outback wagon will be on sale in Australia early next year.
Although the COVID-19 pandemic has made providing accurate timelines difficult, Subaru Australia corporate affairs manager David Rowley said that buyers could expect to see the Outback in showrooms "by the end of quarter one, or March, next year."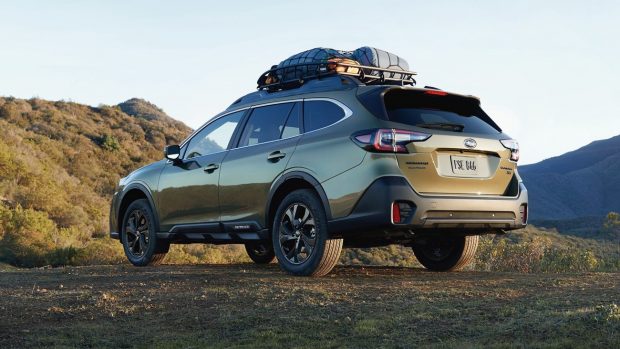 The sixth-generation of the Subaru Outback station wagon, which was first unveiled in April 2019 and is already on sale in Japan and North America, is based on Subaru's new global platform which underpins the popular Forester SUV.
It's also a platform that underpins a new Liberty sedan in the United States – where that car is badged Legacy. However, declining sedan sales in Australia saw Subaru opt not to renew the Liberty for our market, which instead is now bowing out with a 31-example Final Edition.
The Outback, meanwhile, has been a bright light for station wagons in Australia. Marketed as a quasi-SUV by Subaru, the long-roof Outback generated 7,210 sales in Australia in 2019, making it easily the most popular wagon in the country, while Subaru's Forester SUV managed 15,096 sales.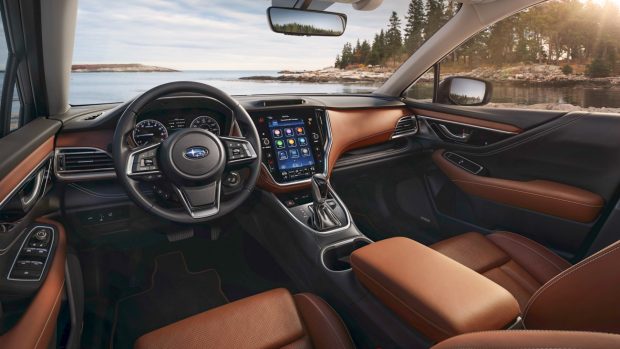 The raised-wagon body has grown in the latest generation but also features updated safety technology, fresh but familiar styling and increased practicality while also sporting creature comforts such as a huge 11.6-inch centre touchscreen.
Details for the Australian-specific Outback are still being finalised before the March 2021 arrival date, but Subaru has launched the wagon in the United States with two engine options: the existing 2.5-litre four cylinder engine as fitted to the Forester, producing 136kW/239Nm, and a new 2.4-litre turbocharged boxer engine making 194kW/375Nm.
Excitingly, the Outback turbo is badged XT in the United States. If this engine and specification is brought to Australia, it will represent the return of XT-badged turbocharged options to Subaru's local lineup in a move that will undoubtedly reinvigorate some previous Forester, Outback and Liberty turbo drivers.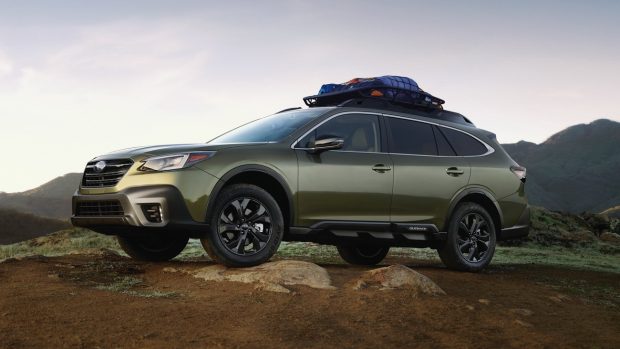 As yet, there's no word on whether Subaru are developing an Outback hybrid. The underpinnings of the Forester hybrid would likely fit, but our in-depth test of that vehicle revealed a number shortcomings when compared to the exceedingly popular Toyota RAV4 Hybrid. A future Outback hybrid would do well to address these, potentially by way of a beefier plug-in hybrid system as seen overseas on the Subaru XV.
Subaru has also given the new Outback increased off-road ability with 220mm of ground clearance, an increase of 7mm over the old model. There's a new X-Mode function that automatically calibrates the AWD system for off-road use, while the turbocharged engine is rated for a towing capacity of 1,600kg.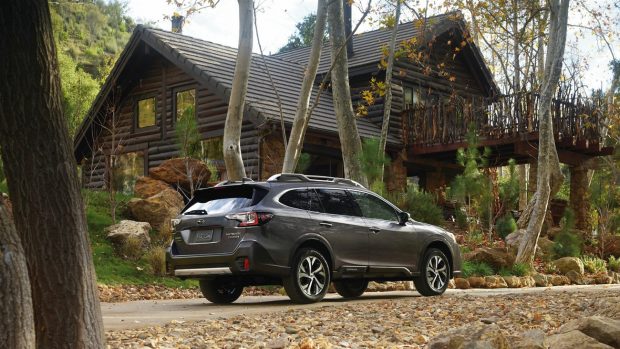 It's likely that the new Outback will arrive in Australia specified with Subaru's latest EyeSight driver assistance system, which will lend the car autonomous emergency braking, lane keeping assistance, and adaptive cruise control. This suite is standard on the American-spec Outback – as are bright LED headlights.
Stateside, the Outback comes in seven trim levels, with higher spec trim levels gaining features such as a nappa-leather interior, a moonroof and a 180-degree view for the front of the car. A new Onyx Edition takes things a step further into the off-road world with a water-repellant interior and Hill Descent Control.
Although technically classified as a large SUV for the purpose of sales figures in Australia, the Outback remains a unique choice for those who enjoy the raised long-roof style wagon rather than the traditional SUV form factor seen on the Forester.