With the push towards lower emissions ahead of stringent European regulations and increasing customer demand, Subaru has confirmed its e-Boxer hybrid drivetrain will make its Australian debut in March 2020, with partial electrification of the funky XV and practical Forester at first.

Hybridisation is eminently popular now thanks to shared platforms allowing a greater breadth of drivetrain choice across models. Hybrid variants of the Forester and XV will offer lower emissions and fuel consumption than regular petrol and diesel models, while stealing market share from the popular Toyota RAV 4 and C-HR hybrids.

As we expected, the headline figures relate to fuel economy. Subaru claims the hybrid drivetrain cuts petrol usage by 14% in combined testing, and by an impressive 19% in urban areas, where the e-Boxer system can travel in EV mode.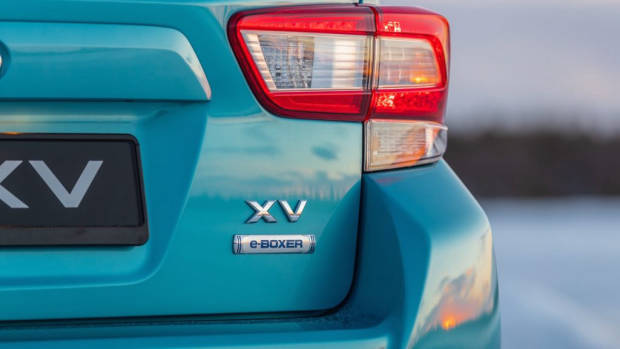 Electric power is humble, with the single motor only producing 12.3kW and 66Nm, that's enough to fill torque and improve throttle response but this certainly isn't a performance hybrid system.

The electric motor is bolstered by Subaru's standard-issue two-litre four-cylinder boxer engine, it's a naturally aspirated unit with respectable outputs of 110kW and 196Nm.

Depending on charge levels EV mode will be functional from standstill to 40km/h thanks to the lithium-ion battery under the boot floor.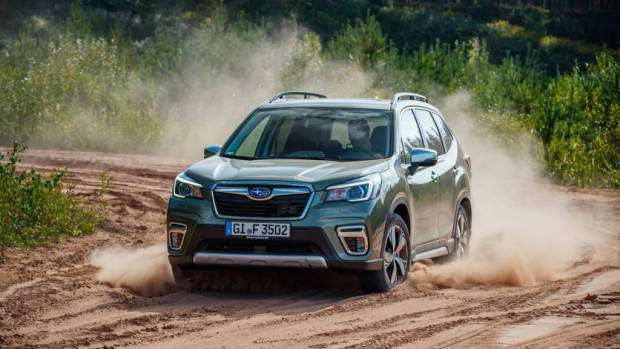 There are three driving configurations for the hybrid; naturally a full EV mode makes an appearance, but above 40km/h and greater throttle inputs the electric motor works to enhance the petrol engine, while the extra battery capacity means the boxer can be switched off during high-speed coasting without losing accessory power.

Naturally, there is regenerative braking too, which works at all speeds to keep battery charge high.

Like other Subaru drivetrains, power is transferred via a CVT transmission, we've found it to work adequately most of the time if feeling a little uncivilised under hard acceleration.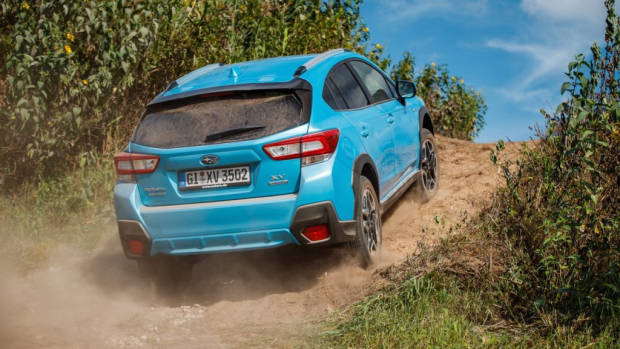 Subaru boasts that the hybrid power increases off-road capability for Forester and XV models too, with regenerative braking offering hill-descent control and infinitely variable power and torque from the electric motor assisting in slippery conditions.

There will only be one hybrid XV available starting at $35,580 (driveaway pricing not yet available) with all-wheel-drive, leather-wrapped wheel and gear-lever, auto headlights, adaptive cruise control, lane keep assist, blind-spot monitoring, high beam assist and rear cross-traffic alert
The hybrid will sit high in the XV range but is still less expensive than the range-topping $36,530 ($40,243 driveaway) 2.0i S model which packs only a small amount more tech.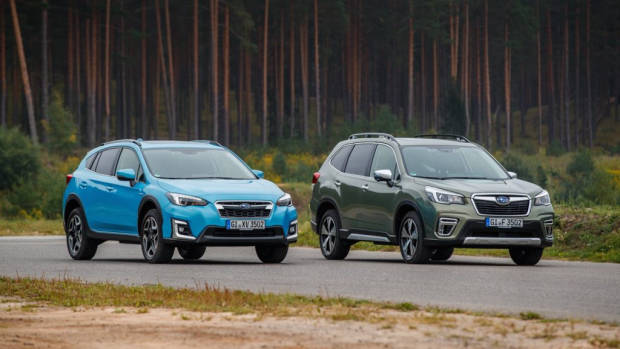 There will be two hybrid Forester variants available, the $39,990 (driveaway pricing not yet available) Hybrid L is specified with the same safety tech as the XV, with the $45,990 (driveaway pricing not yet available) Hybrid S adding larger 18-inch alloy wheels and extra chrome addenda.

Although it would seem Subaru is a little behind competitors with their hybrid release, the brand justifies its tardiness saying they wanted to engineer in their "customer must-haves" which include "fun, safety, reliability and great engineering".

All privately purchased hybrid models offer a five-year unlimited-kilometre warranty, with an eight-year or 160,000km warranty on the lithium-ion battery.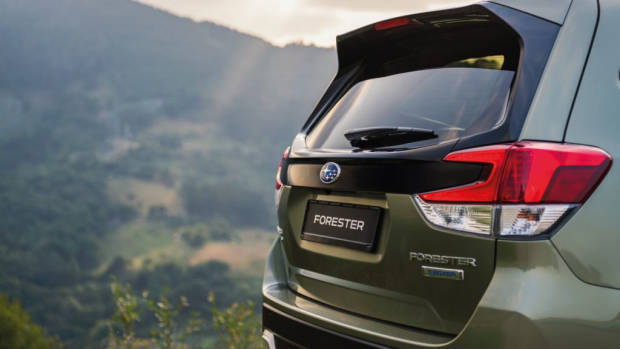 Subaru will be bringing the hybrid XV and Forester to Australia in march 2020 and hope to find out how the fresh meat compares with Toyota's excellent fleet of hybrids.