The fifth-generation 2022 Kia Sportage will go on sale in Australia this October and while a hybrid powertrain won't be among the options initially launched, that could soon change.
Roland Rivero, Kia Australia's general manager of product planning, told Chasing Cars that the brand is building a business case to bring a Sportage hybrid to our shores and while the hybrid SUV was yet to be locked in, the signs were positive.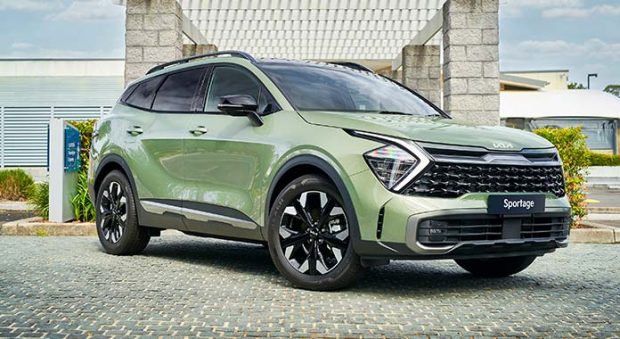 "It looks promising is all I can say at this stage, but obviously from our perspective, we'd love to have [the Sportage hybrid] added to the mix," he said.
If a Sportage hybrid did make it to Australia, it would allow the Korean midsizer to compete squarely against the Toyota RAV4 hybrid that is so popular that Australians are commonly waiting up to 12 months to take delivery.
Mr Rivero said Kia is aiming to bring the series-parallel (or self-charging) Sportage hybrid to Australia by sourcing it from Kia's Gwangju factory in Korea with the same long wheelbase format as the rest of the range.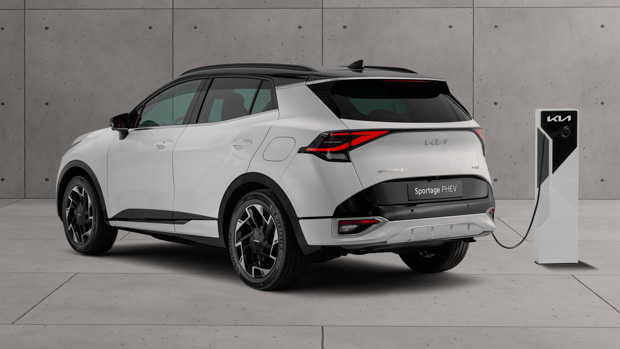 Why is a Sportage hybrid delayed for Australia?
At the present time, Kia does not build a right-hand-drive, long-wheelbase Sportage hybrid in Korea – and the same is true for the Hyundai Tucson. It is understood that both brands in Australia are levying the factory for changes to the assembly line.
A shorter wheelbase version of the new Sportage will soon be available in Europe in both the aforementioned self-charging hybrid and a plug-in hybrid option.
That is because European-market Kia Sportage hybrids are sourced from a different plant located in Slovakia. That factory is configured to produce right-hand-drive Sportage hybrid vehicles for the United Kingdom, but these are short wheelbase vehicles not sold in Australia.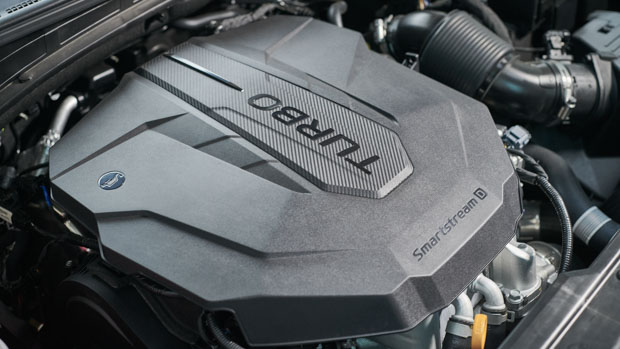 Kia Sportage hybrid power and range
Kia has yet to release extensive information on either hybrid option, but we expect both to utilise a turbocharged 1.6-litre four-cylinder petrol coupled to an electric motor.
Equipped with the same engine, the closely related Hyundai Tucson hybrid is capable of producing up to 172kW of power in series-parallel form or 198kW in plug-in hybrid specification.
Self-charging hybrids have become popular in Australia due to their ease – by recharging a small battery from braking, they reduce fuel consumption without the driver having to change their behaviour.
Plug-in hybrids can behave in the same way, but they offer a much larger battery that is designed to be recharged by plugging the vehicle into a power socket overnight. The Sportage plug-in hybrid should offer in the vicinity of 60km of electric-only range.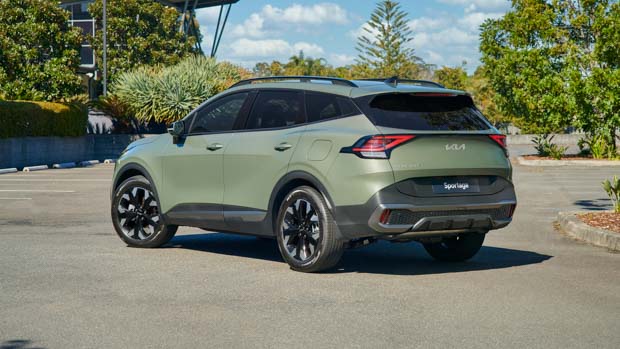 Last month, Hyundai confirmed to Chasing Cars that it is also developing plans to build a right-hand-drive Tucson hybrid for the Australian market, to be sourced from the same Korean plant as the petrol and diesel Tucson variants already on sale.
Speaking on behalf of Kia, Mr Rivero said the decision to source a longer wheelbase version instead of the shorter wheelbase sold in Europe provided great differentiation between the midsize Sportage and the small Seltos crossover, which sits on the larger end of what defines a small SUV.
"We obviously want to create a separation vs Seltos, in the current situation the Seltos and (current) Sportage, there is not enough differentiation in the size factor," he said.