The unveiling of the 2021 Genesis X Concept on a private rooftop in Los Angeles was as grand as the fully-electric GT coupe is ambitious; showcasing not only the future of the brand but an ethos it calls sustainable luxury.
The Korean carmaker currently offers a range of models, including the G70 sedan and GV80 large SUV, with a design it calls 'Athletic Elegance' that primarily makes use of a two-line theme.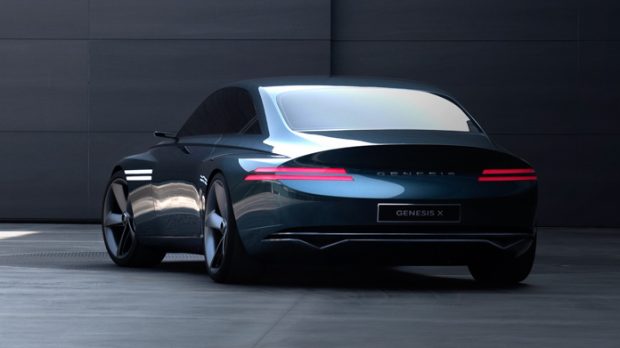 This theme is intensified in the Genesis X, which stretches the marque's 'Quad Lamp' headlights around the front of the car, through the wheel arches to the sides, while at the rear the taillights follow a similar design but are continued at the rear.
Genesis fitted a large version of its shield-shaped grille that is said to roughly imitate the brand's logo, which is complemented with a series of side scoops and air intakes along the bottom. 
The design choice shows a clear line of difference with Genesis and other brands such as Lexus who removed the large grille from the LF-Z concept after designers pointed out that the EV underpinnings in future models would negate the need for extra cooling.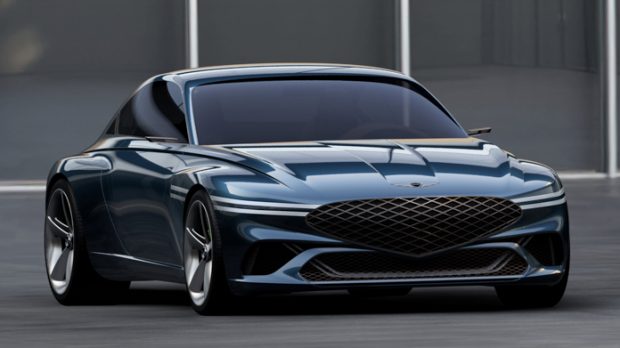 Connecting the front and rear is a parabolic line that cuts into the fenders at the rear and the single-panel clamshell like design encompassing the front section. Additionally, the digital side mirrors are ultra thin and build on the sleek appearance. 
Inside designers have created a cockpit-like environment with a large screen sitting in the instrument cluster and a secondary slim portrait screen, presumably to handle multimedia.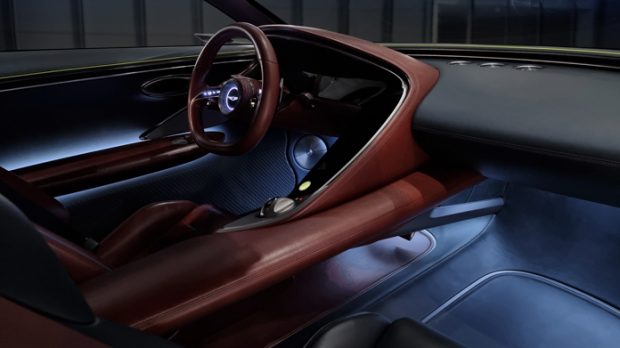 Continuing the sustainability theme is the use of materials in the Genesis X which uses leftover pieces of leather from previous manufacturing processes for parts of the interior.
While there are no corresponding performance figures available for the Genesis X, if the Hyundai Motor Group can squeeze a 3.5 second 0-100km/h time out of the all-electric Kia EV6 GT midsize SUV, we can only imagine what it could do with a GT coupe form factor.