Lexus this week unveiled details of a new all-wheel-drive architecture that will underpin the brand's future suite of electric vehicles.
The platform is coined Direct4 and will see an electric motor and transaxle utilised at both the front and rear axle. The system can function as a pure battery electric vehicle (BEV) drivetrain, or in a hybrid combination with a combustion engine.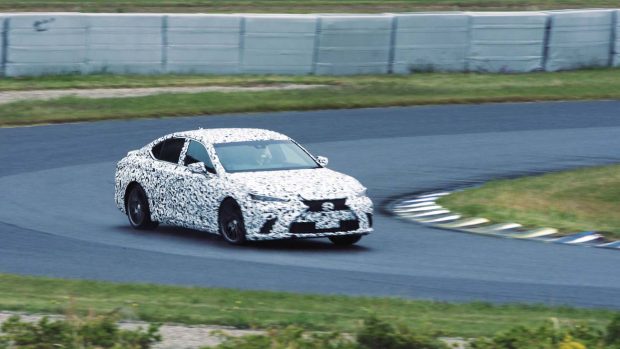 The new Direct4 system was developed by Lexus electrified chief engineer Takashi Watanabe who said he wants to use the technology to enhance, not hinder, the driving experience through electrification.
Mr Watandabe said this system will also enhance the luxury driving experience by providing a space that is comfortable, quiet and a car that is predictable to drive.
Lexus showcased two heavily camouflage concepts fitted with Direct4, with one resembling an ES sedan showing off a next-generation petrol-electric hybrid system, and a large SUV with a pure EV drivetrain.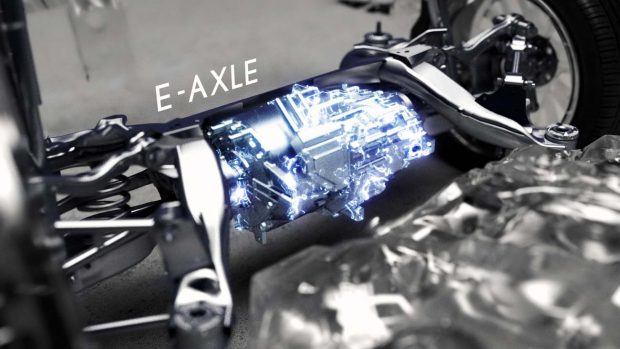 The sedan was fitted with a combustion engine at the front (130kW/220Nm), a front electric motor (80kW/330Nm), and a rear electric motor (80kW/240Nm) – making a total theoretical output of 290kW and 790Nm. That said, combined outputs are often restricted to preserve the drivetrain.
During a short driving demonstration, Watanabe showed how the system could vary its torque split from 100 per cent to the front wheels, to 80 per cent at the rear, to completely change driving dynamics on the fly.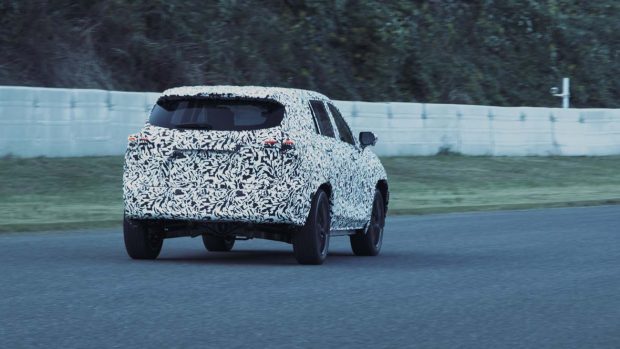 The idea of being able to change the amount of power sent to the front or rear wheels is not new technology – Toyota's new GR Yaris is a mechanical system. However, Direct4 operates more quickly and reliably as the front and rear electric motors are able to vary their torque split in real time.
Mr Watanabe said it was important that the system was designed with hybrids in mind 'for regions where EVs are not the easiest to use and infrastructure is lacking'.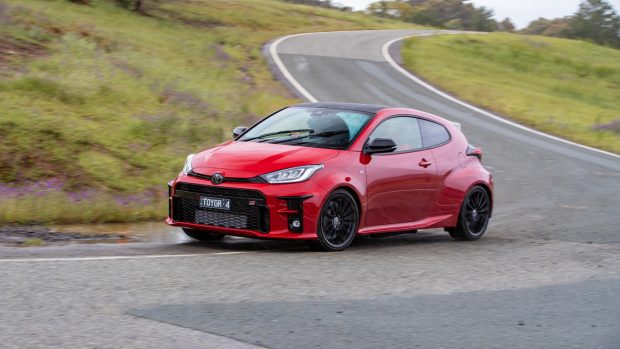 Lexus also showcased a fully electric SUV making 150kW of power and 300Nm of torque at each axle for a combined output of 300kW and 600Nm, with the electric motors able to instantly send power to where it was needed.
It will be in fully-electric applications where Direct4 is able to shine the brightest.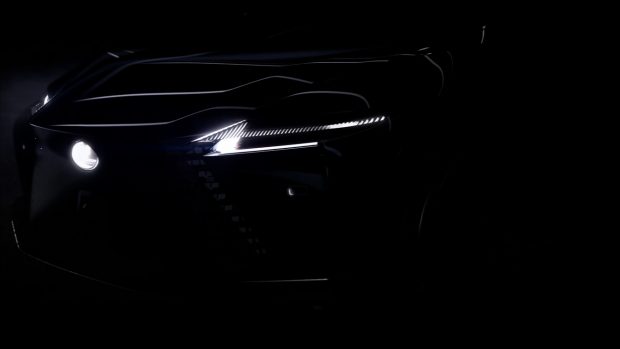 While the performance benefits of the drive system are obvious, Koichi Suga, the general manager of Lexus Design said it would also free up their ability to bring new elements of design to the next generation of models.
In the absence of a traditional combustion engine, Mr Suga said designers will have the ability to forgo large grilles and other air intakes to embark on new designs.
Lexus is looking to expand its electric and hybrid line up, with Australia set to receive its first pure EV from the brand in November 2021 in the form of the UX 300e.