Kia has released more details on the 2022 EV6 midsize SUV that has been confirmed for Australia though the company has yet to announce exactly when it will arrive.
While local specification for Australia is yet to be confirmed, Kia has said the EV6 will be available globally in a choice of three grades – including a performance model with an absurd 0 to 100km/h time of just 3.5 seconds.
The EV6 sits on the Hyundai Motor Group's E-GMP platform shared with the Ioniq 5 midsize SUV and is the brand's first dedicated EV, meaning it will only be offered with an electric powertrain.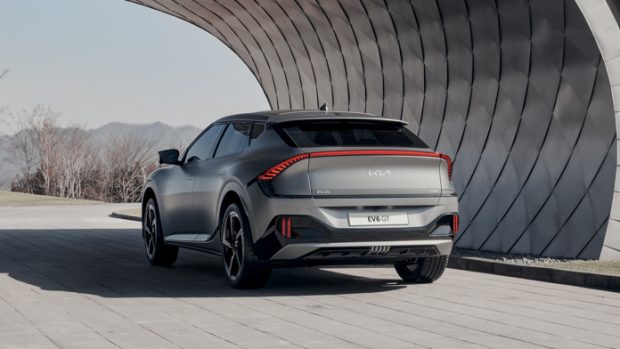 How does the 2022 EV6 perform?
Available in the base EV6 grade and mid-tier EV6 GT-Line is the choice of a standard-range 58.0kWh or long-range 77.4 kWh battery pack, with outputs varying widely depending on what battery pack is fitted to the rear- or all-wheel-drive setups.
EV6's fitted with the standard battery and a rear-wheel-drive setup make up to 125kW of power and 350Nm of torque from the single electric motor, while adding an extra motor to the front bumps that maximum figure up to 175kW/605Nm.
Opt for the long-range battery and those outputs climb again. With up to 168kW/350Nm from the rear driven EV6 or 239kW/605Nm with the twin-motor setup.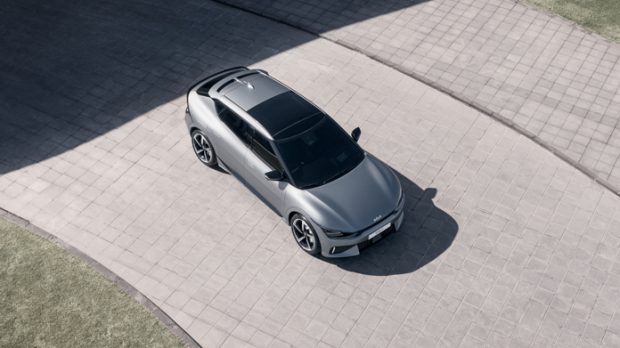 But the biggest surprise arrives in the form of the top-grade EV6 GT that is paired exclusively with the long-range battery with more powerful electric motors making 430kW/740Nm combined.
That's enough power to violently thrust the SUV from 0 to 100km/h in just 3.5 seconds, which is 0.6 seconds faster than the incoming Chevrolet Corvette, before it hits a top speed of 260km/h.
While the official range for each setup is not yet available, an EV6 with the long-range battery and rear-wheel-drive is capable of up to 510km of range, according to WLTP testing.
That range is matched with an 800-volt system that is capable of recharging from 10 to 80 per cent capacity in just 18 mins, and even if you only have time for a quick stop it can add up to 100km of range in 4.5 minutes.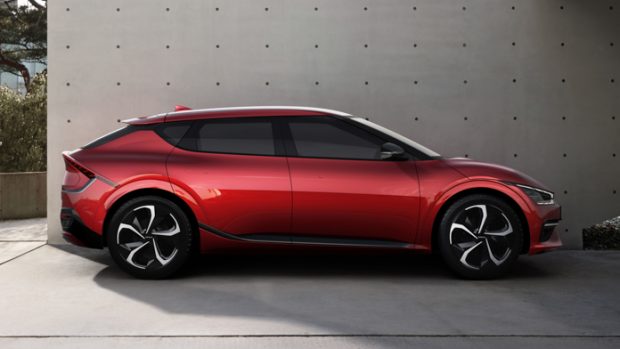 Is the EV6 easy to live with?
Stretching out up to 4,695mm the EV6 is a bit bigger than a lot of other midsize SUVs, with popular examples such as the Volkswagen Tiguan measuring 4,486mm or less from end to end.
But Kia argues this move, along with the increased packaging flexibility from the E-GMP platform, allows it to give passengers far more space inside than ever before.
While we are yet to confirm this spaciness ourselves, the EV6 will have a decent 520-litre boot, with an additional 50 or 20-litres or storage in the 'engine bay', depending on if you selected rear- or all-wheel-drive.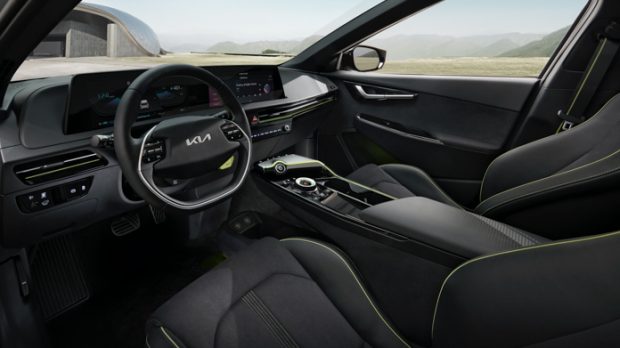 What technology is on offer?
With an overall minimalist design, the EV6 heavily integrates large amounts of tech without becoming visually overwhelming. 
That starts with the twin-12-inch curved displays that act as the centre touchscreen and digital instrument cluster and can be matched with the optional 14-speaker Meridian surround audio system. 
If that isn't enough, Kia has fitted a head-up display which projects basic features like navigation and speed without requiring the driver to bury their head in the screens.
Similar to systems from Volkswagen and Tesla, Kia has a built-in mapping function that seeks out charging locations for your EV6.  Additionally, the EV6 can access over the air updates that allow the manufacturer to find and fix issues without taking the car to a mechanic.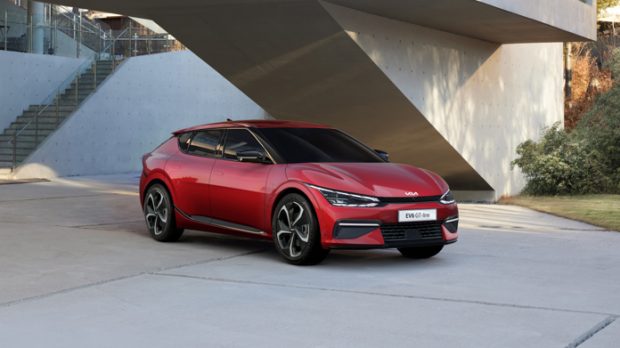 Is the Kia EV6 a safe car?
While it has yet to be crash-tested for Australia, every model in Kia's current line up has either a four or five-star rating so it would be fair to assume it will perform well in a collision.
Additionally, Kia has fitted a suite of driving assistance systems such as lane keep assist and safe exit assist which sounds a warning or locks the doors if you are about to get out of the EV6 and into the path of an oncoming car.
Kia has given the EV6 a more advanced adaptive control system that will adjust itself to avoid collisions and can even change lanes for you if you click on the indicator. 
Production of the EV6 will start towards the end of 2021, with more details on the exact Australian specification to be confirmed at a later date.