Nissan has unveiled a new Navara ute headlined by the new PRO-4X grade. The fascia looks all-new, though this update is not an all-new vehicle, but a dramatic facelift for the D23 Navara which launched back in 2014. The new Navara should arrive in Australia early in 2021, with range details and pricing yet to be confirmed.
The D23 Navara as we know it took four revisions to reach its current state as one of the more comfortable utes available. Difficulties arose nailing the balance between ride quality and carrying capacity for the segment-first rear coil-spring suspension. In its current form the Navara is a solid performer both on and off the road.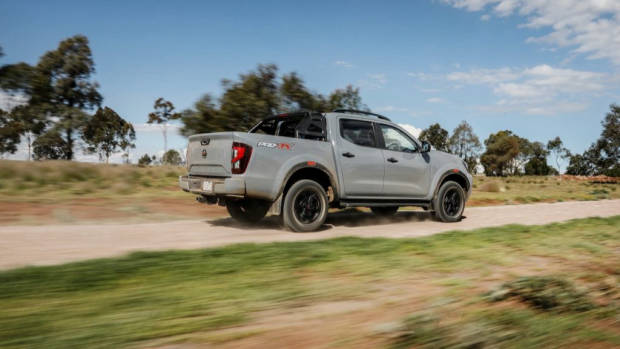 But by 2020, though, the game has moved on – with all-new models of Isuzu D-Max, Mazda BT-50 and heavily updated Toyota Hilux to deal with, this new Navara has its work cut out.
For 2021 Nissan has increased the payload across the range, maxing out at 1,200kg, though full figures have not been divulged yet. The previous vehicle has ratings scattered between 950-1,200kg while retaining the car's coil-spring rear suspension. A new steering rack should make for a more pleasant drive. Additionally, Nissan has strengthened the rear axle of the new pickup and increased ease of towing with a new trailer sway control system.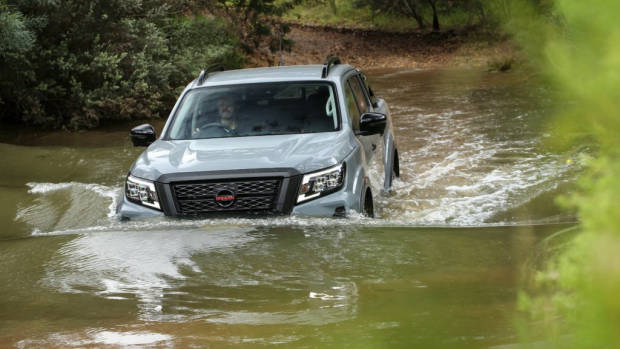 Nissan has looked to the US-market Titan in reworking the Navara's appearance; the updated ute borrows what the marque calls "unbreakable" design language. Up front the blacked-out grille of this PRO-4X is menacing, while the squared-off LED signatures with "energetic" LED lighting make for a touch of sophistication. The family heritage is easy to spot in profile, though the PRO-4X has a tough rollover hoop. There is an all-new bonnet, as well as a higher load bed. Around the rear a step has been integrated into the rear bumper – a neat idea.
Where the PRO-4X is liveried and blacked-out, off-road connoisseurs may find the snorkeled SL pictured more intriguing. This shows off the bulging genuine Nissan accessories list including a heavy-duty nudge-bar with integrated LED lightbar that will be offered.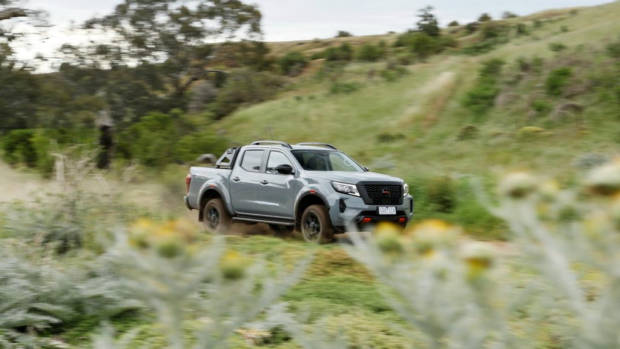 Eight colours will be available with this Stealth Grey and a Forged Copper hue exclusive to the PRO-4X, which takes over from the N-Trek grade. The range-topping variant also adds 17-inch alloy wheels with all-terrain tyres, blacked-out exterior details including the roof rails and side steps and lava orange accents.
There was little doubt of the Navara's on-road manners, but the interior of the D23 was a letdown. The updated Navara sees a seven-inch TFT screen added between the dials and a larger eight-inch touchscreen running Nissan's Connect software with wired Apple CarPlay and Android Auto. A USB-C fast-charging port now sits in the centre-console alongside a regular USB port.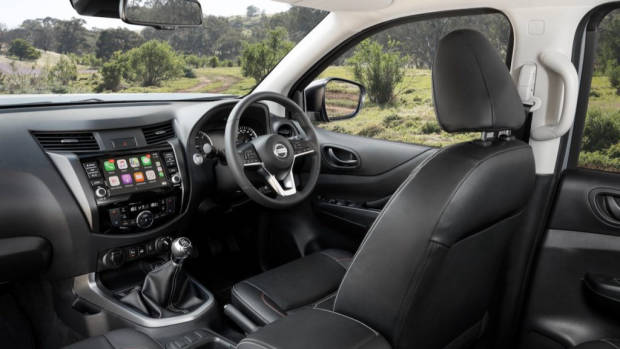 Drivers will be pleased with a new three-spoke steering wheel borrowed from Nissan's passenger car department and an overall lift in ambience. The marque has also turned their attention to rear passengers who now get a revised rear bench and flip-down armrest with cupholders.
Nissan has naturally focused on making the new Navara safer, too. Details are still to be confirmed, but we know that the PRO-4x will benefit from a camera-based safety suite. Nissan's Intelligent Mobility suite adds forward collision warning, AEB with pedestrian detection, lane-departure warning and a lane-keep assist system that uses the brakes to keep the Navara on track.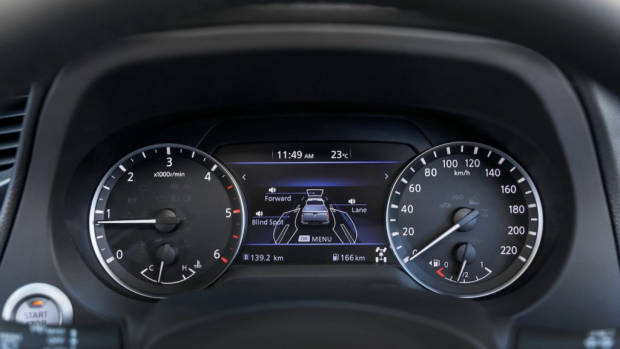 Further safety and convenience tech include rear cross-traffic alert, blind-spot monitoring, driver attention warning, and a 360-degree monitor with helpful off-road mode to assist on tight trails. It seems that there are no provisions for adaptive cruise control, however, which could be a make-or-break for potential customers.
Under the bonnet the 2021 Navara retains the 2.3-litre four-cylinder diesel engine. In twin-turbo guise, the PRO-4X produces identical outputs of 140kW and 450Nm. A six-speed manual or automatic will be offered. While ahead of more affordable competition like the Great Wall Cannon, those outputs fall shy of the effortless V6 Volkswagen Amarok, though.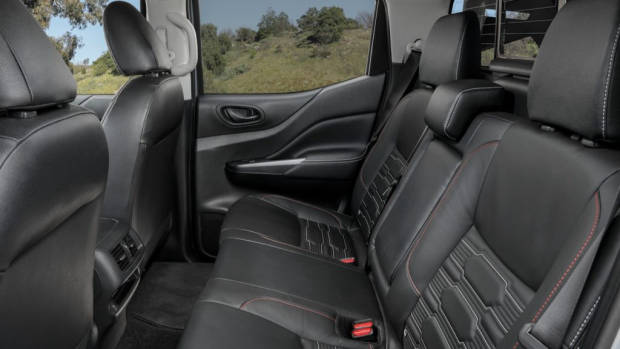 While the vast majority of Navaras were workhorses, there was one jewel in the crown – the Premcar developed N-Trek Warrior. It was a vehicle that showed both the Navara and Aussie engineering nous in their best light – hopefully, this collaboration will return with the updated ute.
Nissan has not released pricing or details of the other variants that Australia will receive in 2021, but they will need to have the full complement of safety features the PRO-4X and SL offer to stay competitive. We will have more information closer to the Navara's 2021 launch.