Volkswagen has teamed up with Australian tuning wizards Walkinshaw to produce an Aussie-exclusive grand-touring Amarok ready to take on our harsh environment. The coolest part? Well, we reckon that's the twin-exit side pipes.
Those of you familiar with the Walkinshaw name will probably associate it more with lumpy, fire-breathing V8 engines screaming around Bathurst. There be no engine swaps here, but this W580 Amarok retains its three-litre turbodiesel V6 with a healthy 580Nm on tap.
According to Walkinshaw that V6 is good enough to send an Amarok super ute around the Mount Panorama circuit in 2 minutes and 57 seconds – less than a minute adrift of a V8 Supercar.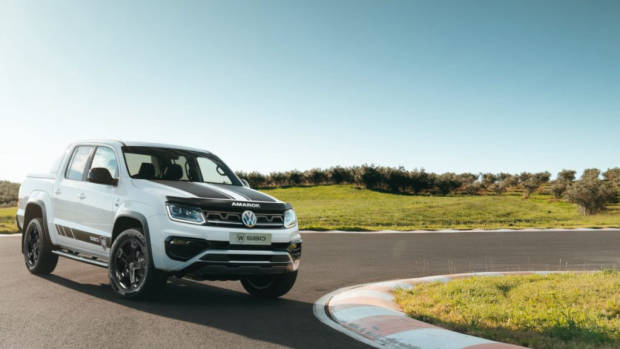 The special edition Amarok W580 will roll off Walkinshaw's production line in Clayton, Victoria, where Volkswagen assembled cars for a time in the 1950s.
Orders open on the first of December this year, with customer cars likely to arrive in the first quarter of next year to Australians only. Pricing will be confirmed closer to on-sale date.
Some of you may remember the rather impressive Nissan Navara N-Trek Warrior that benefitted from similar Aus-specific fettling by another big name in fast cars – Premcar. Naturally, there are plenty of other utes that have improved thanks to Aussie ingenuity, the updated Hilux, specifically in Rugged X guise, come to mind.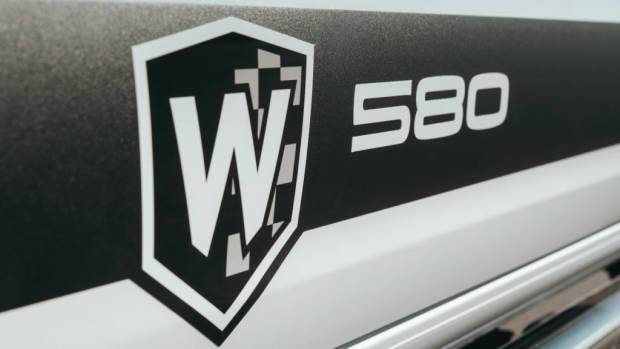 It's no secret Australian consumers want bespoke products, and it looks like this kind of limited production and fettling of global products will be how that's achieved for the time being.
Ryan Davies, Director of Volkswagen Commercial Vehicles Australia, commented on the hole in the current dual-cab market, and why teaming the Amarok up with Walkinshaw was the right fit for that.
"We have always known what a powerhouse we have in the Amarok, but have always felt the range needed a proper GT-spec model. As the originators of the performance ute category, we looked no further than Walkinshaw to achieve this".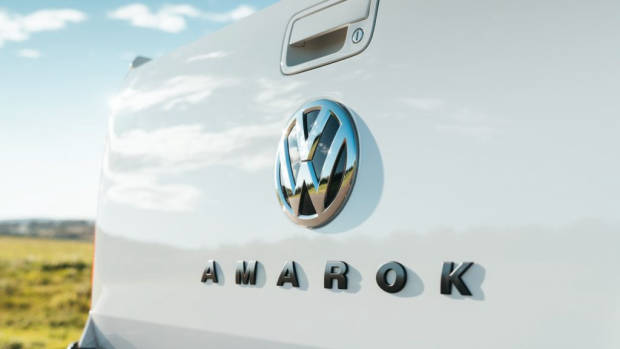 In Clayton, Walkinshaw outfit a regular Amarok 580S with bespoke front bumper and grille designed in Australia, as well as a set of unique 20-inch alloy wheels named after the location and a distinctive sticker-pack outside.
Further distinguishing the Amarok GT is bodycolour sports bar, arch extensions and those aforementioned side-exit exhaust pipes.
Inside the only thing that will give away the Walkinshaw special is the numbered plaque. Otherwise, the same relatively small 6.33-inch touchscreen that runs Apple Carplay, there's an analogue gauge cluster and reasonable materials.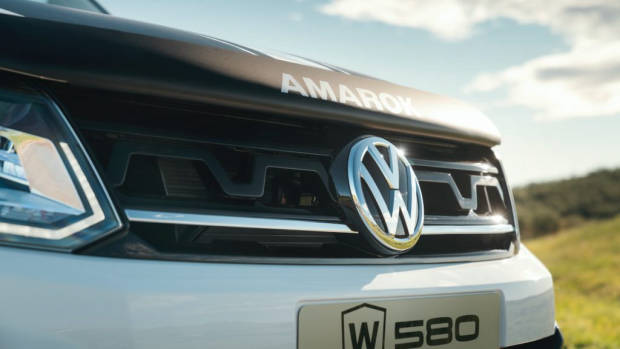 While we already reckon the Amarok boasts one of the best unladen rides in the category, Walkinshaw saw room for improvement. A 40mm lift on the front axle is supplemented by a complete re-tune of the suspension for a tougher appearance and superior road-holding.
The rubber fitted to those Clayton wheels is provided by Pirelli in the Scorpion tread pattern. It's an all-terrain tyre with a focus on highway comfort over mud-and-slop.
Power is taken care of by the turbodiesel V6 with total outputs of 200kW and 580Nm sent through an eight-speed torque converter automatic gearbox. Unfortunately, that means no low range or locking diff as you get in the manual Amarok.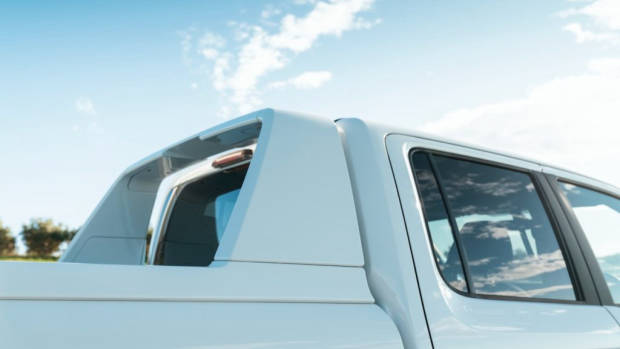 The upgrades to the Amarok GT suggest more of a focus on daily usability and go-kart towing instead of ultimate rough-and-tumble offroad capability.
For those interested in the styling and extra equipment, Walkinshaw is offering the first 30 who order an Amarok W580 an exclusive Walkinshaw experience. That includes a trackday – presumably not in the Amaroks – and factory tour with all flights and accommodation gratis.
Volkswagen and Walkinshaw will open W580 order books online and in-person on the 1st of December, with cars due to arrive early in 2021.