Volkswagen has revealed an extensive list of original-equipment accessories with more than 40 styling and functionality enhancing extras for customers to apply their individual touch to the all-new 2023 Amarok.
Ranging from cargo-boosting options for big families and tradies, through extras for keen campers and kits for increasing all-terrain ability for the off-road enthusiast, the catalogue of Amarok accessories has something for almost everyone.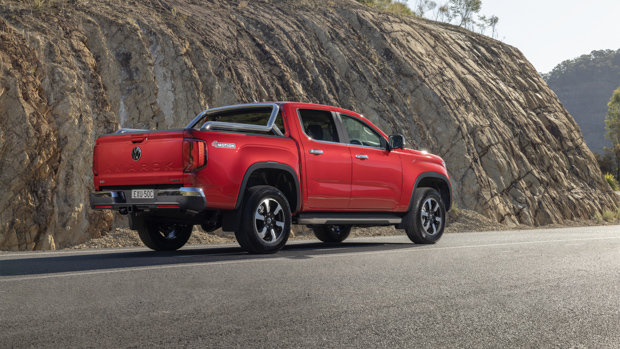 While it's highly likely the mainstream 4×4 customisation specialists are already busy developing a range of Amarok accessories for the new second-generation model, Volkswagen says it paid particular attention to its own list of options as owners value original equipment accessories.
What's more, a handful of the accessories accompanying the new model were designed by the local design team in parallel with the new Amarok here in Australia.
Speaking at the 2023 Amarok launch, former Volkswagen Design Studio Australia head Gu-Han Kim said Volkswagen decided early on to offer a wide range of Amarok extras and delegated a number of them to the local team during the model's development.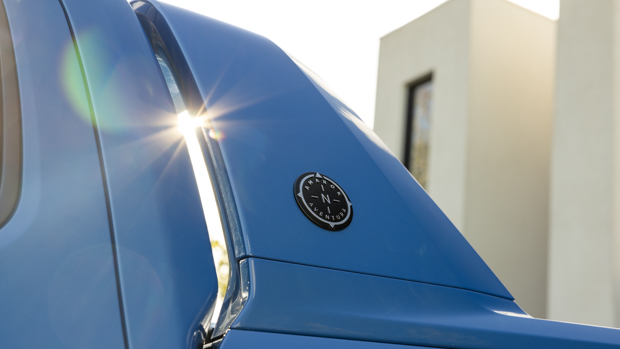 "There were some accessory parts where we were involved directly with the Volkswagen Germany accessory entity, and they also assigned us some accessories to design as well," he said.
One such item was the power roller tub cover that's offered as standard on the highest grade Aventura, offering a secure but convenient storage option for the rear load area.
Kim explained that while aftermarket options would almost certainly be available, none will look or function as well as the official Volkswagen option.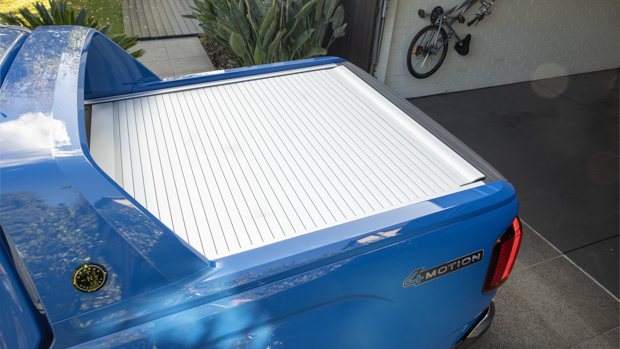 "Of course you can just take an aftermarket thing and put it on, but this part is so important that they (Volkswagen head office) wanted to have it as an integrated part and an OEM look."
Volkswagen Group Australia Commercial Vehicles director Ryan Davies highlighted Australia's enthusiasm for modified off-road vehicles and explained that the new Amarok range catered for any customer that wants to personalise their vehicle.
"Australians love a modification and I think with the base vehicle we answer a lot of the tick-boxes, even if they don't want to modify. You know what the Australian market is like – they will do what they want to the cars.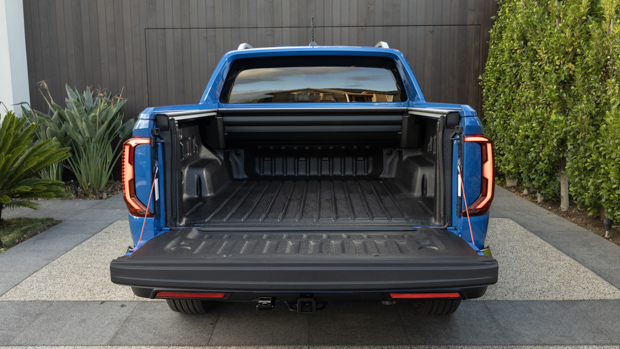 "We've created a really good platform for that as a starting point."
According to Davies, Volkswagen learned a lot about how Amarok owners modify their vehicles with the previous model, allowing the company to provide variants in the new range that appeal to hardcore off-roaders as well as owners who want something off the shelf.
"What we know with that [last generation] is that people who are buying those off-road vehicles (such as Panamericana) are more inclined to add aftermarket or even our OEM accessories. What we want to offer them is the perfect … I won't say blank canvas because it's not blank, but we offer them a canvas.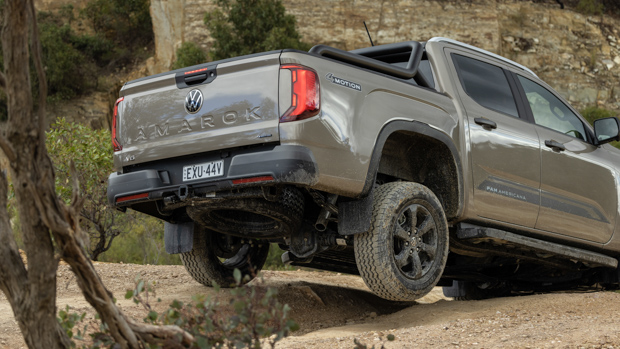 "Customers who buy the Aventura are less likely to modify to the lengths someone who's buying an off-road vehicle."
For those customers looking to go further, the range of accessories offers a number of ability boosting original VW options including a snorkel, lift-kit, bash plates and even an official Volkswagen air compressor.
Owners keen to maximise load options will appreciate five different rooftop cargo solutions enabling them to take advantage of a 350kg maximum static load, which has increased by 125kg over the previous Amarok.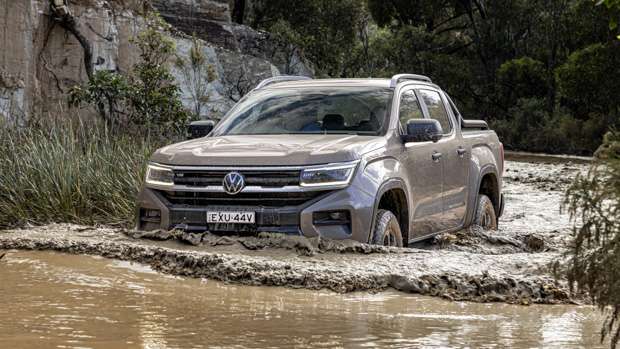 Campers can sleep easier in the official two-person rooftop tent, while two auxiliary battery options or a portable dual-battery system allows customers to add extra electrical equipment with confidence.
A tub drawer system, modular liner and cargo slide will interest tradies and campers alike, while wheel arch flares, side steps, door mouldings and a choice of sports bars might appeal to those who don't want to wait for the official Walkinshaw Amarok.