For 2020, Nissan's top-selling Navara will receive some additional gear and slight price alterations; this extends from the entry-level $34,550 (driveaway pricing TBA) RX variant to the awesome $63,490 (driveaway pricing TBA) N-Trek Warrior.

Nissan's 2020 update to the Navara is needed, too. We know Ford and Volkswagen will be releasing an all-new Ranger/Amarok pair this year, with Mazda also likely to reveal an updated BT-50.

Nissan has worked on the road manners of the Navara, adding extra sound deadening to all dual-cab models. There's also an acoustically optimised windscreen, says Nissan, and more sound deadening under the bonnet.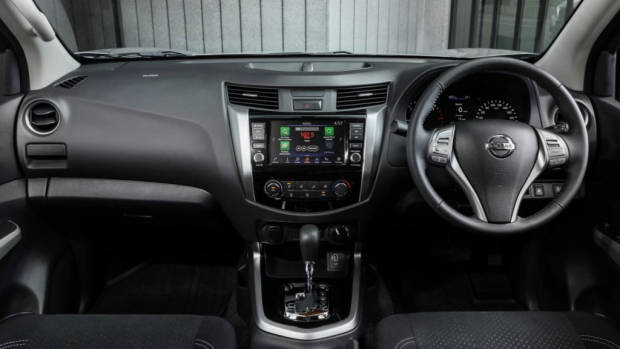 While outside the Navara now looks classier, inside the same dark and scratchy plastic cabin remains. Naturally, the materials are all hard-wearing for a reason, but we can't help feeling that someone spending over $60,000 on a vehicle might want some classier touches.

However, the infotainment system does receive some updates with Apple CarPlay and Android Auto featuring an eight-inch touchscreen from the SL grade up. At the same time, all variants now get a 360-degree surround-view camera.

The oily bits remain the same for 2020 – that means the 2.3-litre twin-turbo diesel carries over with 140kW and 450Nm.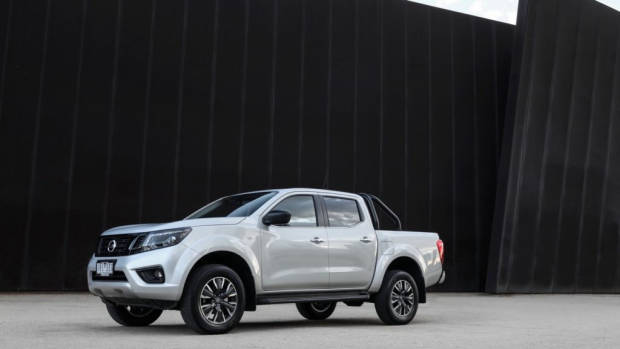 There's quite an array of options available, the entry point being the barebones two-wheel-drive RX manual which retains its $34,550 (driveaway pricing TBA) for 2020. Without any real niceties, this is the workhorse of the range.

A four-wheel-drive RX with a seven-speed automatic starts at $1,400 less at $44,200 (driveaway pricing TBA) and gets a torque-vectoring system, though does without hill-descent-control or interior goodies.

Apple CarPlay and Android Auto and new eight-inch monitor are standard on the $45,500 (driveaway pricing TBA) SL manual making the extra $1,500 seem reasonable.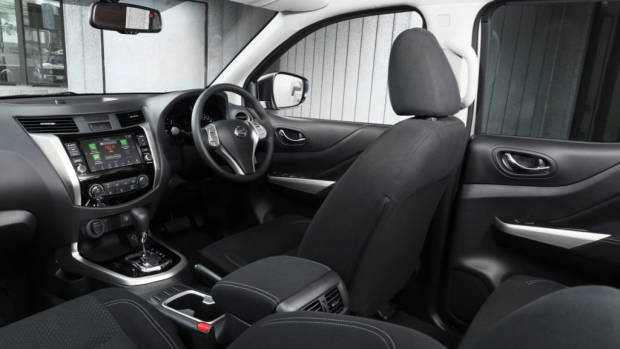 Stepping up to the $42,050 (driveaway pricing TBA) ST 4×2 and $48,750 (driveaway pricing TBA) ST 4×4 exterior styling gets meaner with the standard inclusion of the "black pack" entailing a piano black grille, fog light surrounds, mirror caps and rear hoop bar.

We agree it looks way better than the chrome. Additionally, a larger set of 18-inch alloy wheels are standard instead of the 16-inch items which Nissan claims to add to off-road capabilities, increasing the ground clearance to 228mm.

However, the move to larger wheels will harm the Navara's ability to go deep into the bush – if that's what you're into – thanks to limited tyre choice and smaller sidewall profiles.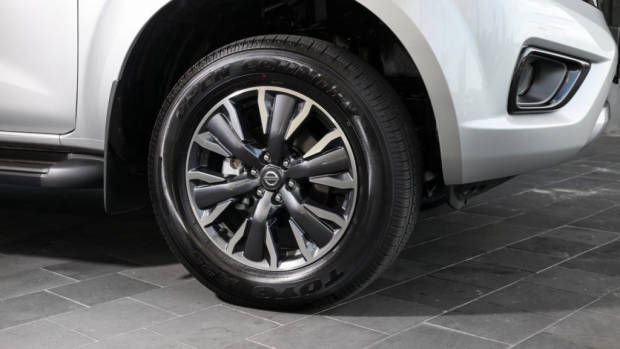 But if the Navara is going to spend most of its time on the black stuff larger wheels won't hurt too much.

The $46,450 (driveaway pricing TBA) 4×2 ST-X and $53,600 (driveaway pricing TBA) 4×4 ST-X bolster their off-road abilities with the standard inclusion of hill-descent-control and styling tweaks.

Increasing by $350 from 2019, the $56,800 (driveaway pricing TBA) Nissan's N-Trek Navara boasts some styling cues like decals, orange seat highlights and tougher-looking wheels.

At the halo end of the range is the Australian developed N-Trek Warrior with its plethora of upgrades (read all about them in our review) starting at $63,490 (driveaway pricing TBA). 

A seven-speed automatic is optional on any grade for $2,500 and retains the Navara's 3.5-ton towing capacity. Updated 2020 Navaras will be available by the end of March 2020.