Great Wall Motors have today announced the imminent arrival of their latest workhorse dubbed the GWM Cannon Dual Cab.
Great Wall has disclosed the driveaway price of the entry-level 4X4 Dual Cab Cannon AT. The Chinese brand has confirmed that the fairly loaded model will start at $33,990 when it goes on sale in mid-November.
Exact specifications remain somewhat of a mystery, though, with no concrete information on tray size, type, GVM or other more affordable variants in the line-up. What we do know is that at that price, Great Wall will no longer be the cheapest option available.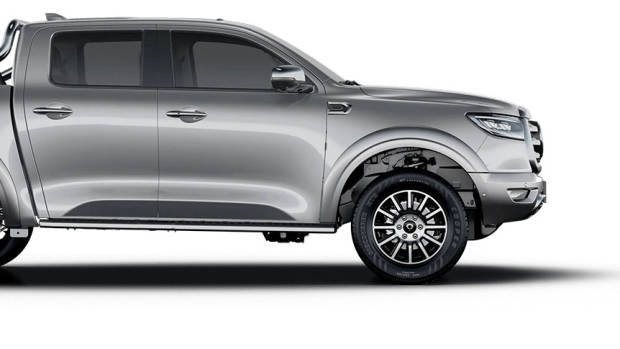 Another lesser-known brand takes that place in the form of the Mahindra S10+. Still, the Great Wall Cannon will undercut the next most affordable Mitsubishi Triton by $1,750 and by the looks of things, the Great Wall comes as a pick-up, not a chassis.
Strangely, in New Zealand Great Wall has divulged the price of the Cannon 4×2, which it looks like will skip the Australian market, for now at least. We do know that there will be more expensive Cannons, including a Cannon-L and a Cannon-X that will presumably target the recreational off-road marketplace with more enthusiasm.
Frankly from the pictures we've seen, the new Cannon looks tough, somewhere between a Mazda BT-50, Toyota Hilux and Ford Ranger, all without looking like a copyright infringement.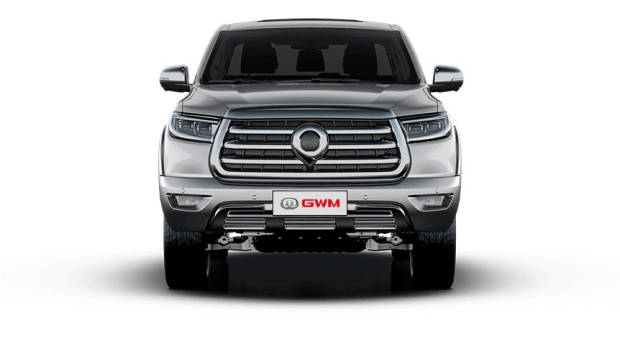 The new vehicle will take over from the current Steed in the Australian range, and will aim to slide into the lower end gap left by the Isuzu D-Max's push upmarket. We presume there will be a litany of options including single cab chassis grades from around $20,000, but that is yet to be confirmed.
Powering the Dual Cab Canon AT is a two-litre turbodiesel four-cylinder with claimed outputs of 120kW and 400Nm mated to a ZF eight-speed automatic transmission. Those numbers are low for the dual-cab game, especially in 2020, with most vehicles including the Hilux pushing their torque figures above 450Nm.
Still, that won't automatically discount the Chinese newcomer from a sales success. Great Wall has made sure to load the new Dual Cab up with safety tech including seven airbags, lane-keep assist and AEB with pedestrian detection as standard.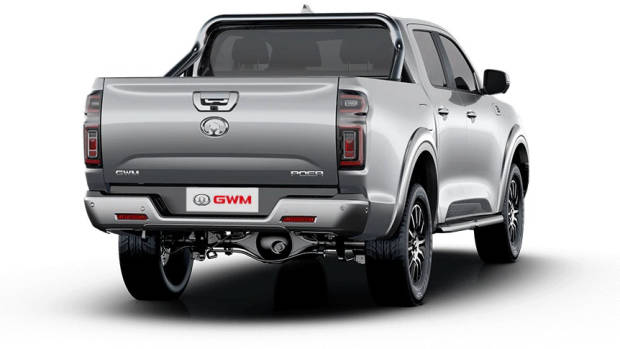 Other information suggests that a sizeable nine-inch touchscreen will take care of infotainment duties with Apple CarPlay and Android Auto standard. In the images, it looks to have split-screen capability, and be almost reminiscent of Volvo's system. There also appears to be leather upholstery, and Great Wall claims best-in-class legroom.
Another innovative feature the marque touts is the inclusion of a mini stepladder at the rear, to make loading bulky items into the tray just that little bit easier – clever.
Underpinning the new Cannon is a suite of Bosch off-road systems which sounds promising indeed. The standard configuration of leaf-sprung rear suspension with an independent coil-sprung front axle is present.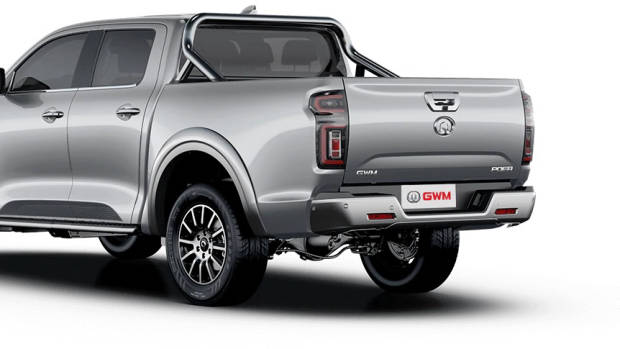 The recipe sounds good on paper, and we look forward to finding out if Great Wall can pull off a true world-beating dual cab with a road report some time in November.