Toyota Motor Corporation Australia (TMCA) has confirmed to Chasing Cars that orders for the Land Cruiser 300 Series "remain open and unchanged for the Australian market".
The positive news for Land Cruiser buyers comes after orders for the 300 Series four-wheel drive were suspended in Toyota's home market of Japan due to demand substantially outstripping supply.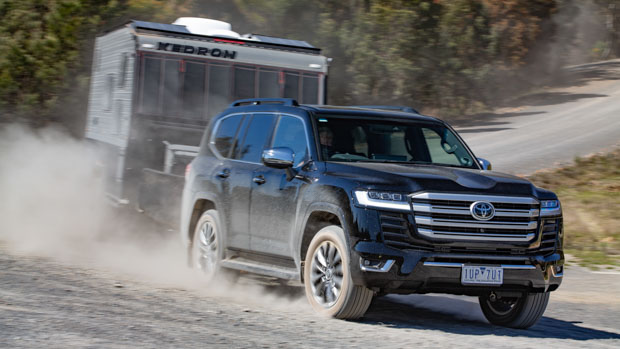 A spokesperson from TMCA said the situation was business as usual for Land Cruiser 300 Series buyers in Australia.
"Toyota Australia can confirm that orders for the LC300 remain open and unchanged for the Australian market," they said.
"The recent pause on LC300 order taking in Japan does not affect the Australian market."
The spokesperson noted that customers (or potential customers) seeking to find out more information on delivery timeframes or individual orders should contact their local dealer.
Chasing Cars understands that Australia has a higher priority among global markets for Land Cruiser orders than many other countries – possibly including Japan.
If current production levels are maintained, Australia could see a considerable increase in the amount of LC300 models in our dealerships, however this effect will likely only be felt after Toyota's factories catch up on demand from the Japanese market.
Two-year wait time for LC300 could shorten
Current wait times on an LC300 stretch from 18 to 24 months, according to dealer bulletins seen by Chasing Cars, with lead times on new orders gradually increasing since the new-generation model was released in November 2021.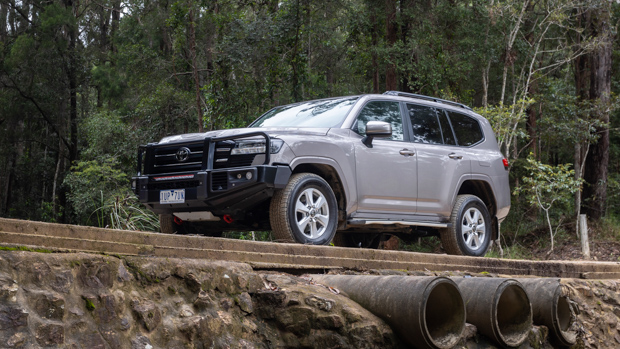 But with an influx of new stock, TMCA could finally be in a position to catch up on LC300 demand and shorten wait times, despite persistent supply issues related to the cost of raw materials and particular shortages of semiconductors that hamper output.
Toyota Australia has delivered just over 4250 Land Cruiser 300 Series examples since the vehicle launched in November 2021 models since its launch last year to the end of May, which is a significant figure but one that is still yet to keep up with demand for the new model. 
Toyota Land Cruiser 300 Series 2022: prices in Australia
All prices listed are before on-road costs.
GX: $89,990
GXL: $101,790
VX: $113,990
Sahara: $131,190
GR Sport: $137,790
Sahara ZX: $138,790