Mazda might be known for its bright and deep soul red crystal paint colour, but new shades are on their way for the brand's new suite of large luxury SUVs.
Speaking to Mazda designer Jo Stenuit at the European launch of the 2023 CX-60, Chasing Cars was told to expect either a deep blue and green colour that would soon be announced as a new signature colour to sit alongside soul red and machine grey.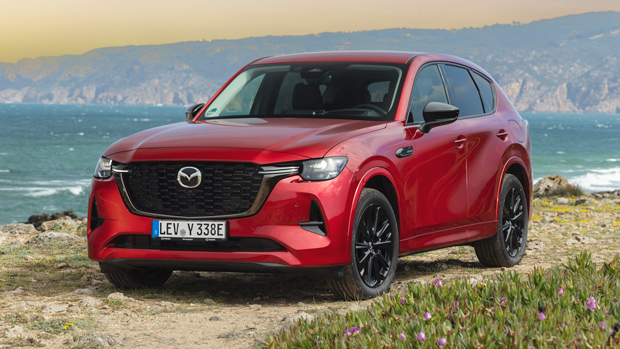 According to Stenuit, European customers tend to choose less vibrant colours, which can also be said for Australia with most buyers choosing shades of white, grey, silver and black instead of bright colours such as orange, reds and blues.
Soul red has been the staple or hero colour of the Mazda for quite some time and has featured in most of Mazda's range except on its BT-50 ute which is built by Isuzu. Soul red crystal, the second iteration of the shade, was introduced in 2017 with the CX-5 midsize SUV.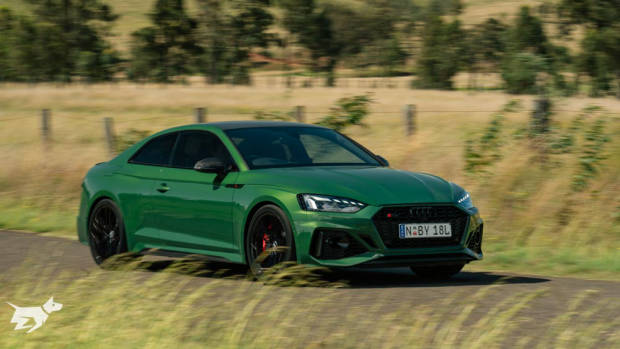 While it may look like a standard sort of colour, soul red is a hard colour to paint and involves putting down an initial layer of orange/pink to create the candy/crystal effect before adding multiple layers of the rich red on top before finishing it off with layers of clear coat.
For the CX-60, there will be multiple colours available at launch, including Rhodium white which Mazda says is "soft and elegant", as well as soul red crystal which has been used in a range of models including the Mazda 2, Mazda 3 and Mazda CX-5.
What colours are confirmed for the Mazda CX-60 SUV?
Eight body colours will be available at launch for the new CX-60. These include jet black, deep crystal blue, sonic silver, platinum quartz, arctic white, rhodium white, machine grey and soul red crystal.
The presence of deep crystal blue – an existing Mazda paint colour – on the CX-60's specification sheet could indicate that the new colour will be a green.
There has been something of a resurgence of dark green colours for cars in recent years, evoking a paint choice that was very popular in the 1990s.
Examples include Mercedes-Benz's emerald green, Audi's khaki-tinted district green, Genesis's Brunswick green, and Porsche's aventurine green.
The CX-60 is the first of four new Mazda SUVs to be revealed on a new longitudinal platform that supports six-cylinder engines.
The other models are all larger than the two-row CX-60. The CX-70 is a wider five-seat SUV while the CX-80 (narrow) and CX-90 (wide) both pack three rows of seating.
What about engines?
The CX-60 will launch with a 2.5-litre naturally-aspirated four-cylinder petrol engine that will produce around 138kW/250Nm.
A four-cylinder PHEV powertrain will make a stonking 241kW/500Nm and will be followed by a straight six petrol and diesel engine later.
The 3.0-litre petrol straight-six engine will make around 230kW/350Nm while the 3.3-litre turbo-diesel engine will produce 187kW/550Nm.