After revealing an almost identical concept car of the same name in June 2018, Volkswagen has finally unveiled the Golf GTI TCR. Inspired by Volkswagen's GTI TCR racing car, the Golf GTI TCR adds more power – 213kW in Europe – through the front wheels, as well as sportier details such as a perforated leather steering wheel and suede and cloth upholstery.
Confirmed to go on sale in Australia later this year, the Golf GTI TCR is priced between the GTI and Golf R in Europe – meaning it should be priced between the GTI's $51,109 and the R's $62,659 drive away figures.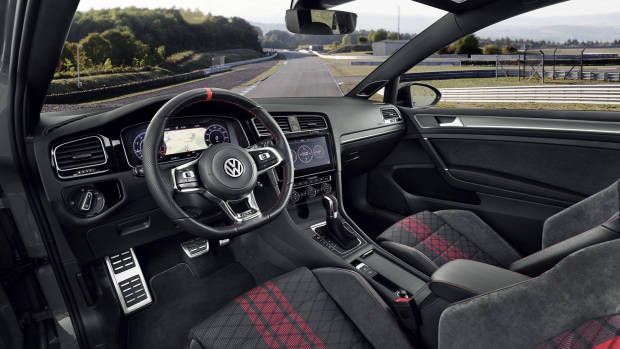 According to the company, "the new Volkswagen Golf GTI TCR was derived from the racing car of the same name – the two-time overall winner of the international TCR racing series."
"The Volkswagen Golf GTI TCR is even more exclusive than the Golf GTI Performance."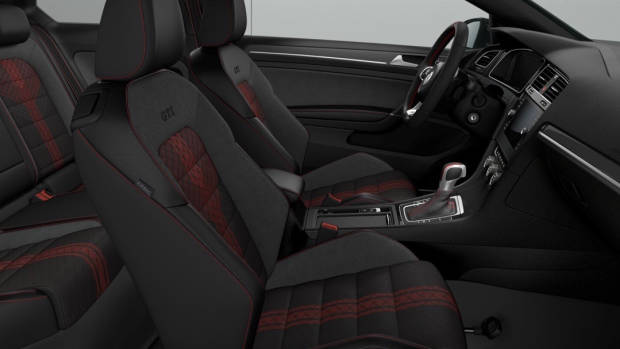 Like any Golf GTI, centrepiece of the GTI TCR is the engine. The same unit as the regular GTI, the TCR's power has been pushed up to 213kW, which is the same as the Golf R in Australia's 'hot weather' tune. Torque is not listed, though we expect it to be the same 400Nm as the Golf R. The extra power of the TCR allows it to sprint to 100km/h in just 5.6 seconds – 0.7 seconds faster than the regular GTI and 0.8 seconds slower than the all-wheel drive R – and on a combined cycle, it uses 6.8L/100km, which is 0.4L/100km less than the Australian Golf R.
The Volkswagen Golf GTI TCR features a number of other detail changes compared with the regular GTI, which was given the performance package as standard globally in 2018. Body extensions at the front, side and rear are exclusive to the TCR, while the perforated leather steering wheel and mircofibre seats are clues on the inside. The puddle lamps also feature the TCR logo when the doors are opened. Customers can choose a honeycomb decal package for the exterior, while a package with 19-inch alloy wheels, semi-slick tyres, a raised speed limiter to 260km/h and adaptive dampers will be offered in Europe – we'd expect it to be standard in Australia.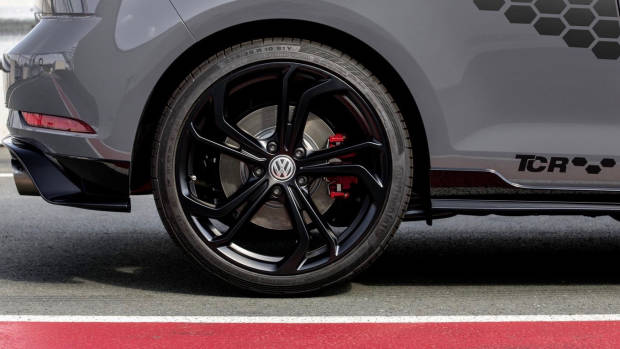 Volkswagen Australia has previously confirmed that the Golf GTI TCR will be offered locally in the first half of 2019 as a special edition model. Its pricing will fall between the Golf GTI and Golf R, both of which were upgraded for 2019 with extra equipment and slightly raised pricing. Like both the GTI and R, the GTI TCR will only be offered with a seven-speed dual-clutch automatic transmission.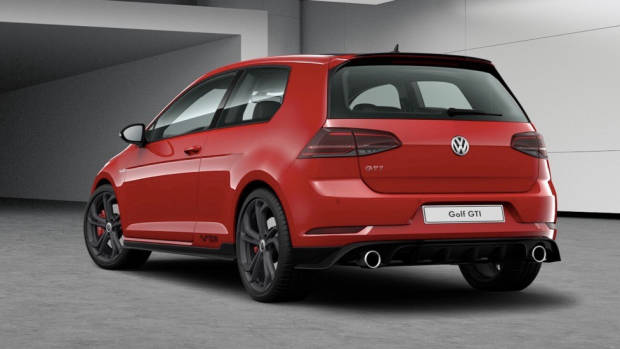 Stay tuned to Chasing Cars for the latest Volkswagen news and reviews.