Volkswagen Australia have confirmed that a special edition Golf GTI, named GTI TCR, will be arriving locally in the first half of 2019. Based on the newly-standard GTI performance with its mechanical limited-slip front differential and other sporty details, the GTI TCR also features a 213kW/370Nm tune of the 2.0-litre turbocharged petrol engine.
Featuring at Volkswagen's annual GTI Worthersee event earlier in 2018, the GTI TCR is billed as being the true successor to the GTI 40 Years edition from 2016. Whilst the TCR revealed was a concept car, the production model is said to extremely close to the concept.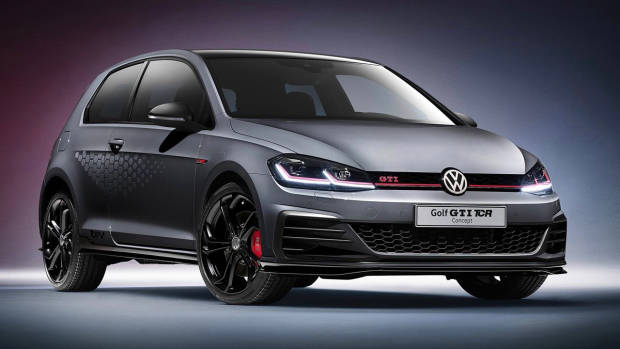 Scheduled to arrive only as a five-door in the first half of 2019 in limited numbers – we were told to think "below 1,000" as a guide by Volkswagen staff – the Golf GTI TCR is likely to be priced around the $50,000 pricepoint, and will compete with harder edged hot hatchbacks such as the Honda Civic Type R. It uses the same 2.0-litre turbocharged four-cylinder petrol engine as the regular Golf GTI, although its power output has been upgraded to 213kW – unlike the Golf GTI 40 Years, it produces this figure all the time without the need for an overboost function.
The TCR concept also featured the same mechanical front-locking differential as the GTI performance package, as well as lightweight 18-inch alloy wheels, larger brakes, a more aggressive bodykit, an upgraded exhaust system, as well as extra red interior trim and a '12 o'clock' steering wheel, with a red strip on the top of the steering wheel. Like the 2019 Golf GTI and R, the TCR will only be available with a seven-speed dual-clutch automatic transmission.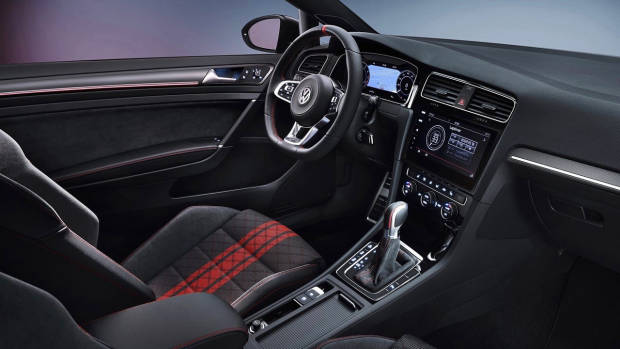 The Volkswagen Golf GTI TCR will arrive in showrooms in the first half of 2019, with local pricing and specifications to be confirmed before then.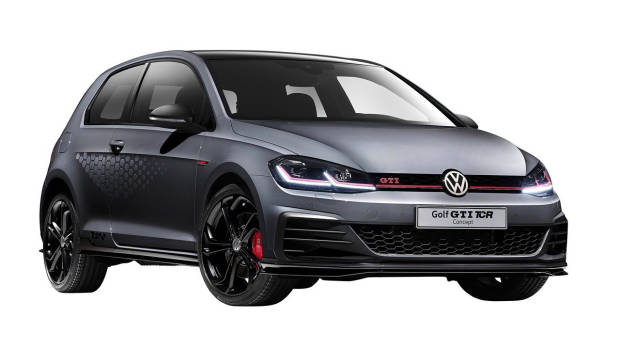 Stay tuned to Chasing Cars for more news regarding the Volkswagen conference today.