Toyota USA has auctioned off the very first example of the new 2020 Toyota Supra for charity at an event in Scottsdale, Arizona. Sold for a whopping US$2.1 million – AUD$2.9 million – the Supra sold was finished in a special shade of matte grey and featured an engine cover signed by Toyota CEO Akio Toyoda.
The car's VIN number was also made to be special, ending in 20201 – that is, 2020 Supra number one. The purchase of the car was also accompanied by a tailored VIP track experience for the owner, and the chance to drive the pace car at a Nascar race.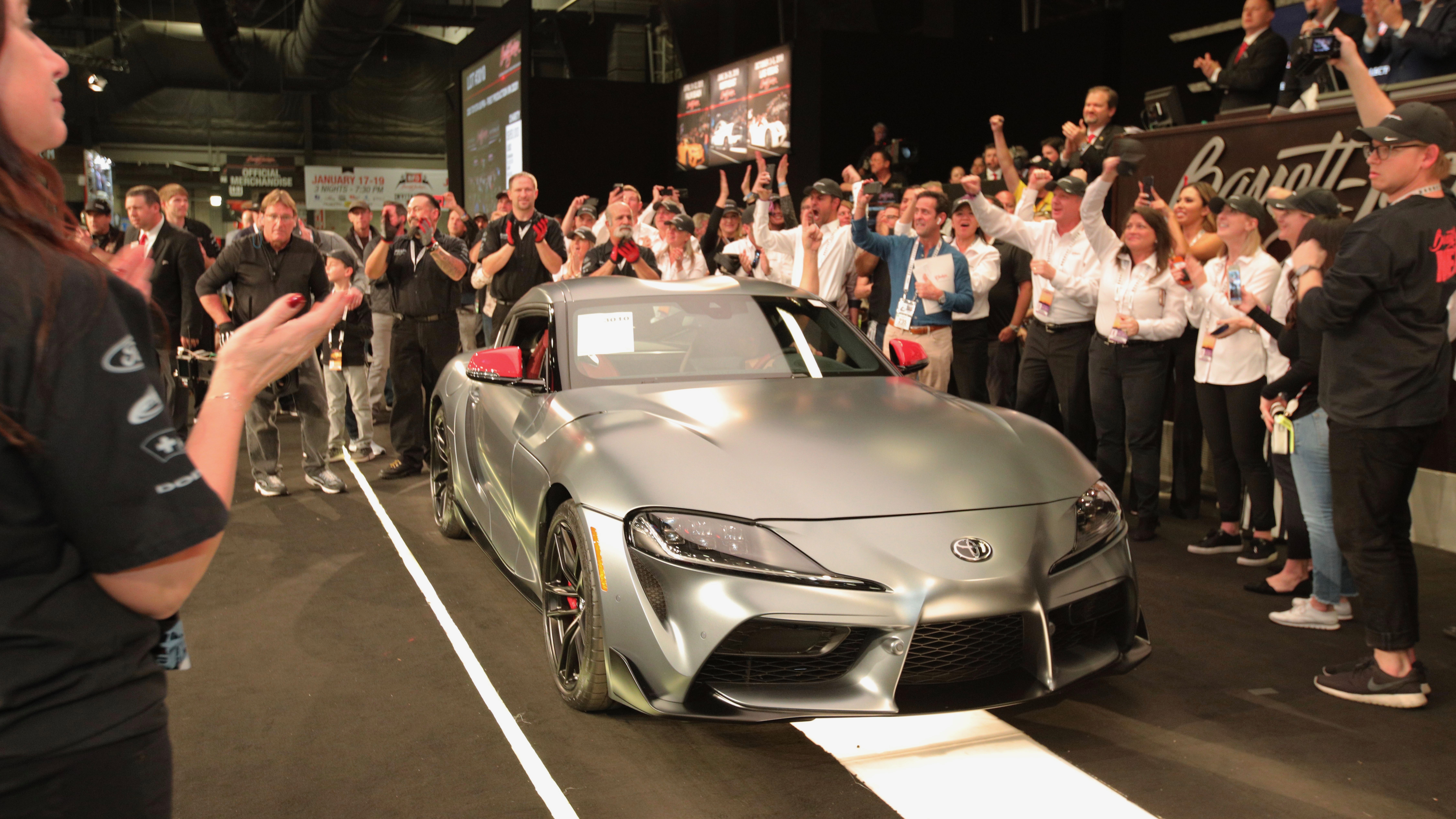 "We did the first production 2020 GR Supra justice tonight at Barrett-Jackson," said Bob Carter, executive vice president of sales, Toyota Motor North America.
"When Toyota launches a vehicle of this caliber, you only get one chance to do it right – and this auction was the perfect setting. After 20 years, this marks the return of a legend. Sports car enthusiasts have been dreaming to slide behind the wheel of an all-new Supra – and we're happy to be a part of turning that dream into a reality."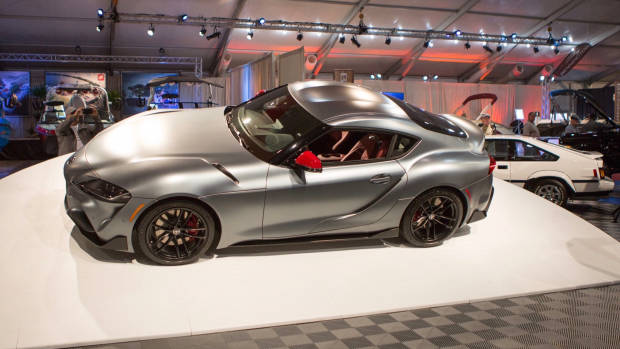 Powered by a 250kW 3.0-litre turbocharged six-cylinder engine, the 2020 Toyota Supra is based on the same platform as the new BMW Z4. It will be made at Magna Steyr's plant in Graz, Austria, and Australia's allocation is just 300 units for the first year of production – while that may seem low, the whole of Europe only receives 900 units for the same time period.
While Australian pricing is yet to be announced for the Supra, its BMW Z4 sister car has been priced from $84,900 plus on-road costs with the fire-breathing Z4 M40i priced at $124,900 plus on-road costs.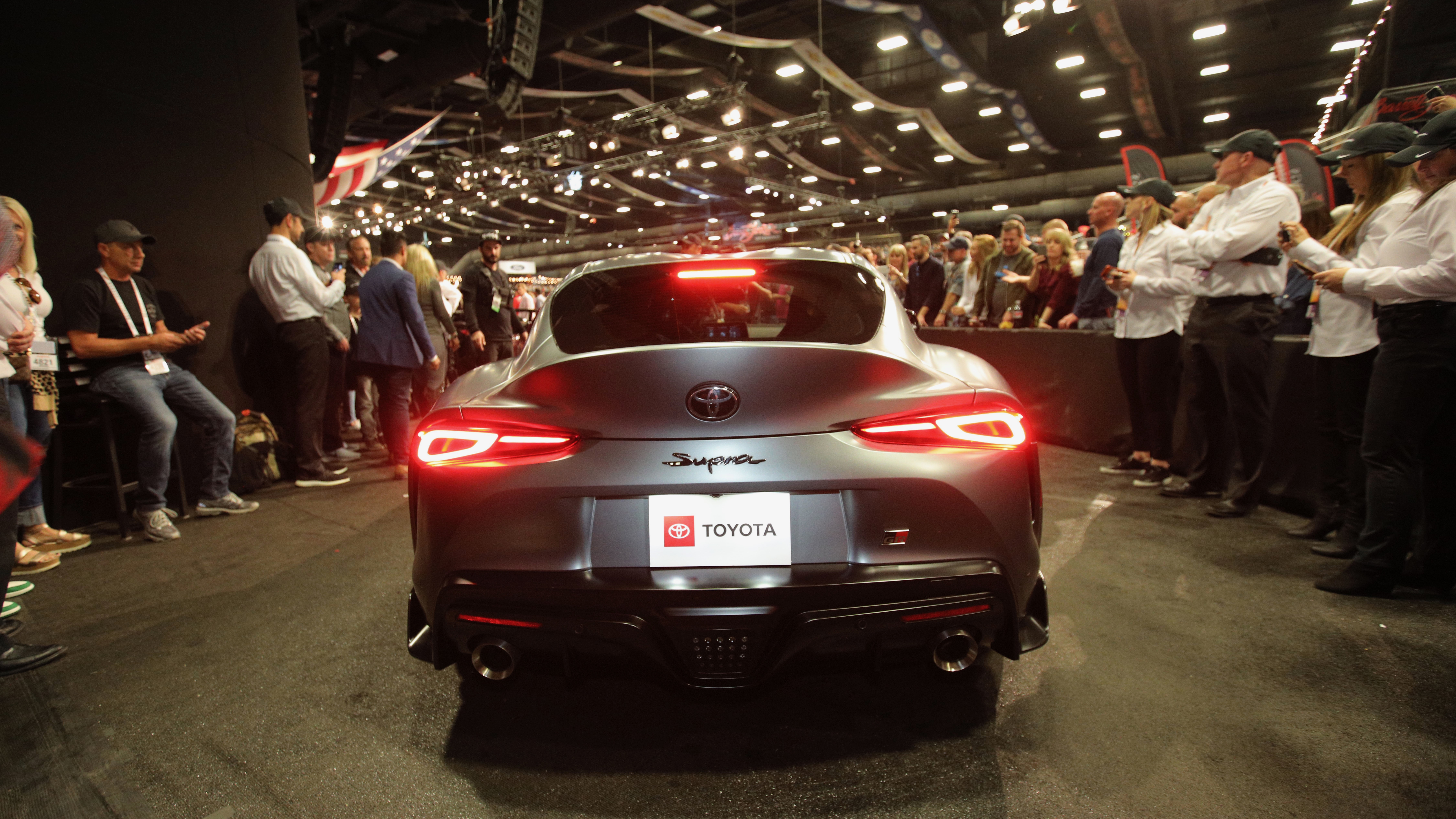 Stay tuned to Chasing Cars for more Toyota news and reviews.