Welcoming our new 2019 Volkswagen Golf GTI to the Chasing Cars fleet, which joined the garage in November 2018 ahead of a detailed six-month evaluation.
In the premiere entry to the Golf GTI's long term logbook, we introduce our new GTI. We note the considerable changes to the Golf GTI's drivetrain for the 2019 model year; we detail the option packages we selected for the vehicle, and we outline plans for the coming half-year.
Specifications of our Golf GTI
Base vehicle
$45,490 ($50,578 driveaway)
Our options
Tornado Red solid paint (no cost)

Luxury package ($3,900)

Sound and Style package ($2,300)

Options totalling $6,200

Final cost
$51,690 ($57,088 driveaway)
Driving data
| | |
| --- | --- |
| Entered fleet | November 2018 |
| This entry dated | December 2018 |
| Mileage since last entry | 918 kilometres |
| Fuel economy since last entry | 10L/100km |
The seventh-generation Volkswagen Golf isn't long for this world: it's likely 2019 will be its last year on sale before the all-new Mark 8 Golf arrives in about eighteen months. That being said, the performance variants of today's Golf are going to head out with a bang – a round of updates for the GTI and R this summer mean this pair of hot hatches are more serious than ever.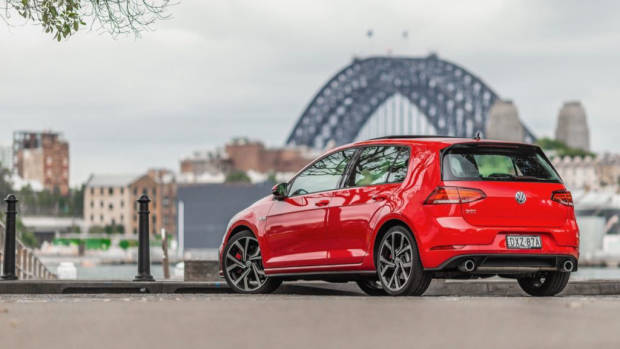 The all-paw R is a cool hatch, but we're GTI people at heart. The best hot hatches continue to be fast and focussed front-wheel-drive machines, so we're excited to welcome a MY2019 Golf GTI to our long-term garage for the next six months.
Courtesy of a comprehensive powertrain update in November, the 2019 Golf GTI has seen its power and torque ratings lifted, up 11kW/20Nm to 180kW and 370Nm for its swan song. But that's not all: the front axle now has a limited slip differential fitted standard for the first time. There's also slightly more assertive looks outside, great-looking available 19-inch wheels, and a standard-fit safety suite.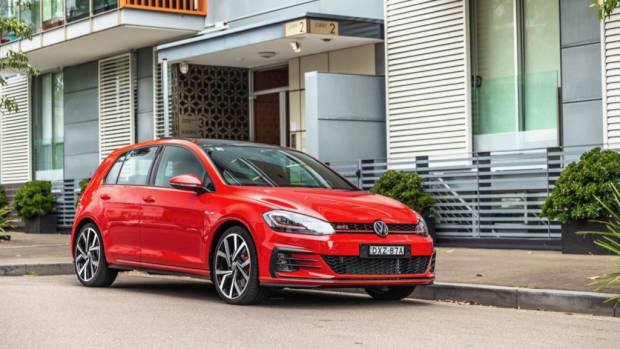 The hot hatch market is hardly a vacuum, and it's hard to look at the thrust of the late-in-life upgrades to the Mk 7 GTI without thinking of the biggest sporty hatch reveal of 2018 – the Hyundai i30 N. While Volkswagen swear the Golf GTI doesn't compete in the same space as Hyundai's barnstormer, of course, it does. The front-end LSD and optional Pirelli P Zero tyre package certainly make it look like Volkswagen are punching back at the newcomer, hard.
We'll be comprehensively assessing the dynamics of our 2019 GTI to see whether the more capable drivetrain, more focussed chassis and proper diff bring control of the hot hatch market back to VW. In recent years, the GTI has looked more and more like a softer option in this class. Is that still the case?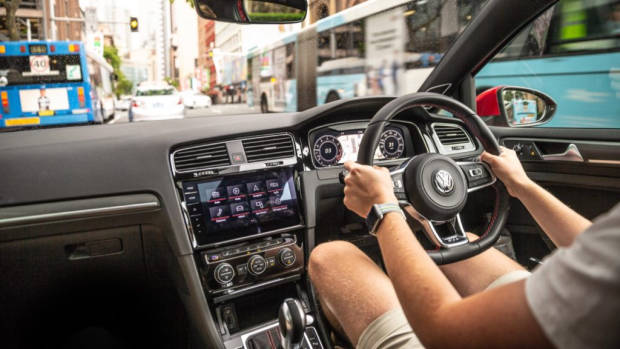 And have the Golf GTI's beautifully delicate dynamics been upset by pumping up the power? Though the i30 N certainly felt more serious, the outgoing 169kW Golf GTI, with its open differential, still managed to take out our four-way hot hatch comparison earlier this year, mostly because of its dainty, chuckable rear end and crisp ride/handling balance.
Lastly, we'll be reporting on the specifics of our high-end Golf GTI. The entry point for the GTI has moved up to $45,490 ($50,578 driveaway), though standard specification has improved to include a digital Active Info driver display, and a generous suite of adaptive safety technology – including adaptive cruise control, lane keep assist, blind spot monitoring and rear cross-traffic alert.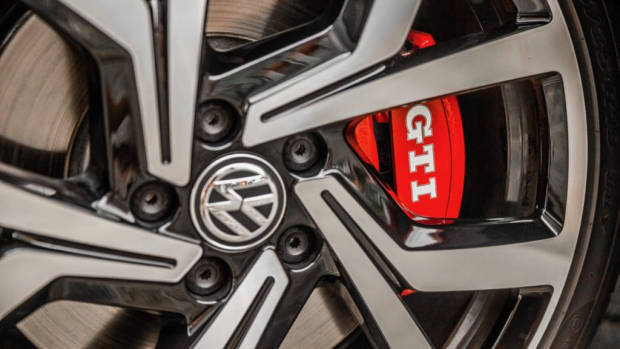 Our GTI is considerably more expensive again, pushing $57,000 on the road. We've splurged, and added both option packs to our Tornado Red example. The $3,900 Luxury package switches out the GTI's classic tartan upholstery for black leather with red accents, while also adding a sunroof. Should we have kept with tartan?
We also ticked the $2,300 Sound and Style pack, which elevates the look of the GTI by upgrading from five-spoke 18-inch wheels in Bridgestone Potenza tyres, to 19-inch 'Brescia' wheels with Pirelli P Zero rubber. This pack also upscales the centre touchscreen from eight inches to 9.2", and adds a 400-watt Dynaudio Excite stereo. That sound system hasn't impressed us in other Volkswagens – but we wanted the cool wheels.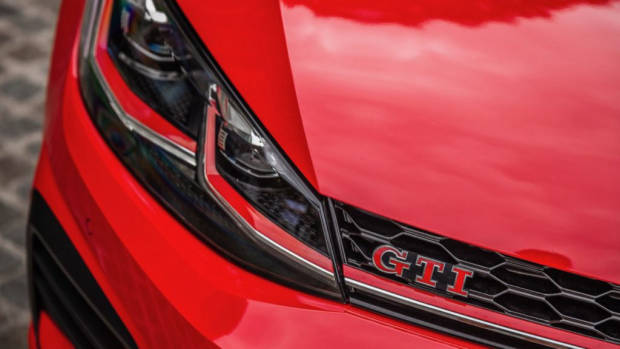 Did we option the car intelligently, or are the additional packages a folly? We'll be reporting back.
Our Tornado Red GTI, nicknamed 'Dexter' thanks to its DXZ number plates, will be with us until April 2019. That should be plenty of time to see whether the original hot hatch is still the best.
Photography by Alek Hoskins for Chasing Cars