The question of whether the Volkswagen Golf R Mk 7.5 would be available with an Akrapovic exahust in Australia remained unknown right until the new Golf R launched to Australian media this week. The Akrapovic titanium exhaust system, which gives the car a much louder and sweeter exhaust note, sits alongside much larger brakes, a rear spoiler and a derestricted top speed in the R's desirable Performance Pack option in Europe.
As it turned out, the answer was "not yet", with Volkswagen Australia's general manager of marketing and sales Ben Wilks informing assembled media that he was hopeful that an exhaust upgrade could occur next year.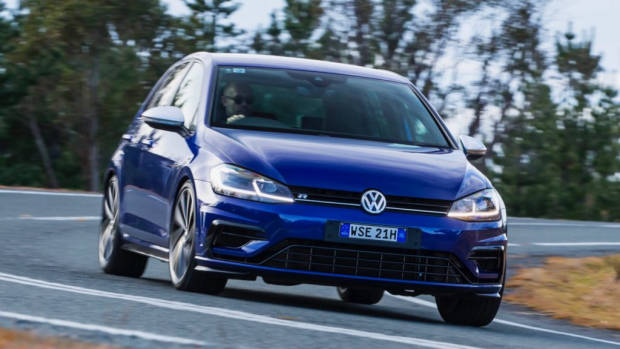 The Akrapovic exhaust upgrade cuts 7kg from the Golf R's weight, and it substantially increases the Golf R's noise, which is somewhat subdued in standard form. With the performance exhaust, European sources suggest an abundance of pops and crackles are engineered in.
But VW's product marketing manager, Jeff Shafer, was more bullish, telling Chasing Cars that Volkswagen's local arm is closely involved with lobbying head office in Wolfsburg, Germany, on putting together a Performance Pack for Australian buyers, and that, pending a few details, availability of the exhaust, brake and spoiler set for Australia would be likely in 2018. Shafer did note that the derestricted top speed (267km/h, up from 250km/h), was unlikely to be included.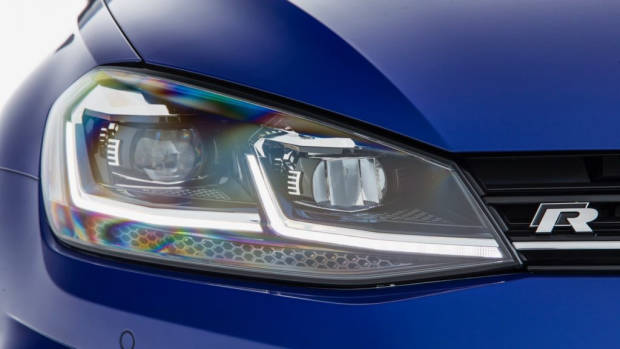 Shafer agreed that a price of $3,000-$4,000 would be desirable, but conceded this would be very difficult to achieve due to the high cost of the Akrapovic-sourced exhaust components. Shafer directed Chasing Cars to the European pricing for an idea of what Volkswagen Australia has to work around: in its home market, the Golf R performance exhaust is 3,800 euros (about $5,600), while the larger 432mm brakes are 575 euros, or about $850.
Whether a Performance Pack priced at about $7,000 would sell in Australia, bolted to the $52,990 (6-speed manual) or $55,490 (7-speed DSG) Golf R would be an interesting experiment. However, Volkswagen's local representation in Sydney may be able to convince Wolfsburg to sharpen that price to stimulate demand.
We'll likely have more to share on the exact specification and pricing of the Golf R's Akrapovic exhaust and performance package for Australia closer to the new year, if the local team are able to secure the item for the Mk 7.5 Golf R.