We love the Volkswagen Golf GTI here in Australia. With a practical hatchback form factor, punchy 169kW turbo engine, fun dynamics and sporty but understated looks, the Golf GTI really is a do-everything car. But the GTI's $41,490 opening price, for a basic five-door manual, is a touch too high for the sports Golf to appeal to Toyota 86 or Subaru BRZ buyers: a segment Volkswagen would like to target much more strongly.
And they're going to do that, with an incoming, sub-$40,000 model. Creeping under that magic price point will be the 2018 Volkswagen Golf GTI Original, a three-door-only GTI inspired by the original Mk 1 Golf GTI, which did not come in a five-door form factor. The GTI Original will arrive for Australia in early 2018.

Like the sub-$50,000 Golf R Grid Edition, the GTI Original is part of a new push by Volkswagen Australia to "allow more people to have the Performance Golf experience", as the brand's general manager of marketing and sales, Ben Wilks, explained it to Chasing Cars.
The GTI Original specification has been designed around the themes of 'retro, purity, fun'. Reflecting this, the Original will be available in just two retro Golf GTI colours: Pure White and Tornado Red; both solids that attract no premium on the standard GTI.
Mirroring the Grid, the Original is not eschewing an automatic gearbox, however, which is seen by Volkswagen as critical to securing a significant number of sales. The Original will be available in both six-speed manual and six-speed DSG automatic form, paired with the GTI's 169kW/350Nm 2.0-litre turbocharged four-cylinder petrol engine, driving the front wheels.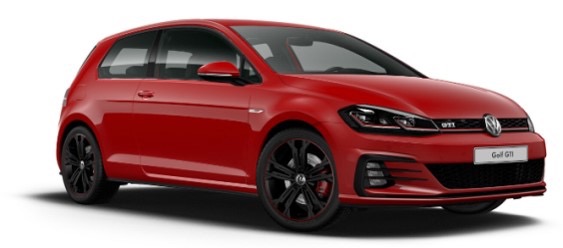 The GTI Original will feature the standard GTI's extended electronic differential lock, labelled XDL. It's not a real diff lock (as seen in the Golf GTI Performance and later Performance Editions), instead braking slipping inside wheels in order to correct understeer.
The standard 169kW Golf GTI sprints from 0-100km/h in 6.4 seconds and we expect that figure will hold steady, or potentially improve slightly due to expected lower mass. It's also likely the Original will retain the GTI's 312mm front brake discs and 300mm rears.
Exact pricing and specification for the Volkswagen Golf GTI Original edition is expected closer to the car's arrival around January 2018.