Mazda Australia has started off a model offensive for 2018 by launching the 2018 Mazda MX-5 RF Limited Edition, a limited edition MX-5 with extra standard equipment, including some items not previously available to Australians such as BBS alloy wheels, Recaro seats, Bilstein dampers and Brembo brakes.
Priced from $55,790 drive away – $6,293 more than the RF 2.0 GT on which it's based – and limited to just 110 units Australia wide, the MX-5 RF Limited Edition will appeal to enthusiasts above all else, thanks to enhancements to its driving experience.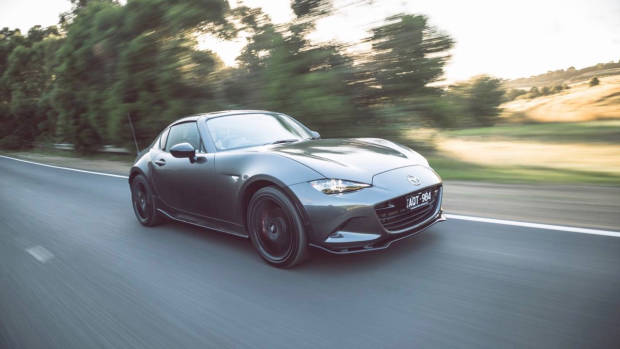 Mazda Australia Managing Director, Vinesh Bhindi, says the Limited Edition model rings true to Mazda's mission with the MX-5.
"The MX-5 has always been a car built for driving and for those who love driving. This model preserves the classic characteristics that we know and love, while adding enhancements that boost the driving feel," said Mr Bhindi.
"The Limited Edition MX-5 RF offers an even more invigorating and exhilarating driving experience, with enviable collectible status to boot."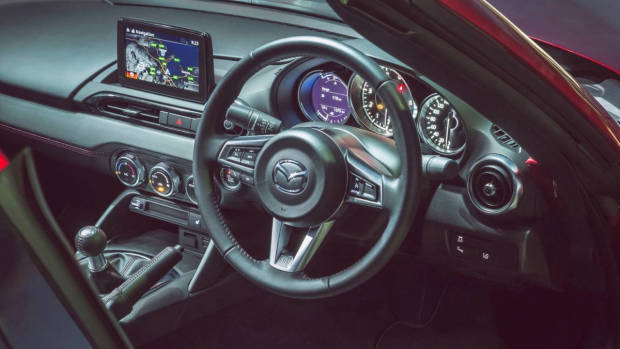 Based on the top-spec MX-5 RF 2.0 GT manual, the Limited Edition includes items that were previously unavailable to Australian-market ND MX-5 models, including four-pot front Brembo brakes with red brake callipers, stiffer Bilstein suspension dampers, lighter 17-inch BBS alloy wheels and heated Recaro sports seats trimmed in a black leather and alcantara suede combination.
The 2018 Mazda MX-5 RF Limited Edition also receives Mazda's Kuroi Sports Pack with front, side and rear skirts for a more aggressive look, and under the bonnet is a tower strut brace for increased torsional rigidity. Buyers also receive a Mazda Seiko watch, which Mazda says "fits in with MX-5 owners' lifestyles."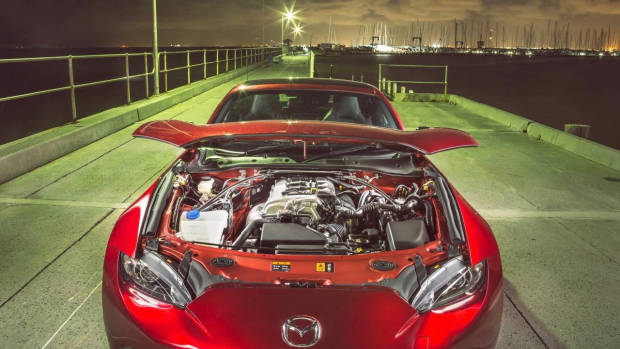 The 2018 Mazda MX-5 RF Limited Edition is now on sale in Australia, and is limited to just 110 units. 2018 is shaping up to be an incremental year for Mazda, with a range of updates planned for the brand's local range. The facelifted Mazda 6 arrives at the halfway point of the year, with a new turbocharged engine and styling and equipment changes. The new CX-8 SUV arrives not long afterwards, and will provide Mazda with something they haven't offered ever – a diesel-powered seven-seat SUV. Before the end of the year, we'll see the next generation of Mazda 3 with the company's highly anticipated Skyactiv X range of compression ignition petrol engines, whilst the current generation of Mazda 3 will soon receive an equipment update for its last full year on sale.

2018 Mazda MX-5 RF Limited Edition pricing (drive away)
Manual – $55,790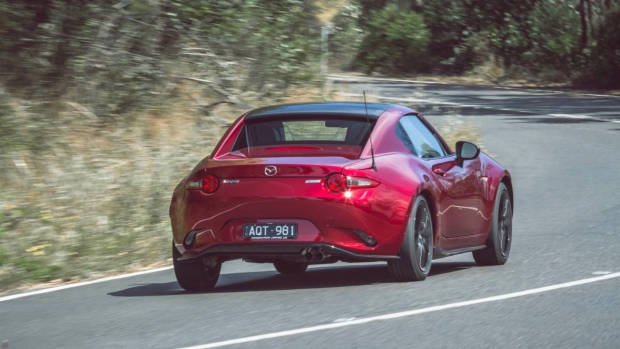 Stay tuned to Chasing Cars for news regarding the Mazda range.